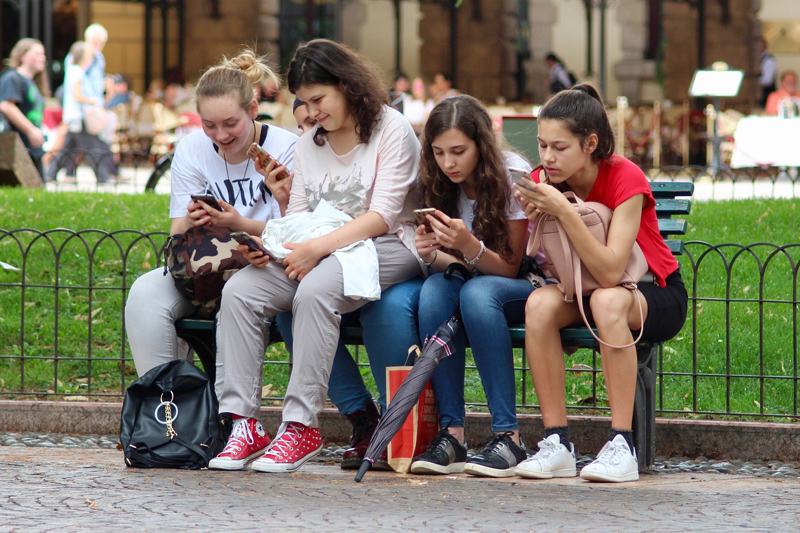 Knots for the iPod Touch reminds me of one of the WarioWare games. It's oh so simple - but completely addictive!
One of the most fun things to do is to simply hand Knots to a friend and tell them "figure out how to play this". It probably takes about five minutes of pressing circles, watching the results before they start to get the hang of it. And then they're hooked.
The premise here is simple. You are shown a blue circle. You press that circle with a finger, not releasing the finger from the screen. Then a second circle is shown. Using another finger, you press that second circle as well. Now one of the circle begins to flash and you have to release whichever circle is flashing. Then a new circle appears.
The trick is that you can never bring your finger up from the solid circle. When you go from two circles to three circles, now it's like a finger game of twister as you try to get your fingers onto the new circles without releasing the existing ones. Also, it can get tricky to remember which finger to lift up.
There are three levels of difficulty, with smaller circles to press and more complex setups. You need some pretty flexible fingers for some of the layouts!
Even more challenging and fun is when you get into two-person Knots. There are now red and blue circles on the board, and each of you gets a color. At the beginning it's simple, but soon your fingers are entwined with each other and you can get into situations where you honestly cannot get to the new circle. It is really a lot of fun!
Add to all of this that you get more points for moving quickly - for nailing that new circle right away, for removing the finger from the flashing circle as soon as it begins to flash. That adds an extra layer of challenge.
A very nicely done game, suitable for all ages, great fun to play alone and even more fun with a friend. It's the type of game you can play for three minutes while you're waiting in line, and not have any save issues when you reach the counter.
Highly recommended.
Buy the iPod Touch 8 gig from Amazon.com


Related Articles
Editor's Picks Articles
Top Ten Articles
Previous Features
Site Map



Follow @lisavideogames
Tweet





Content copyright © 2023 by Lisa Shea. All rights reserved.
This content was written by Lisa Shea. If you wish to use this content in any manner, you need written permission. Contact Lisa Shea for details.