PSP Hot Shots Golf Open Tee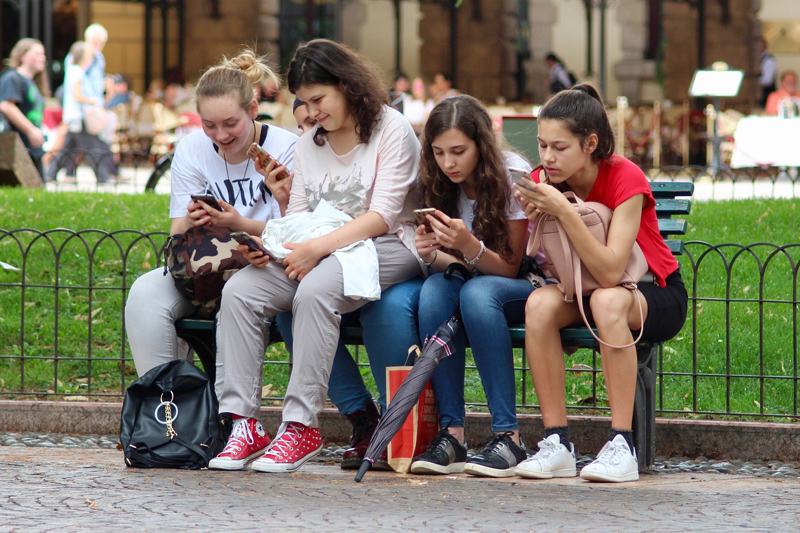 I'm normally not a big sports game fan. But Hot Shots is so much fun with its customizeable characters and challenge modes that our entire family is now addicted to the game.
First, the basics. You have a cartoon-style character that moves from hole to hole on a golf course, with the traditional line up, swing and putt golfing moves. When you win, you earn character customizations, new players, new courses, and more. You can then change your character's hairstyle, outfit, clubs, balls, and even accessories. Many items give you bonusses and penalties. As you develop a playing style, you might work on gaining items that give you control, for example, at the expense of power.
Maybe you've done this sort of game before on a console - but you haven't seen this on a handheld! The graphics are simply gorgeous. Each course has its own look and feel, from Japanese pagodas to misty mountains. The detail of the trees and surroundings is incredible.
You might worry that the fine movements are hard to master - but actually they do a really good job with this and it becomes quite intuitive to power the main drive and to gently tap the ball into the hole.
There are little quirks with the game. In most golf games, if you are too quick on hitting the ball, you "hook" (the ball curves left) and if you're too late, you "slice" (the ball curves right). But in this game, it seems that when you miss a perfect impact, it's sort of random exactly what the ball does.
There are a few graphic issues. If you hit your ball into a tree (by accident of course), you can see that the ball hits the tree. When you move in close to do your next shot, it appears that the tree has vanished. But when you swing, POOF the tree appears again to block you :)
Luckily for you, the computer opponents have the same issues. Sometimes a computer character will hit into a tree and feel stuck - so they hit back and forth in the woods until they give up (after 9 shots).
But these are really pretty minor issues that rarely come up. Like I said, we don't normally play a lot of sports games - but this one is really rather addictive. I wish you earned new courses more quickly, but the lure of getting them gets you to perfect the courses you have available and to build up your score. You're always earning more items, more bonusses, so even your small victories still give you a reward. The little cut-scenes are cute and add personality to the game.
Highly recommended!
4.5/5
Buy Hot Shot Golf from Amazon.com


Editor's Picks Articles
Top Ten Articles
Previous Features
Site Map



Follow @lisavideogames
Tweet





Content copyright © 2022 by James Shea. All rights reserved.
This content was written by James Shea. If you wish to use this content in any manner, you need written permission. Contact Lisa Shea for details.