Cruising With a Two Year Old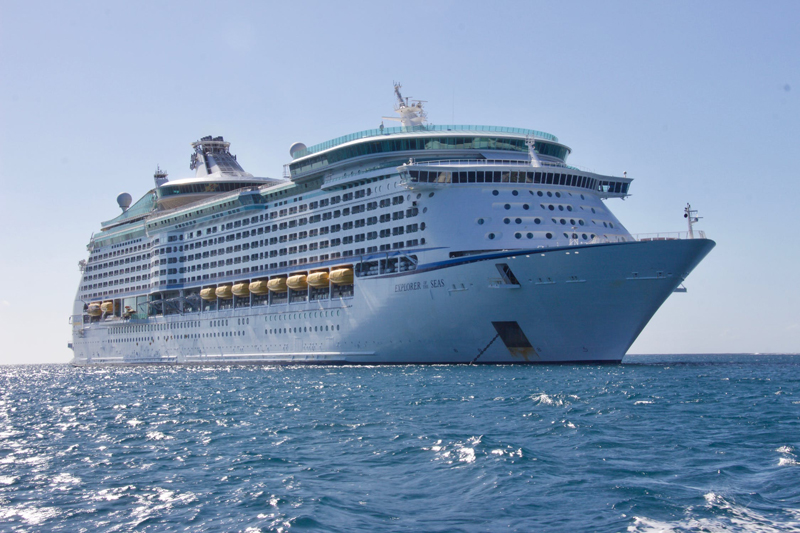 Some parents believe that cruises aren't designed for families with two-year olds, but that's not the case. While most cruise lines offer free drop-off children's programs for children three years of age and older, Carnival Cruise Lines' Camp Carnival program begins at two. Other cruise lines offer nurseries and entertaining programs for little tykes as well.

If you're thinking about cruising with a two-year old, here's a run-down on how four major family-friendly cruise lines stack up:

Carnival Cruise Lines: Carnival expects to carry over 710,000 children on their fleet of ships this year, making them the leader in family cruising. Carnival's Camp Carnival program starts at age 2 and it's free of charge for guests. Camp Carnival's youngest group includes ages 2-5, so families with siblings close in age would be paired together here. In addition, the Youth Staff changes diapers as part of the Camp Carnival program - a huge plus. Parents of little ones still in diapers must bring along a diaper bag with supplies when checking their child into the program. Parents of kids under 3 are given a beeper to help stay in touch onboard the ship if they need to be contacted. Parents can leave their kids in the Camp Carnival program on days when the ship is in port and go off exploring on their own. Parents on a Carnival Cruise Line excursion can show their tickets to the Youth Staff so that in an emergency, the Youth Staff can contact the tour operator who will let parents know to return to the ship. For non-Carnival independent excursions, the Youth Staff doesn't take numbers for contact in case of an emergency, so there will be no way for parents to be reached. Children in swim diapers are not allowed in the pools or water play areas on Carnival ships.

Camp Carnival usually runs from 9 a.m. to 10 p.m. daily. Kids in the 2-5 age group can eat dinner with the Camp Carnival Youth Counselors if desired, so parents can have a romantic night out. In addition, Carnival's late-night Owl Jams parties for children as young as two run from 10 p.m. to midnight at a charge of $13 per child. Group babysitting is also available from 10 p.m. to 3 a.m. at a cost of $6.75 per hour per child plus gratuity. For more information, visit www.carnival.com.

Disney Cruise Line: Disney's children's programs and facilities are outstanding, but their free regular Oceaneer's Club & Oceaneer's Lab children's programs start at three-years of age. Flounder's Reef Nursery (Disney Magic, Disney Wonder) and It's a Small World Nursery (Disney Dream, Disney Fantasy) provide childcare for children ages 12 weeks to 36 months. There's an extra charge for this nursery program. Parents pay $6 per hour for the first child and $5 per hour for the second child. The nursery is generally open from 9 a.m. to 11 p.m. Parents can sign up for nursery time online at www.disneycruise.com up to three days prior to their cruise or in the nursery on embarkation day. A maximum number of hours can be reserved in advance and the number varies by the length of the cruise. Up to 10 hours can be reserved in advance for itineraries of less than 7 nights, 18 hours can be reserved for 7-night sailings, 28 hours are allotted for 10-12 night voyages, and 35 hours can be reserved for sailings of 14-nights or more in length. Additional hours may be available later in the cruise on a space available basis. Youth Counselors can change diapers, but parents must bring diapers and other supplies when they drop their children off at the nursery. All Disney ships have specially designed water play areas where children in swim diapers are allowed. Disney character meet-and-greet opportunities are available on the ships as well.

All of the Disney ships have splash zone areas where kids in swim diapers can play, but they are not allowed in the ship's pools. Disney's online baby supply service in partnership with Babies Travel Lite allows parents to access more than 1,000 brand-name baby items, order supplies in advance, and have them delivered directly to their cabin before sailing.

Norwegian Cruise Line: Norwegian Cruise Line has dramatically revamped their children's programs this year, changing the name from Kid's Crew to Splash Academy and revising their age divisions as well. In previous years, children two years of age could attend the free full-day Kid's Crew program. This year, a new "Guppies" age category was formed as part of Splash Academy. The Guppies program is for children ages 6 months to 36 months, and while there is no charge for this activity, a parent must be present for all activities involved in this program. The hours for the Guppies program vary by ship and itinerary and advance sign-ups are not necessary. A program schedule is available on embarkation day. In addition to these Guppies activities, Norwegian Cruise Line offers family-themed Nickelodeon activities and Nickelodeon character interactions onboard their ships.

Through 2012 only, Norwegian Cruise Line is accepting children who are 2-years old at time of sailing to participate in their complimentary Splash Academy program. The Late Night Fun Zone (open from 10:30 p.m. to 1:30 a.m.) is also allowing 2-year olds to participate through 2012. The Youth Staff are not allowed to change diapers. Parents of children in diapers or pull-ups are given a pager or phone and if their children need assistance, they must come to the kids camp area to help.

Royal Caribbean International: Royal Caribbean's free Adventure Ocean Youth Program for children begins at age 3. A number of Royal Caribbean ships (Oasis of the Seas, Allure of the Seas, Freedom of the Seas, Radiance of the Seas, Liberty of the Seas, Splendour of the Seas, Rhapsody of the Seas, Mariner of the Seas, Grandeur of the Seas) offer the Royal Babies and Tots Nursery for kids ages 6-36 months. By the end of 2012, Serenade of the Seas and Enchantment of the Seas will have one as well. It's important to note that there's an $8 per hour per child charge for this program. This drop-off program is available during daytime and evening hours and sign-ups are available on a first come-first served basis on embarkation day. The total number of hours available for initial sign-up varies based on the number of babies and toddlers onboard. Some parents have reported that they were able to sign up for 10 hours total on embarkation day, but it varies by sailing. After the first few days, unused hours are released for booking. Parents are given a phone so that they can call and check in or the staff can call them as needed. The Youth Staff will change diapers and parents must bring supplies with them when they drop off their child. Private in-room babysitters may be available through Sitters at Sea with at least 24 hours notice at the current rate of $19 per hour for up to three children, but availability is not guaranteed. Royal Caribbean does not allow children in swim diapers in ship pools, but the line has Baby Splash Zones for little ones in swim diapers on their Freedom and Oasis class ships. Those ships that do have these features include the Oasis of the Seas, the Allure of the Seas, Freedom of the Seas, Liberty of the Seas and Independence of the Seas. Parents can order diapers, baby wipes and other supplies in advance through Royal Caribbean's Babies on the Go program and items will be delivered to your stateroom on embarkation day.

Royal Caribbean's Royal Tots group programs are designed by Fisher-Price experts and combine learning with play activities featuring Fisher-Price toys. A parent must be present for all of these group activities, however. In addition, Royal Caribbean offers family-oriented activities with DreamWorks characters onboard their ships.





Related Articles
Editor's Picks Articles
Top Ten Articles
Previous Features
Site Map





Content copyright © 2021 by Nancy Schretter. All rights reserved.
This content was written by Nancy Schretter. If you wish to use this content in any manner, you need written permission. Contact Nancy Schretter for details.