Preparing Pets for a Winter Emergency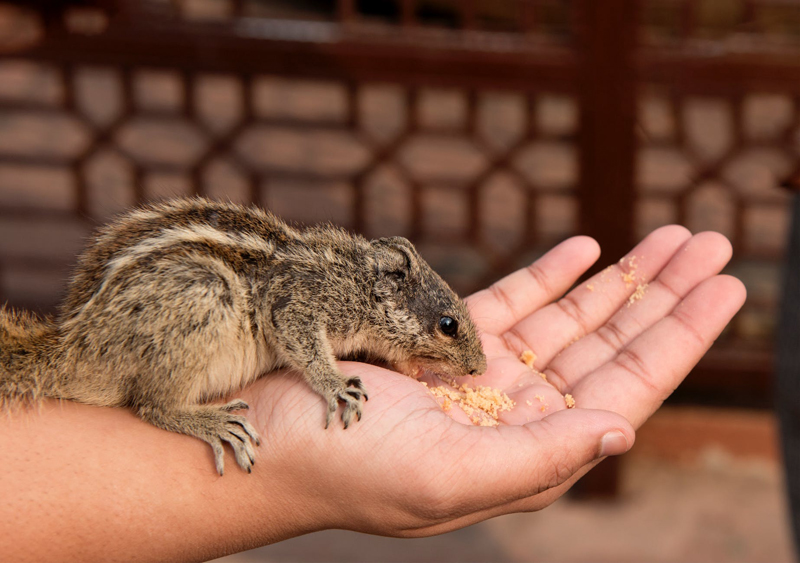 With winter right around the corner it is time to think about preparedness. Early ice and snow storms can take us by surprise and catch us unprepared.
Both can cause electrical outages that could last for days. I have endured electrical outages in the middle of summer, again lasting for several days. Insufferable heat that could of easily killed many of my pets especially my exotic pets. Therefore, preparedness is a year around issue and you need to be ready to provide for your pets. We undertook the responsibility when we choose to have these pets as our companions.
Many exotic pets can't endure too cold or too hot of temperature. They could easily die if we should lose electricity. Some exotic pets need to be in a certain temperature range to be able to eat or digest food. Countless exotic pets must have humidity. Even my ferrets have a pretty short range of temperatures they can survive. It isn't even just survivability it is our duty to provide for their comfort!
We think of backup heat sources such as fireplaces, woodstoves, or propane. I have a couple of large propane heaters. We keep a decent supply of propane on hand. We also go camping and now, thinking about Halloween reminds me that we used a good size stockpile of our propane on camping trips; time to refill the propane tanks.
OK that would cover the heating issue but we are forgetting some important areas that a secondary heat source won't cover. Heat is certainly number one though especially in a cold northern climate. However, many exotic pets can only eat fresh foods, fruit, vegetables, and meat products; whether it is worms, chicken, or whatever. We will have to have air conditioning and a way to keep food from spoiling.
I have come up with some pretty inventive ideas over the years. To this day I use the hallway from the backdoor that leads to the mudroom as a freezer in the winter. It stays below freezing so it is plenty safe. The mudroom is also my laundry room. It also transforms into a refrigerator if the electric is out in the winter. The temperature stays between 34 degrees F. and 40 degrees F. It is wise to have a portable thermometer.
I also have a basement that has an old coal room. (For people that are younger than I am, a coal room is a separate room in the basement where coal was stored for coal furnaces.) Underground temperatures are around 55 degrees. For a short term emergency, if the electric went out during the summer, I need to keep the refrigerator closed as much as possible. (I keep a thermometer in the refrigerator as well.) I then move things that need to keep cool to the coal room.
Something else you need to consider with using a secondary heat source would be what will the secondary heat source emit into the air. Kerosene, wood, and a bunch of other things can produce toxic fumes.
The key is to look at your own situation, and what you have on hand, and use some creative thinking to get you through.
The most important device everyone with a pet, pets, exotic pets, or children is a generator. A 4000 watt generator would cover the basics, an electric heater, or fan, some light, and a refrigerator. You can buy one for around $350 to $400. Make sure the generator is outside so that YOU and your family (family includes pets) don't die of carbon monoxide poisoning. Generators run on gas, propane, or diesel fuel. Make sure you store your fuel safely.
Housing can be built around the generator to keep the generator safe from outdoor elements – vent the generator house.
You can use wet blankets, towels, and whatever else you have on hand; water mixed with air flow is basically a swamp cooler.
Remember that birds can freak out in the dark, be prepared for this possibility.
You can purchase generators that power your entire house, the size of generator depends on your need and the amount of money you can spend.
Other things you will need along with cool air, warmth, humidity, food, is water. Buy several gallons of water to keep on hand. I have always believed firmly in the idea of having enough resources to provide for each member of your family and this includes pets for at least 72 hours.
Other things you should have on hand, flashlights, plenty of batteries, battery operated radio for the emergency alert and weather alert, a cell phone to communicate. A first aid kit is a must, plus a first aid kit made specifically for your pet. Also have on hand, toys, games, and books, for the children and pets. Pets get just as bored as kids do. Make sure to have your family's medications and any medication your pet requires.
Review for generators
Here is a review on how generators works, and comparisons on different generators, fuels and the methods of starting. Just remember, all generators, at all times, have to be outdoors.
Electrical Power Failure Review on Generators
This is good for a short term emergency heat source. We have two. Remember, make sure to have a carbon monoxide tester – battery operated or with electric with battery backup. Also, do not use the propane heater in an enclosed/small space, the emission from the unit is NOT VENTED OUTSIDE.
Mr. Heater MRHF273400 Buddy Portable LP Gas Heater




This is an example of a power generator. It is fueled by diesel. The fuel must be stored safely. The generator must be kept outside. In my opinion this is the safest fuel for a generator. If your power goes out for a significant amount of time, ectotherms exotic pets will DIE. It is nice to have a power backup for emergency use, be in the freezing cold in the winter, or the awful heat in the summer. Pets will suffer.
Diesel 6500W Generator


Scroll down a litter further and sign up for the exotic pet's newsletter. Your email is 100% safe, I never even see it. You will receive a newsletter twice a week. Once in a great while an emergency newsletter may go out, but this would be only for a big illness outbreak or other emergency. Subscribe so you will know when new content comes out!

If you have a comment about this article, if you have a question, or just want to say hello, stop by the Exotic Pet Forum! Comment Here


This site needs an editor - click to learn more!

You Should Also Read:
Exotic Pet Site Map
Ferrets - A Complete Guide Paperback and Kindle
Exotic Pet Shopping (the safest for your pets)




Related Articles
Editor's Picks Articles
Top Ten Articles
Previous Features
Site Map





Content copyright © 2021 by Diana Geiger. All rights reserved.
This content was written by Diana Geiger. If you wish to use this content in any manner, you need written permission. Contact BellaOnline Administration for details.