Generators -l Power Failure Review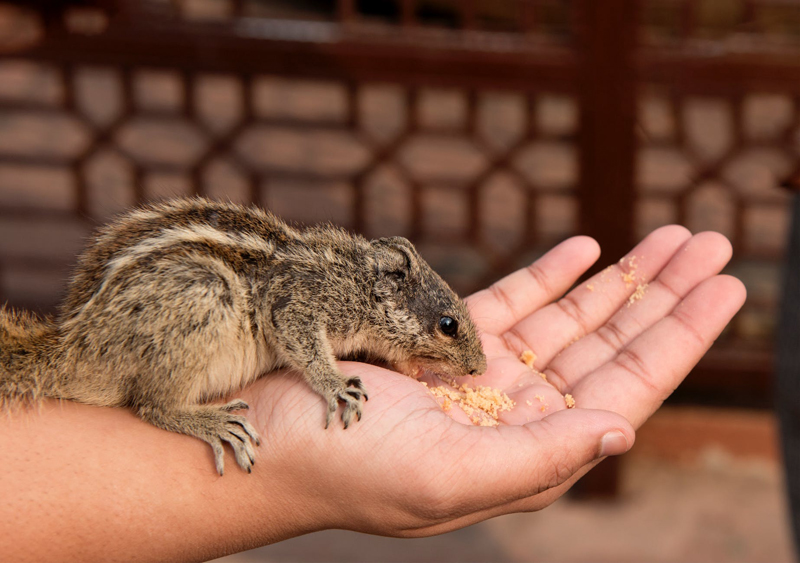 During a winter or summer electrical outage it is essential to have backup power for your exotic pets. Ectotherms; Exotic Pet Invertebrates, Amphibians, and Reptiles are coldblooded and cannot regulate body heat.
We made the decision to have these animals as exotic pets it is our responsibility to protect their lives in case there is a long-term power outage. Normally, we would have under tank heaters, basking lights, and full spectrum lights to make sure they get their daily vitamin D they so essentially need, and to keep them warm. Without this heat they won't eat, and if they did eat they would not be able to digest their food.
Many of our exotic pets are warm-blooded species this is known as endotherms. Many species of Endotherms cannot stand exposure to too much heat or too cold an environment. Either way many of these animals can die. Look at parrots, ferrets, and a huge number of exotic pets that will need emergency power for heat or air conditioning.
We also have freezers full of expensive food. Refrigerators without power are not much good to the food we depend on. If a town or city should have a significant power outage, there isn't much left in the stores, especially food for exotic pets.
If you have children you will need an emergency power source. I have my grandchildren and my elderly mother-in-law living with me. Neither of them could survive a North Dakota winter if the power should fail. My mother-in-law also depends on power for medical equipment, as do I.
We had a huge ice storm a few years back. The electrical, phone, wires, and trees were over laden with weight from a significant amount of ice. There was wind, the accumulation of these disasters knocked out the electricity for several days. Thankfully, we have backup power sources; and a couple of propane heaters.
First we had to determine how large of a generator we needed. We have two furnaces in our historical (old) big (huge cow) home (big huge cow). We would also have to keep several ectotherms warm. We have a freezer and two refrigerators. How do we determine how much wattage we will need from a generator?
Manufacturers' have charts to help you determine watts and running watts. Getting something started and keeping it going are two different things. It takes a lot of power to start a furnace or an air conditioner. Less wattage is needed to keep them running. Write a list of what you need to run in terms of appliances to keep you, your children, and your pets safe.
There are different types of fuel used by different types of generators. Those would be gas, natural gas, propane, and diesel. You must know that all generators must be outside. You can die of carbon monoxide poisoning if you have one of these generators running inside your house. You can build a little hut over them to keep them weather safe. Many have covers you can purchase along with the generator. You must store the fuel in a safe place.
If you don't have a carbon monoxide detector you should. My son died at age 15 of carbon monoxide poisoning. I will never be without one again. Before you buy a generator, make sure you buy a carbon monoxide detector as well. If you don't buy a generator, get a carbon monoxide detector anyway. You can purchase one at Walmart or any hardware store. Here is an example.
First Alert CO615 Carbon Monoxide Plug-In Alarm with Battery Backup and Digital Display




You can have stationary units wired into your house so that it automatically starts when the electricity goes off. These will also start on their own around once a week to lubricate its seals and to charge the battery. These are around 8000 watts. You have an automatic transfer switch from the stationary unit on outside of the house. You may need an electrician to wire this up for you.

Some generators have battery powered start features. Forget the old pull cord startup. Most of these units have one 240 volt outlet and four 120 volt outlets. You will need an electrician to wire a bypass to appliances you deem as critical for your exotic pet's survival, as well as your children and yourself.

Other generators can do the job as well. (Non stationary not wired in by electrician) You will have to start them, and have predetermined cords, like to the refrigerator, freezer, air, lights, or heat. (All generators have to be outside!) When the power fails quickly plug the generator up to your cords you have already set–up ready to go, and start the generator.

Stay clear of Coleman generators they went bankrupt.

Click the link to do a comparison between different fuels that power generators; gasoline, diesel, and propane. There is a significant price difference between generators and the different fuels. Diesel is twice the price of gasoline for the same wattage. Compare safety differences

Natural gas, also propane are the safest generators, however, they can still kill you if they are not outside.


Generac is a highly recommended name. This is an example of a stationary unit that starts up automatically and within seconds of a power outage. These babies go to 25,000 watts along with a price to go with it; however, none of us is going to power the Whitehouse this year.

Generac Guardian Series 5501 8,000 Watt Air-Cooled Propane/Natural Gas Powered Home Automatic Standby Generator with Steel Enclosure (CARB Compliant.) This is the best and safest though very expensive $1,929.99. That is a lot of money if you are looking for short-term power.

Here is my recommendation for short term power generation.

Generac 5622 GP5000 6,250 Watt 389cc OHV Portable Gas Powered Generator






Diana Geiger Exotic Pets Editoron


Scroll down a litter further and sign up for the exotic pet's newsletter. Your email is 100% safe, I never even see it. You will receive a newsletter once a week. Once in a great while an emergency newsletter may go out, but this would be only for a big illness outbreak or other emergency. Subscribe so you will know when new content comes out!



This site needs an editor - click to learn more!

You Should Also Read:
Complete Exotic Pet Index
Ferrets - A Complete Guide Paperback and Kindle
Exotic Pet Shopping (the safest for your pets)




Related Articles
Editor's Picks Articles
Top Ten Articles
Previous Features
Site Map





Content copyright © 2022 by Diana Geiger. All rights reserved.
This content was written by Diana Geiger. If you wish to use this content in any manner, you need written permission. Contact BellaOnline Administration for details.