Planning a Mediterranean Family Cruise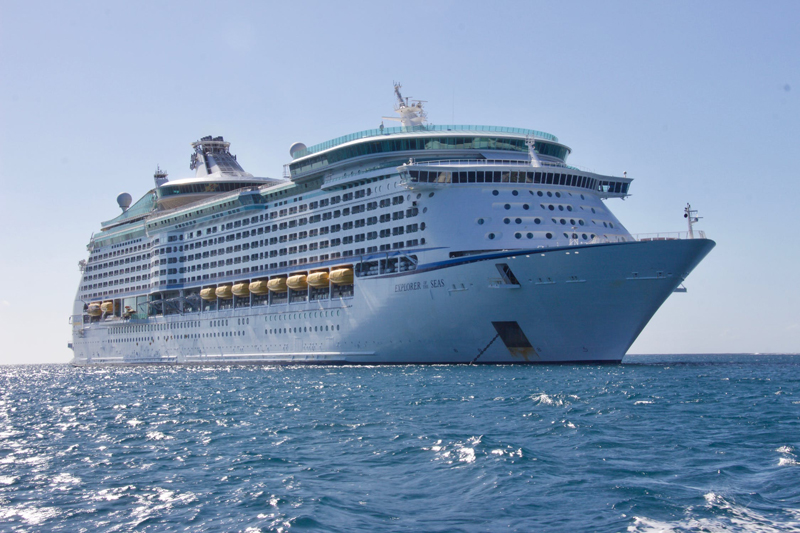 Mediterranean cruise vacations are generating lots of interest among family travelers. Careful planning is the key to enjoying a successful European family vacation of this type. Here are answers to five of the most common questions about planning a Mediterranean family cruise.

1. What should you consider when planning a family Mediterranean cruise?

First, know your kids. Honestly evaluate their ability to handle long days, significant time zone changes and getting up early - regardless of their age. Be aware of what their interests are and what's right for them. Based on those things, determine whether a Mediterranean cruise is right for your family. If so, plan your cruise around your family's interests, goals, and travel profile.

Second, get your expectations in line. It's important for parents to be aware that taking a Mediterranean cruise isn't the same as a family cruise in the Caribbean or Mexico. There's a 6-hour (or more) time difference. Many of the ports are over an hour away from the major cities or attractions you'll be visiting. That can make for some long days for kids and teens. Also remember that your family Med cruise experience isn't going to be a replay of that romantic cruise you took to Italy years ago. Your expectations need to be a different since there are kids involved.

Finally, pick the right time to visit. If you're cruising the Med, be aware that August is the prime vacation month in Europe. If you cruise during August, attractions are going to be at their most crowded and it could be scorching hot. Plan accordingly.

2. Is a Mediterranean cruise a particularly good fit for certain kinds of families?

Taking a cruise is one of the best ways for families to see Europe. It's so easy. You pay in dollars, unpack once, and the ports and destinations all come to you. Family Med cruises are particularly good for:

* Families who want to sample many destinations, because cruising the Med is like going to a buffet restaurant. Cruisers can sample many new places, find their favorites and come back for more.

* Families who want to save money. With the dollar/euro exchange rate, you can't beat the value.

* Multigenerational families, because there's something onboard for every age group. Family members can do things separately and come back together for meals and selected activities.

* Families who have children with food allergies. In the land of pizza and pasta, finding gluten-free food can be tough. Cruise lines such as Carnival and Celebrity excel in handling this issue, making touring the Med easy for families with special needs.

* Families whose kids get bored easily or have divergent interests. If your children are going to fall apart if they go on long tours and excursions every single day, cruising is an excellent option for you. Your kids can be entertained and have fun with their new friends onboard the ship while you go off for that in-depth educational tour. Then, after you get back onboard the ship, you can have fun together at the pool or playing games together on the top deck.

3. What's the best way to plan a family cruise to the Med?

Plan it together. Make sure the kids are involved and get everyone's input early in the process. It will help create buy-in and eliminate a lot of potential problems when you get on the ship.

Start by having a family get-together to focus on shared and individual interests. Do you have kids who are obsessed with gladiators, pizza, gelato, mythology, beaches, shopping, and castles? Do you want your kids to learn about European history and cultures? If so, a family cruise to the Med could be just the thing for your next vacation. Use your family's interests to drive your choice of itineraries and ports of call. Talk with a good cruise travel agent to get their suggestions.

Look carefully at the shore excursions available in each port of call, both through the ship and with private tour companies. Match those against your interests and budget. You may find that a customized tour with a private company, such as RomeInLimo, will be best suited for your family's needs and preferred touring style.

If you have 'tweens and teens, discuss the potential pace of the cruise, organized tours, and what's important to them about the ship to get the lay of the land and see what they can handle. Match that against your expectations.

4. What are the best ports to embark/disembark from in the Mediterranean?

Look for ports that have great flight connections, good airfare rates, a wide variety of hotel options, and attractions that you want to spend lots of extra time exploring. This last point is important, because it's a huge plus for families to arrive at their embarkation city a day or two early before their cruise. Sure - it's more expensive, but it can save money and add to the enjoyment of your family's cruise. Here's why:

* There's a 6-hour or more time difference between embarkation ports in the Mediterranean and airports in the U.S. and Canada. It takes a while for people to adjust to that, particularly kids and teens. If your kids are jet lagged throughout the first half of your cruise, it's not going to be enjoyable and they're not going to get as much out of it.

* Many people have flight connections getting to their embarkation port. These days, it's pretty common to have flight delays and cancellations. When this happens, you (and/or your luggage) can miss the ship. Allow at least one or two days for potential luggage delays.

* Major sites in places like Barcelona and Rome are tough to cram into just one day. So, why not spend some extra time there and explore? There are a number of family-friendly ships that sail from these two ports.

5. What's the best way to choose a ship for a family Med cruise?

Finding the right ship for a Med cruise is like buying a pair of jeans. You have to find the right fit. It's important to take your time, do the research, and find the right match for you and your family.

Look for the features, amenities and strong points that are important to your family members. For families seeking extensive kids and teens programs and activities, cool waterparks, lots of dining options and loads of entertainment, Carnival is a great match.

For families with school-aged children looking for exceptional food and fine dining in an upscale setting, a Celebrity Cruises Solstice-class ship could be an excellent choice. These ships are a bit smaller, with superb service and innovative ship features. Celebrity also offers a four-tiered family cruising program for children ages 3-17. In Celebrity's youth program, kids have events like "Medieval Madness" where they could make shields and crests, do mock jousting, have chariot relay races, play horses knights and cavaliers and much more.

It's important to research the cruise lines' kids and teens programs and the age groups within each program to make sure they will work for your family. Also look for robust teens programs with extensive daily and nightly activities and a club area set aside for both tweens and teens. Carnival features Circle C for pre-teens 12-14 and Club O2 for teen 15-17, each with their own spaces and array of activities.




Related Articles
Editor's Picks Articles
Top Ten Articles
Previous Features
Site Map





Content copyright © 2019 by Nancy Schretter. All rights reserved.
This content was written by Nancy Schretter. If you wish to use this content in any manner, you need written permission. Contact Nancy Schretter for details.