10 Tips For Cruising With Teens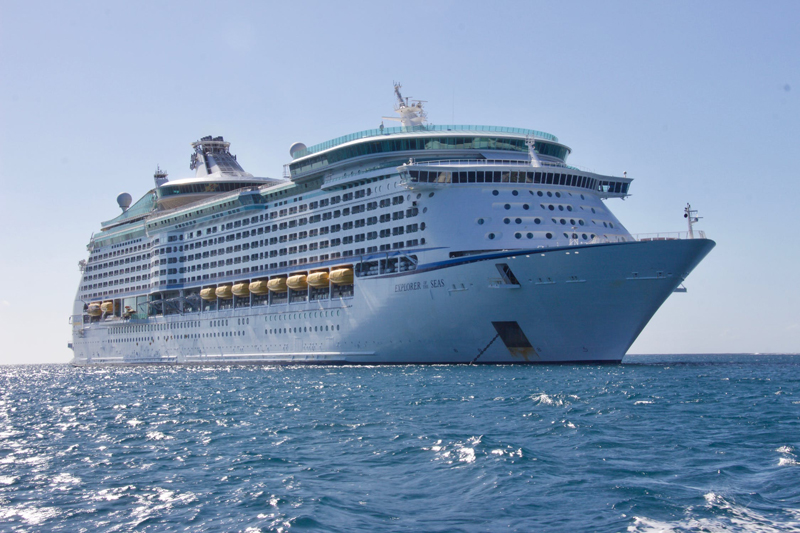 Cruises can be one of the best vacation choices for families with teens. Today's cruise holidays are filled with teen clubs, high-energy activities and exciting shore excursions. If you're cruising with teens, here are a few tips to make your vacation easier and a lot more fun:

1. Get your expectations in line. Understand that your teen won't want to be with you constantly and plan your vacation accordingly. Set times when you expect your teen to be with you, such as for meals and certain family activities. Make sure you and your teen have reviewed these before booking the cruise.

2. Choose cruise ships with lots of activities. Teens tend to be miserable when they're bored, both on land and at sea. If your teen likes to be physically active, look for cruise ships that offers a wide variety of activities, such as ice-skating, bowling, rock climbing, trampoline jumping, surfing, miniature golf, and basketball courts. Royal Caribbean and Norwegian Cruise Line (NCL) have newer ships that easily fall into this category.

3. Pick a ship with dedicated teen spaces. Cruise lines understand that teens like to have their own places to hang out and they've designed their ships accordingly. Disney Cruise Line cool teen lounges called The Stack (Disney Magic) and Aloft (Disney Wonder) equipped with couches, a soda bar, plasma screen TVs and computer Internet stations. Holland America's ships have The Loft, a space designed like a New York artist's loft, and most have The Oasis, a teens-only sun deck. All Royal Caribbean ships have a dedicated teen area and 6 ships have 3 teens-only spaces: Fuel nightclub, Living Room for just hanging out, and the Back Deck outdoor sun area. Most Carnival ships offer dedicated teens-only facilities and several even have separate spaces for Circle "C" (12-14 years) and Club 02 (15-17 years) containing dance floors, lounge areas, and plasma screen televisions.

4. Check on teen program age categories. Cruise lines have different ways of grouping teens for their programs. On some cruise lines, such as Royal Caribbean and Carnival, teens ages 15 and older have their own separate activities. On other cruise lines, such as Holland America and Disney, older teens are lumped in with the 13- and 14-year-olds. These age classifications can create opportunities for some families who have siblings who want to be together – or problems for those with teens who view 13- to 14-year-olds as "babies." Choose the option that works best for your family. Make your teen go to the teens' program activities on the first night of the cruise and again the next day - even if he/she resists. Teen friendships and cliques form within the first 24 hours of the cruise.

5. Look for late night activities and snack options. Most teens tend to be night owls, so choose a ship with teen clubs and activities that stay open late. Norwegian Cruise Line's teen club closes at 2 a.m., Princess Cruises' club closes at 1 a.m., and Carnival's programs end at midnight or 1 a.m. depending upon the itinerary. Royal Caribbean's activities go "until the wee hours" for older teens and until 1 a.m. for 12- to 14-year-olds. Disney Cruise Line's teen room closes at midnight. Check to see if your ship has 24-hour dining options to quell potential late-night hunger pains. Major cruise lines such as Carnival, NCL, Disney and Princess all have late-night pizzerias and 24-hour dining areas.

6. Pick an itinerary with fun shore excursions. Cruise lines offer a wide variety of destinations and itineraries from which to choose. Select one with plenty of port stops and lots of exciting onshore excursions, adventure tours, and water sports activities that will appeal to your family's interests. Discuss shore excursions options in advance and try to avoid selecting too many that depart early in the morning.

7. Consider separate cabins. While some families choose to remain in the same cabin, others purchase two staterooms or connecting cabins to give teens some separation and more room to spread out. This arrangement also allows parents to have an easier time dealing with late-rising teens and enjoy some time for themselves.

8. Set the rules in advance. To avoid having your cruise turn into a vacation nightmare, establish the rules in advance and be prepared to enforce them. Let your teen know when you expect to see them at meals, discuss activities in which you expect them to participate, set a firm evening curfew, and ask them to let you know where they are while onboard. Many parents use an in-cabin dry erase board or texting to communicate with their teens on the ship. Review cruise line rules or codes of conduct with your teens and make sure they're being observed.

9. Establish a budget. Set a daily amount that your teen can spend as they wish, such as on video games, for specialty food items, or in the gift shop. Monitor your account to make sure there are no surprises. Review rules for cell phone usage and other outside expenditures before booking and again after boarding the ship. In addition, buy the unlimited soda wristbands or cards if your teen loves soft drinks.

10. Let them sleep in late. Nothing makes teens happier than sleeping in and room service and 24-hour dining options make it easy for everyone. If you have a shore excursion that leaves early in the morning, remind them the night before and arrange to wake them up in the morning with plenty of time to spare.
You Should Also Read:
Cruise Line Minimum Age Policies
Family Cruise Vacations


Related Articles
Editor's Picks Articles
Top Ten Articles
Previous Features
Site Map





Content copyright © 2019 by Nancy Schretter. All rights reserved.
This content was written by Nancy Schretter. If you wish to use this content in any manner, you need written permission. Contact Nancy Schretter for details.