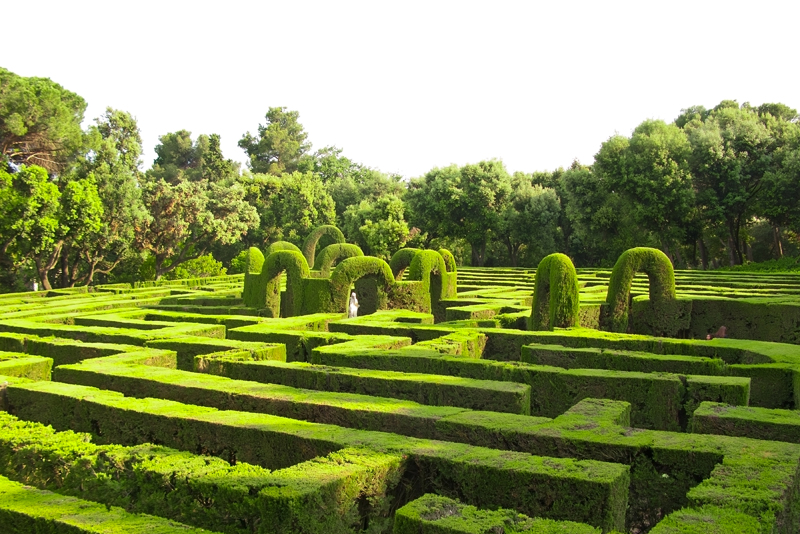 The Chelsea Flower Show bills itself as the Greatest Flower Show on Earth, and that's not an exaggeration. I've attended the show twice and I was overwhelmed with the wide variety of garden ideas I came away with, as well with the quantity and quality of the exhibits. Here are some thoughts on my experience.

First, some background. The Royal Horticultural Society held the first show on the grounds of the Royal Hospital in Chelsea in 1913. It started as a venue for nurseries to promote their companies, but by the 1970's designers started adding to the mix, and the show became a showcase for gardening trends.

The show takes place during five days in late May. The first two days are open only to members of the Royal Horticultural Society. Over 500 exhibitors participate in the show, which is tightly contained within eleven acres.

It's roughly divided into three areas. Inside the Great Pavilion (a tent that covers one and a half acres) is where roughly 100 organizations present their wares in highly creative ways. Stunning displays of fruits, vegetables and flowers are everywhere. Winning a medal at Chelsea is a high badge of honor, and competition is fierce.

Outside you'll find the designer showcase where garden designers try to outdo each other with unusual gardens. This is where you'll get so many creative ideas for your own garden, that you won't be able to wait to get home and get started.

Finally, you'll find over 300 booths selling everything the gardener needs, including tools, hats, books, garden accessories – both new and antique - and that British gardener's essential: wellies.

The one thing you won't find for sale at the Chelsea Flower Show is plants. This follows a long tradition of plants being forbidden to be sold at the show. Vendors can sell seeds and take orders for plants. However, one small concession has been made to this rule – you can pay and hold an item that's on display at the show. You can't pick it up until two hours before the show closes. Then there's a mad dash as everyone rushes to pick up their items from the display gardens. This helps the vendors in that they don't have to take as much home with them.

Some tips on attending the show

Go early in the day. The show gets really crowded in the afternoon, so you want to leave by then. The show starts at 8:00 am.

Do buy a show catalogue. It's a great souvenir, plus has maps for helping you find the restrooms, restaurants, and all the vendors. You'll also find DVDs of the show for sale late in the week. Be sure to ask if the DVD is for American or European DVD players.

Skip the fancy lunch at the restaurant – you don't want to waste your time sitting in a restaurant at the greatest flower show on earth, do you? Eat a big breakfast, take a small picnic lunch with you, or try one of the food vendors outside the busy lunchtime hours.

Visit the Great Pavilion first. It gets so crowded later in the day that you can hardly move, so you want to be out of there by then. And if it rains everyone herds into the Pavilion.

Umbrellas are forbidden – it's too crowded. Instead, take a waterproof jacket with a hood. Most gift shops and tourist spots in London have them for a pound or two.

Don't forget your camera. You'll want to record all the wonderful design ideas you're going to see.

Pace yourself. Stop for a traditional Chelsea drink – Pimms. It's very refreshing on a hot day, and 49,000 glasses of it are sold during Chelsea week.

You can't buy tickets at the gate, and quantities are limited, so do order them well in advance. Check the Related Links below for an article on my favorite London gardens. Consider visiting them when you're in London.
You Should Also Read:
My Favorite London Gardens
Jane Austen's Garden
My Favorite English Gardens


Related Articles
Editor's Picks Articles
Top Ten Articles
Previous Features
Site Map





Content copyright © 2022 by Carol Chernega. All rights reserved.
This content was written by Carol Chernega. If you wish to use this content in any manner, you need written permission. Contact Carol Chernega for details.