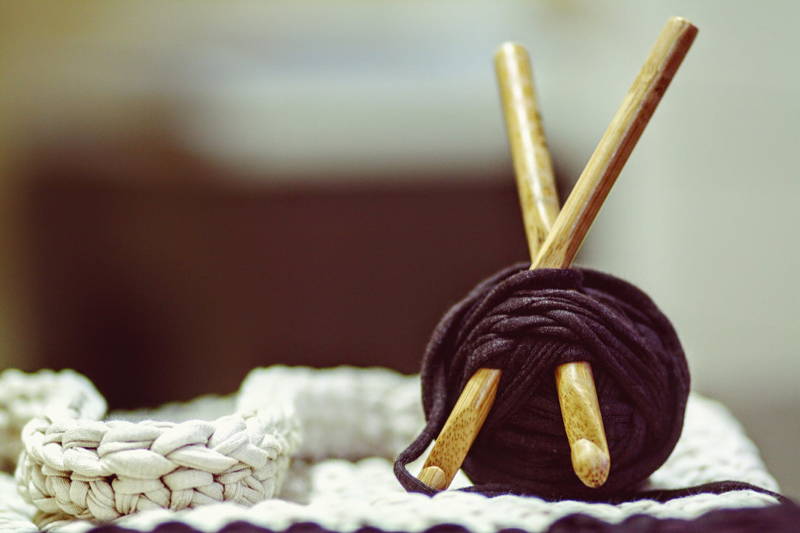 Something you can never get back is time. It is a precious commodity. You cannot buy more time. We are all so busy these days. How do you find time to crochet all the wonderful things out there to be crocheted? Every time I see a new crochet magazine or book I have a handful of new patterns that I can't wait to stitch up.

Crocheting is a time consuming hobby. There are swatches to be made, gauges to be figured out, color schemes to try out and then there is the stitching itself. If you are designing the item yourself then there is also design time and if there are new stitches there is the time to learn and perfect it. Our creations are a labor of love. Our precious time does go into every aspect of the creation. It makes it that much more a treasured, unique gift that you give to your loved ones.

Yes there are little projects that are quick to make. The majority of our crochet projects may be quick projects. However there are those projects that take weeks, even months to finish. These can be a little bit trickier to find time for. Of course even those small projects can be a bit difficult to fit in at times.

So with all this in mind we are going to look at some tips for getting more crochet time in our hectic schedules.

When working on repeating patterns you can watch your favorite television shows. Since I have picked up crochet I cannot watch television and not crochet. It is simply impossible. My thoughts always turn to how much of my current project I could get done.

Crochet small projects or pieces of projects, squares and motifs while riding the bus, waiting for appointments to begin and at the park with the little ones. Make sure you have a crochet bag that has enough space for the yarn, instructions, hooks and notions. Also make sure your crochet bag has space for the yarn to be protected from the elements. Many crochet bags come with skein protects where you can thread the yarn through the top and you don't have to worry about dirt and grime getting to your beautiful colors.

Set up deadlines for each section of the project so that it will be done for Aunt Jane's birthday. Planning is important if you are making something for a special occasion. I cannot tell you how many times I was making a gift for someone and they got it late because I did not plan my time right.

Also you can make crochet time your "my" time. That time of the day when you unwind and think about your day is a perfect opportunity to learn a new technique. Everyone needs that quality time to be alone and reflect, why not catch up on some of your crochet and relax at the same time.

Try not to start a large project while you have another large project going. If you need a break from a larger project get a little gift or home décor project done before finishing up your large project.

Remember to have fun and relax. Crochet is a great experience and with a little planning we can create all year long with wonderful gifts for those important people we love so much.



Related Articles
Editor's Picks Articles
Top Ten Articles
Previous Features
Site Map





Content copyright © 2023 by Carla McCune-Cano. All rights reserved.
This content was written by Carla McCune-Cano. If you wish to use this content in any manner, you need written permission. Contact Holly Messenger Aamot for details.