Credit Scores and Car Buying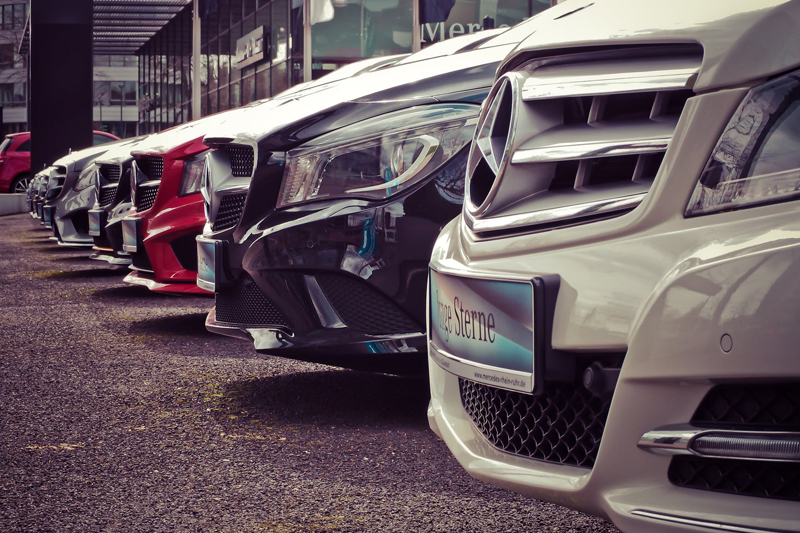 In financing the purchase of a car, truck, or SUV; it's important to know your credit score. Your credit score is the measuring stick that the dealership, banks or credit union will use to determine the interest rate available to you to finance your purchase.

Your credit score, also called a "FICO" score after the company that developed the formula is based on the following information: payment history, amounts owed, length of credit history, new credit, and types of credit used.

Scores range from 350 - extremely high risk, to 850 - extremely low risk.
Paying all of your bills and debts on time is the best way to maintain a good score.

It's a funny thing that the more debt you hold (mortgage, car loan, other loans) the riskier you are to give credit to. If you pay on time and as you pay off this debt, your credit actually improves because you have good history.

Factors that affect your credit score:
Do pay off credit card and other bills on time and in full if possible.
Do check your credit history annually.
Do not apply for multiple credit cards like department or furniture store cards, especially if you never use them or only use them once.
Do make sure that all credit previously extended to you appears on your report.
Don't take on more debt than you can afford.
Don't ignore overdue bills or those in your name that aren't yours.
Don't apply for credit if you have just graduated from college.
Don't apply for a car loan for three years following a personal bankruptcy.

Here's an example of how a simple oversight can cost you money:

John was a 30 year old man who had always paid his credit card debt in full and had previously had a car loan that he also paid in full every month.
When John applied for a mortgage, he was surprised to learn that he didn't get the best interest rate available. When he took a look at his credit report, he noticed that there was an uncollectible debt listing on his report which is the worst mark one can have on their report.
Upon investigation, he learned that a few years earlier he had applied for a high credit account with a major credit card service. Since he hadn't heard back from them, he assumed that his application had been denied. In fact, the company granted him the card and began to charge a monthly fee but sent the bill to the wrong address. Since the bills never got to him and he didn't check his credit history, they wrote it off as unrecoverable debt.
John was able to rectify this and get the best rate possible.
This clearly shows the importance of trying to keep your debt load low while also building history.
Make sure that you keep an eye on your credit as it will make a big difference in financing your next vehicle purchase.

------------------------------------------------------------------------------
Need help buying or leasing your next vehicle? Check out our car buying services at ProAutoBuying.com.



You Should Also Read:
How to Buy Your Next Car


Related Articles
Editor's Picks Articles
Top Ten Articles
Previous Features
Site Map





Content copyright © 2023 by Stephen M. Hague. All rights reserved.
This content was written by Stephen M. Hague. If you wish to use this content in any manner, you need written permission. Contact Stephen M. Hague for details.