A Review of the Movie 'Tim's Vermeer'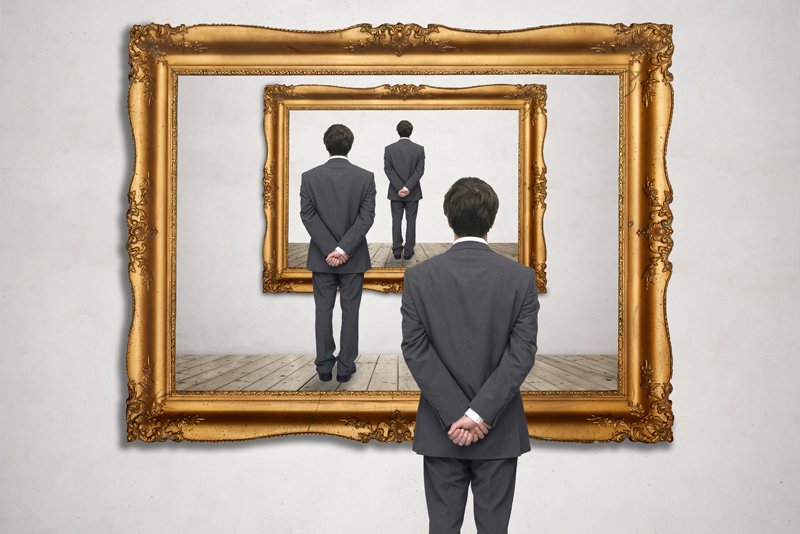 When I first heard about this movie I wondered who Tim was and why would he think he could 'paint a Vermeer'? I'll discuss 'Tim' and others who spend time (attempting) to discredit Vermeer's genius.

I'll begin with the 'others' who include British artist David Hockney and Professor Philip Steadman from UCL Bartlett School of Graduate Studies and the UCL Energy Institute.

The controversy may have started in 2001 with Hockney's book, "Secret Knowledge" about the possible use of optics by Dutch artist Johannes Vermeer.

One year later, in 2002, Professor Steadman's book, "Vermeer's Camera" became controversial as again Vermeer's ability as an artist was in question as to whether he used a camera obscura to assist him in his paintings that look similar to photographs.

Galileo invented the refracting telescope in 1609 using convex and concave lenses.
As Vermeer lived from 1632-1675, he certainly knew of the telescope and the "camera obscura" - the term being first used by the German astronomer Johannes Kepler in 1604.

In 2013, inventor and video engineer Tim Jenison, set out to 'paint a Vermeer' despite his admission to not being a painter.
"Tim's Vermeer" movie opens with Vermeer's beloved paintings: "The Girl with Pearl Earring," "The Astronomer," "The Woman Holding a Balance," and "The Milkmaid." Those of us who admire Vermeer know these titles by heart.

Tim's daughter gifted him David Hockney's "Secret Knowledge" book in 2002. This began his fascination (obsession) with Vermeer and how the artist could have painted without beginning the process with a drawing – and yet, none exist. Vermeer didn't leave us notes, sketches, or even formulas for his paint.
It would appear (to some of us minus the naysayers) that Vermeer painted from what he saw and kept all else a wonderful secret.

For the film, Tim's first attempt as a painter began when he experimented with lenses and devised a system whereby he positioned a mirror at a 45 degree angle to a photo. His painting successfully duplicated that of the original photo.

He set out to paint Vermeer's "The Music Lesson," thereby constructing a room in a warehouse in Texas that faced north (like Vermeer's studio). He would build furniture and purchase furnishings for his Vermeer 'set'.

Tim Jenison traveled around the world to study paintings by Vermeer, even learning how to make and mix paints on his visit to Delft where he saw "A View of Delft," "Girl Reading a Letter," and "The Little Street.

On his trip to the UK, he met with David Hockney to show him his painting of the photo using a lens - they both agreed that the experiment worked.

While in the UK, he asked to visit Buckingham Palace to see the painting, "The Music Lesson" (where it resides). He was denied access until they reconsidered and he was given 30 minutes with the painting, sans camera.
He was impressed by the color and detail of the 'real' Vermeer.
He returned to Texas with the image only in his mind.

Jenison invited Steadman to visit and paint the white jug from "The Music Lesson" together. With the use of Tim's mirror, it took 8 hours to complete.
Steadman reiterated that there is no documentation as to how Vermeer worked. He admits that the source is the painting itself. He said, "If you use a lens, then you 'become a machine'. Was Vermeer a machine?"

Tim's modeled room from Vermeer's "The Music Lesson" took him 213 days to complete. As he realized his dream, Tim was overwhelmed with emotion - becoming teary eyed for the cameras.

I applaud Tim Jenison for setting out to accomplish an almost impossible task, armed with a theory and a curiosity. Despite his ability to 'recreate a painting by Vermeer', I regret to say that I don't believe he actually 'painted a Vermeer' because the Delft painter had a skill level that no one can duplicate.

In my opinion, Jenison, Hockney, and Steadman have 'unsuccessfully attempted' to discredit Vermeer as the genius that he truly was.

You can own a copy of David Hockney's "Secret Knowledge," available here from Amazon.com and decide for yourself whether Vermeer used a lens or not?



Related Articles
Editor's Picks Articles
Top Ten Articles
Previous Features
Site Map





Content copyright © 2022 by Camille Gizzarelli. All rights reserved.
This content was written by Camille Gizzarelli. If you wish to use this content in any manner, you need written permission. Contact Camille Gizzarelli for details.