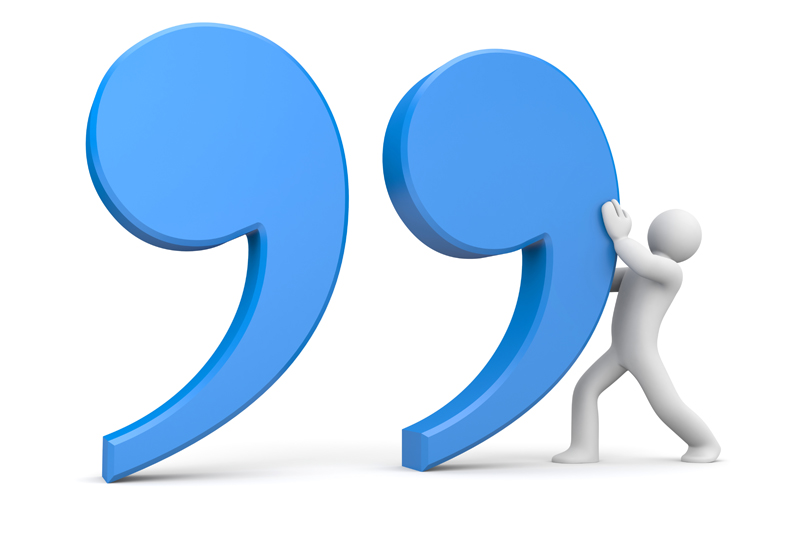 Parents' Day is celebrated annually on July 24 - every parent has the fundamental responsibility of protecting, nurturing, teaching, caring for, and loving their children. On Parents' Day, we honor all mothers and fathers, who do their best to fulfill this essential principle.
"The unjustifiable severity of a parent is loaded with this aggravation, that those whom he injures are always in his sight."
-- Joseph Addison
"It is time for parents to teach young people early on that in diversity there is beauty and there is strength."
-- Maya Angelou
"While we try to teach our children all about life, our children teach us what life is all about."
-- Anonymous
"It is always preferable to visit home with a friend. Your parents will not be pleased with this plan, because they want you all to themselves and because in the presence of your friend, they will have to act like mature human beings..."
-- Anonymous
"Juvenile delinquency would disappear if kids followed their parent's advice instead of their example."
-- Anonymous
"Children are natural mimics who act like their parents despite every effort to teach them good manners."
-- Anonymous
"Listening to parents' advice is sort of like watching commercials. You know what's coming, you've heard it all before, it's a big bore, but you listen anyway."
-- Anonymous
"Some parents could do more for their children by not doing so much for them."
-- Anonymous
"Parents who are always giving their children nothing but the best usually wind up with nothing but the worst."
-- Anonymous
"To a father, when a child dies, the future dies; to a child when a parent dies, the past dies."
-- Red Auerbach

Parent and Baby's Hands and Feet

"Children are not our property, and they are not ours to control any more that we were our parents' property or theirs to control."
-- Richard Bach
"I believe that we parents must encourage our children to become educated, so they can get into a good college that we cannot afford."
-- Dave Barry
"To an adolescent, there is nothing in the world more embarrassing than a parent."
-- Dave Barry
"The best inheritance a parent can give his children is a few minutes of his time each day."
-- Orlando A. Battista
"It's a very difficult thing losing a parent, but I think there's an added complication for me, because he was so well-loved and he had this very open charm that made people feel they had a personal relationship with him."
-- Kate Beckinsale
"We never know the love of a parent till we become parents ourselves."
-- Henry Ward Beecher
"There is no friendship, no love, like that of the parent for the child."
-- Henry Ward Beecher
"The parents exist to teach the child, but also they must learn what the child has to teach them; and the child has a very great deal to teach them."
-- Arnold Bennett
"At the end of your life, you will never regret not having passed one more test, not winning one more verdict or not closing one more deal. You will regret time not spent with a husband, a friend, a child, or a parent."
-- Barbara Bush
"It is paradoxical that many educators and parents still differentiate between a time for learning and a time for play without seeing the vital connection between them."
-- Leo F. Buscaglia

A juvenile African elepha...

"It's a lot easier being black than gay. At least if you're black you don't have to tell your parents."
-- Judy Carter
"To understand your parents' love you must raise children yourself."
-- Chinese Proverb
"Some people are that - more than a parent, more than a role model, more than anything less than a religion."
-- Margaret Cho
"Parenthood is not an object of appetite or even desire. It is an object of will. There is no appetite for parenthood; there is only a purpose or intention of parenthood."
-- Robin G. Collingwood
"The truth is that parents are not really interested in justice. They just want quiet."
-- Bill Cosby
"Parents are often so busy with the physical rearing of children that they miss the glory of parenthood, just as the grandeur of the trees is lost when raking leaves."
-- Marcelene Cox
"If you've never been hated by your child, you've never been a parent."
-- Bette Davis
"Discipline is a symbol of caring to a child. He needs guidance. If there is love, there is no such thing as being too tough with a child. A parent must also not be afraid to hang himself. If you have never been hated by your child, you have never been a parent."
-- Bette Davis
"Chance makes our parents, but choice makes our friends."
-- Jacques Delille
"One of the greatest titles in the world is parent, and one of the biggest blessings in the world is to have parents to call mom and dad."
-- Jim DeMint
"Most children threaten at times to run away from home. This is the only thing that keeps some parents going."
-- Phyllis Diller

"Parents have become so convinced that educators know what is best for their children that they forget that they themselves are really the experts."
-- Marian Wright Edelman
"Parents can only give good advice or put them on the right paths, but the final forming of a person's character lies in their own hands."
-- Anne Frank
"Having one child makes you a parent; having two you are a referee."
-- David Frost
"A wise parent humors the desire for independent action, so as to become the friend and advisor when his absolute rule shall cease."
-- Elizabeth Gaskell
"But the watchful care of the parent is endless. The youth is never free from the danger of grating interference."
-- William Godwin
"What can be more clear and sound in explanation, than the love of a parent to his child?"
-- William Godwin
"Growing up an only child with a single parent is probably why I'm an actor."
-- Lauren Graham
"As long as you have the blessing of your parents it does not matter even if you live in the mountains."
-- Greek proverb
"If you look deeply into the palm of your hand, you will see your parents and all generations of your ancestors. All of them are alive in this moment. Each is present in your body. You are the continuation of each of these people."
-- Thich Nhat Hanh
"Where parents do too much for their children, the children will not do much for themselves."
-- Elbert Hubbard

A loon chick rides piggy-back on its ...

"The only reason I always try to meet and know the parents better is because it helps me to forgive their children."
-- Louis Johannot
"When you become a parent, or a teacher, you turn into a manager of this whole system. You become the person controlling the bubble of innocence around a child, regulating it."
-- Kazuo Ishiguro
"The most painful death in all the world is the death of a child. When a child dies, when one child dies-not the 11 per 1,000 we talk about statistically, but the one that a mother held briefly in her arms-he leaves an empty place in a parent's heart that will never heal."
-- Thomas H. Kean
"The parent who could see his boy as he really is, would shake his head and say: 'Willie is no good; I'll sell him.'"
-- Stephen B. Leacock
"Having children makes you no more a parent than having a piano makes you a pianist."
-- Michael Levine
"Every child should have a caring adult in their lives. And that's not always a biological parent or family member. It may be a friend or neighbor. Often times it is a teacher."
-- Joe Manchin
"A child's geographic location, race or parent's income level should not predetermine their life's course and it's up to us to see that they don't."
-- Joe Manchin
"None of us got where we are solely by pulling ourselves up by our bootstraps. We got here because somebody - a parent, a teacher, an Ivy League crony or a few nuns - bent down and helped us pick up our boots."
-- Thurgood Marshall
"I think every parent, every generation has wanted their children to do better and have a higher standard of living. But I think there's too much guilt."
-- Phil McGraw

Girl Following Her Parent...

"Parents were invented to make children happy by giving them something to ignore."
-- Ogden Nash
"Everybody knows how to raise children, except the people who have them."
-- P. J. O'Rourke
"Let parents bequeath to their children not riches, but the spirit of reverence."
-- Plato
"Your folks are like God because you want to know they're out there and you want them to approve of your life, still you only call them when you're in a crisis and need something."
-- Michellee Chuck Palahniuk
"To maintain a joyful family requires much from both the parents and the children. Each member of the family has to become, in a special way, the servant of the others."
-- Pope Jean John Paul II
"A lot of us who came of age in the 1960s are very wary of authority. But you can't be your child's friend, you have to be a parent."
-- Wendy Schuman
"I believe that a parent's role is to provide a path or opportunity for their children."
-- David Soul
"All the time a person is a child he is both a child and learning to be a parent. After he becomes a parent he becomes predominantly a parent reliving childhood."
-- Benjamin Spock
"If you raise your children to feel that they can accomplish any goal or task they decide upon, you will have succeeded as a parent and you will have given your children the greatest of all blessings."
-- Brian Tracy

Girl and boy play market while parent...

"We refused to assume - one of the central obligations of parenthood: to make ourselves the final authority on good and bad, right and wrong, and to take the consequences of what might turn out to be a lifetime battle."
-- Unknown
"Many parents are finding out that a pat on the back helps develop character - if given often enough, early enough, and low enough."
-- Unknown
"Parents must get across the idea that "I love you always, but sometimes I do not love your behavior.""
-- Amy Vanderbilt
"All children alarm their parents, if only because you are forever expecting to encounter yourself."
-- Gore Vidal
"To lose one parent may be regarded as a misfortune; to lose both looks like carelessness."
-- Oscar Wilde
"For the parents of a Little Leaguer, a baseball game is simply a nervous breakdown into innings."
-- Earl Wilson
Close view of the hands of an infant ...
You Should Also Read:
Family Quotations
Poems About Children
Poetry


Related Articles
Editor's Picks Articles
Top Ten Articles
Previous Features
Site Map





Content copyright © 2019 by Danielle Hollister. All rights reserved.
This content was written by Danielle Hollister. If you wish to use this content in any manner, you need written permission. Contact Nicole Cardillo for details.