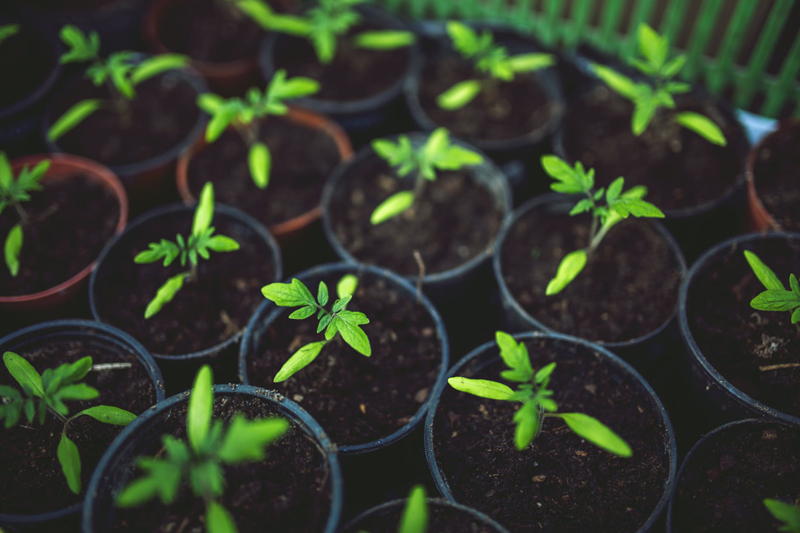 Every year, my mom and grandma would draw up a plan for their gardens. Sometimes their plans would be more time consuming and thought provoking than the planting of their actual garden. Well, at least it seemed that way for my mom, because every year she lost her little note book and had to start her garden journal all over.

In the journal they would choose which vegetables to plant, when they should plant them in the ground and the order of the vegetables as they would be planted. They also wrote down how much space they needed to leave between the rows.

If this is your first garden journal, then let me congratulate you on that decision. Now, once you have selected your plants, whether transplants or seed, go ahead and put them into the ground. As you plant, write down the date, variety, and location of where you are putting them in your garden. Along with that information, include the estimated growing time. You can find that information in the back of your seed packet, on the tag that came with your plants, or in a seed catalog.

Soil Preparation

Watch your garden and write in your journal what you had to do for soil preparation and what nutrients you added. You can even use a separate section to do this. My grandma included what the weather was like, if she planted at the right time of the moon or whether she was late or early in doing that. Nine times out of ten, her potatoes were planted on Good Friday, but sometimes it was too rainy to get out there to plant. She kept a careful recording of this, to see if it made any difference and most of the time it did make a difference.

Seeds

For seeds that you plant, write down when they began to come up, when you thinned them out, and how long it took before you were able to pick your first vegetable or fruit. You can include whether most of the seeds germinated, or if only a few came up. What the variety was and when they went to seed. I have had certain radishes that grew beautiful, but went to seed before they produced a radish beneath the ground. Sometimes it's the seed brand. That is what happened in my case. I planted the same brand two years in a row to make sure, but I had a back up row of radishes just in case. It was a good thing I had that extra row with a different brand or we would have not had radishes again that year.

Things to Include in Your Journal

By keeping records, you can tell which variety produced in a short period, or it took longer. You can also tell if the planting labels were close to being right. Along with your notes, be sure to add how the vegetables tasted. Were they sweet, good tasting, or bland? Were they juicy or dry? This information will come in handy with tomatoes if you do any canning. Some of the meatier verities are good for making things like ketchup, or spaghetti sauce. Some of the juicier ones work great for juice. And some of the in-between ones are great to put in soups, or salsas.

Keeping records is a handy way to grow a better garden each year. Also by keeping records, you can see at a glance the placements of your vegetables from the year before. It is wise to rotate your vegetables every year. By doing this, the soil won't be depleted of certain nutrients that plants need. Any bugs that laid their eggs in the soil, expecting a tasty treat to eat, won't have their food supply right there. Another problem with planting your plants in the same place is they are more susceptible to disease.

Your journal can be as detailed as you want. The more information you provide each year will give you better idea of how everything grew.


Related Articles
Editor's Picks Articles
Top Ten Articles
Previous Features
Site Map





Content copyright © 2021 by Gail Delaney. All rights reserved.
This content was written by Gail Delaney. If you wish to use this content in any manner, you need written permission. Contact Gail Delaney for details.