Ninja Turtles are not Pet Turtles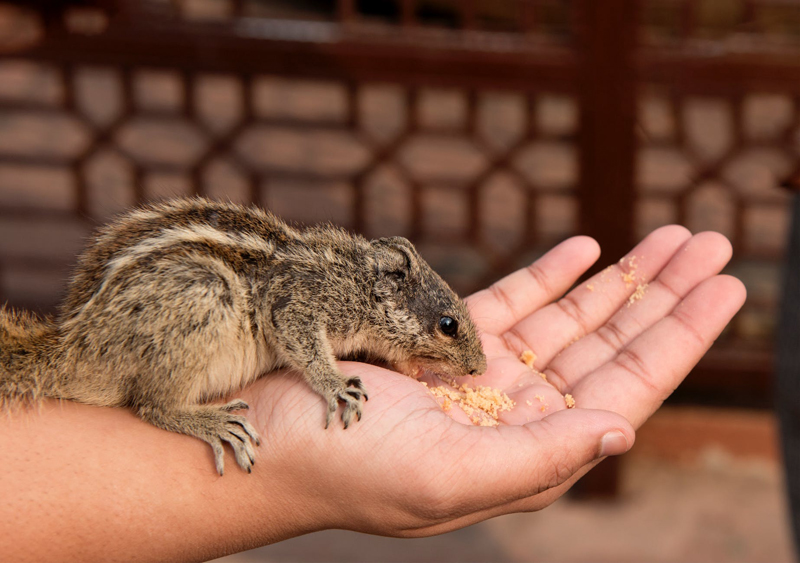 Diana Geiger Exotic Pets Editor
on
The Teenage Mutant Ninja Turtles or Ninja Turtles was the catalyst that brought about one of the most horrifying exploitations of exotic pets brought about by humans; not including poaching or the destruction of habitat.
The cute little characters, the Ninja Turtles, first appeared in comic strips then extended on to cartoons, movies, and ultimately toys.
The Ninja turtle fad brought about a huge popularity of small turtles as exotic pets, primarily red-eared sliders. The pet owners were children; unsupervised children.
Soon kids found out that turtles didn't like pizza
as the Ninja Turtles did; they didn't have super powers, and were terrible at martial arts. They just didn't do anything like the Ninja Turtles did.
If you know how to properly care for turtles, many can live to 100 years. Thousands of these little turtles bought during the Ninja Turtle fad were undernourished; the children didn't have a clue how to take care of the turtles, and most of the time the children were not supervised while handling the turtles.
The estimated death rate of these pet turtles was 90%. The tiny turtles even had their shells cracked because the kids tried to teach them martial arts.
All children with pets must be supervised. Both parents and children need to know everything possible about an animal before they even consider buying one as a pet.
My very first experience with an exotic pet was when I was three years old. I had a tiny red-eared slider in a little plastic bowl with a plastic palm tree. My folks were good people, and they did supervise me when I had the turtle out of his torture chamber. However, like many people, they had no idea how to take care of exotic pets.
Some turtles are omnivores and some are carnivores. Some live in the water and occasionally come out on land. Some live on land and occasionally go in the water.
All turtles and tortoises are chelonians. Tortoises are strictly land based and cannot swim, however, they will wade in shallow water to drink, but will not go over their heads in the water.
Turtles can be aquatic and only come out of the water rarely. Semi aquatic turtles will come out of the water to forage and bask.
Semi land turtles live on land, however, will occasionally take a dip in the water.
Land based turtles only leave land to drink, bathe, or to escape an enemy.
Turtles may bite though they usually are not aggressive but, they may mistake a finger for a piece of food. It is difficult to get a turtle to release a bite. Don't pull your finger back, and you will have a natural reaction to do so. If you do pull your finger back it will frighten the turtle and he will withdraw into his shell; consequently, causing a whole lot more pain. Try to relax, hold very still and the turtle will release his bite.
As we get into the care of turtles you must realize how each turtle species is different from another turtle species. Turtles (amphibians) are ectotherms just like reptiles. Meaning they cannot control their own body temperature. If you have a turtle as an exotic pet you will have to provide the necessities for the turtle to survive. In nature they would bask in the sun to warm themselves. You must provide heat for your exotic pet. Each species of turtle may bask a little differently.
We will dive head on into amphibians soon. In fact, the kids that have been contacting me would like to see turtles as the next subject in the children's series Children's Pet House. I personally feel it is a good idea to teach the children about the basics of turtles. They are a popular exotic pets for kids and we would have a much better survival rate, not just survival rate; but quality of life.
I just can't imagine the pain and suffering these little turtles endured during the Teenage Mutant Ninja Turtle phase.
My Reptile, Amphibian, and Insect Shop
Turtles and Tortoises (Complete Pet Owner's Manual)
Tortoises and Box Turtles Complete Owner's Manual


Scroll down a litter further and sign up for the exotic pet's newsletter. Your email is 100% safe, I never even see it. You will receive a newsletter twice a week. Once in a great while an emergency newsletter may go out, but this would be only for a big illness outbreak or other emergency. Subscribe so you will know when new content comes out!

If you have a comment about this article, if you have a question, or just want to say hello, stop by the Exotic Pet Forum! Comment Here

Feel FREE to Contact me anytime. You can reach me via my bio page. Click on my name.

Contact Diana
My Exotic Pet Shop

This site needs an editor - click to learn more!

You Should Also Read:
Complete Exotic Pet Index
Ferrets: A Complete Guide EBook 2.50
Exotic Pet Shopping (New Christmas stuff)




Related Articles
Editor's Picks Articles
Top Ten Articles
Previous Features
Site Map





Content copyright © 2022 by Diana Geiger. All rights reserved.
This content was written by Diana Geiger. If you wish to use this content in any manner, you need written permission. Contact BellaOnline Administration for details.