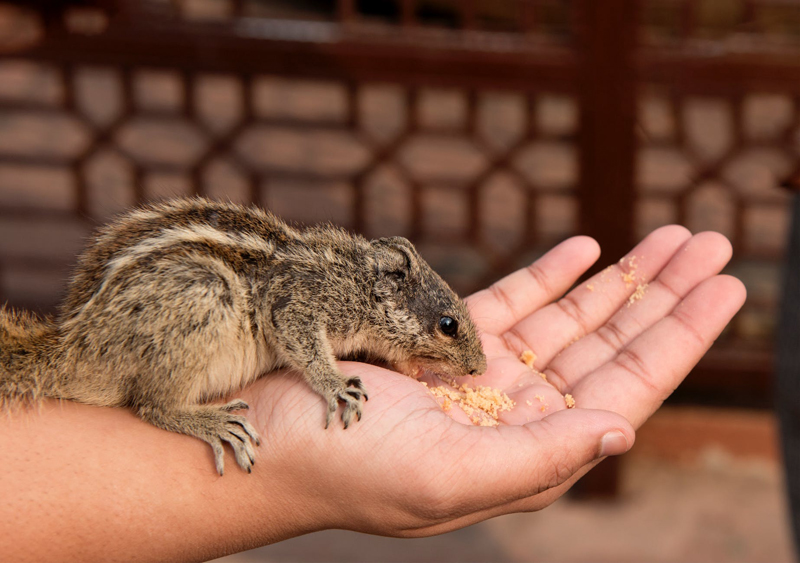 Diana Geiger Exotic Pets Editor
on
When it comes to exotic pets there is such a wide range of animals; there are animals from all over the world. Something drives us to possess, to want authority over these animals. Is it our need for unconditional love? Or is it something mysterious or of a divine nature?
A new pet owner may be faced with the dilemma, I want a particular animal, and I know I need a book to learn to care for the animal. I have read the book but am a little bit confused about what else I
really need!
If it is a caged animal you already know you need a cage. Sometimes it may be a bit iffy if the pet you want is a caged animal or not. Some people cage some animals and not others. Some people may think it is ok to cage a skunk. This is one animal you never cage.
Here are the requirements for each individual species of animal. If you are confused or have a question contact me!
Scroll down and email Diana
If I am on the computer and I hear the email come in I will answer you right now. As many of you know I am completely disabled and I do spend a great deal of time on the computer. If I am out of town I try to remember to leave a message via the auto response on email. I also will leave a forum message.
Needs for individual species ferrets, skunks, rodents, reptiles etcetera – EACH species within a species will have its own page or pages. Example rodents –mice, hamster, rat, and guinea pig….etcetera. Each species will be indexed from the primary exotic pet shopping page (the page you are on now).
Here are the resources to help you care for your exotic pet.
Amazon has a 24-hour cookie. So, if you follow my link today, and then decide to think about the purchase the link will expire in 24 hours. By all means think about your purchase but please go back through my shop so that I get credit.
Ferret
What do I need for my pet ferret.
Rabbit
pet rabbit supplies
Rodents
pet rodent supplies
This is the breakdown menu for all rodents, safe supplies for your rats, mice, gerbils, hamsters, and many others.
Reptile, Amphibian, and Insect Shop
Supplies for the Ectotherm
Here is where you will find the menu for your pet snakes, pet gecko, pet stick insect, pet praying mantis, and a huge variety of other ectotherms.
Housing for Reptile, Amphibians and Insects
Housing Reptile, Amphibians and Insects
Screen reptile habitat cages, terrariums, atriums, and other cages.
Bird Shopping
Bird

Supplies - Large Parrots
Parrot

Cages - and Review
Brainy

Birds Training Parrots
Book Reviews and DVD Reviews
Exotic Pet Book Reviews and Video Reviews
Product Reviews


Marshall Products - Reviews

Marshall Bi Odor Ferret Deodorizer - Review


Sanitizing and Keep your Pets Healthy

Kills Salmonella and H1N1 Swine Flu


Panasonic BL-C131A Network Camera Wireless Product Review

For safety concerns, you can keep an eye on your beloved pet. Or, if you are curious what they do when you are not around; this is the perfect little device. I love mine. We started with one to watch the ferrets; we got a second to keep track of our two-year old. They work better than a baby monitor does. It is wonderful to use the Camera to watch the birthing process as well.


Panasonic BL-C131A Network Camera Review



What would you do if you had a week long electrical failure, there are ice storms, tornados, straightline winds, and floods; review on Generators.


Review on Generators

Feel FREE to Contact me anytime. You can reach me via my bio page. Click on my name.

Contact Diana


Be one of the first to follow Exotic Pets BellaOnline on Facebook (Diana Geiger) and Twitter. Exotic Pets on Twitter

One thing that turns people off on exotic mammals as pets is the odor of their waste. This is a safe and a solution that works. Great odor control for small mammals Marshall Bi-Odor Internal Waste & Urine Deodorizer (8 fl. oz.) Bi-Odor Waste & Urine Deodorizer for Rabbits, Guinea Pigs, and Small Animals.100% natural supplement deodorizes your pet's stool, urine, and body odors. Just add to your pet's food or water daily.Recommended by top breeders and veterinarians.




Subscribe free to the exotic pets newsletter. It is quick and easy Just glance to the right or scroll a bit to the bottom and subscribe. I will only bug you once a week :) Be the first to be in the know! Your information is always private!

I am also the Bird editor if you enjoy pet birds subscribe to the Birds newsletter. Birds BellaOnline





This site needs an editor - click to learn more!

You Should Also Read:
Exotic Pet Site Map
Ferrets - A Complete Guide Paperback and Kindle
Exotic Pet Shopping (the safest for your pets)




Related Articles
Editor's Picks Articles
Top Ten Articles
Previous Features
Site Map





Content copyright © 2023 by Diana Geiger. All rights reserved.
This content was written by Diana Geiger. If you wish to use this content in any manner, you need written permission. Contact BellaOnline Administration for details.