Perks of Bahá'í Community Life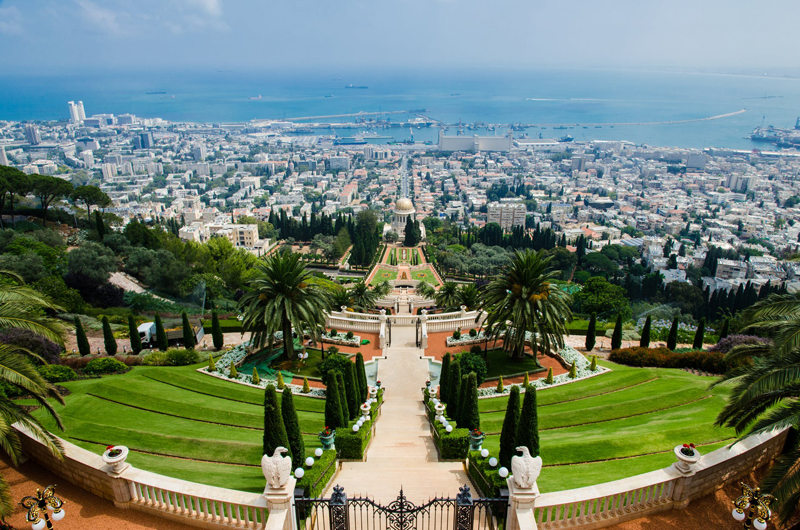 One of my favorite things about being a Bahá'í is that everywhere there are Bahá'ís who are my friends and family. No matter where in the world I have found Bahá'ís, we are bound together by common spiritual goals and beliefs that transcend language, culture, and locality.

For example, this past month my husband and I took the first extended vacation of our married lives (we never even had a honeymoon). When I told one long time friend who lives in El Salvador that we were going to New Zealand, she wrote back immediately that she had a friend living there. Thanks to the joys of email and Skype, we connected with this friend and arranged a visit.

While there, we met a dozen or more members of that local Bahá'í community, several of whom now feel like family. This experience is one I have had in many places: Mexico, Guatemala, El Salvador, Honduras, the Solomon Islands, and across the United States.

It is not so much that being Bahá'ís makes us homogenous as it is that the Teachings shape how we respond to each other and to new people. We have expectations of familiarity instead of strangeness--we expect to meet a friend and not a foe. Human beings are really much more alike than current adversarial thinking would claim, and when we have the chance and take the time to really listen to each other, it's obvious.

Breaking down those kinds of barriers is what the Bahá'ís are about, because their basic religious teaching is that mankind is one single family:
"The utterance of God is a lamp, whose light is these words: Ye are the fruits of one tree, and the leaves of one branch. Deal ye one with another with the utmost love and harmony, with friendliness and fellowship... So powerful is the light of unity that it can illuminate the whole earth." (Bahá'u'lláh, Epistle to the Son of the Wolf, p. 14)
It may be a bit of a dysfunctional family right now, but our purpose is to reunite it, one heart at a time.

Taking the time to discover and remove personal prejudices and to really see one another for who we are--the children of the same loving God--takes work. Changing patterns of behavior is scary, takes repetition, and can be very difficult to do. Such hard work can be a problem to sustain, especially when easier routes are available. Prejudice really is a labor saving device, you know! So we need a supportive group of friends to encourage us.

Bahá'u'lláh, Prophet-founder of the Bahá'í Faith, provided the community structure and guidelines for behavior and attitudes necessary for successful change. For instance:
"The fruits of the tree of man have ever been and are goodly deeds and a praiseworthy character. Withhold not these fruits...Strive, O people of God, that haply the hearts of the divers kindreds of the earth may, through the waters of your forbearance and loving-kindness, be cleansed and sanctified from animosity and hatred…" (Bahá'u'lláh, Epistle to the Son of the Wolf, p. 25)

So, when Bahá'ís meet as strangers, they assume commonality, and expect to meet with respect, acceptance and love--and people in general rise to meet those expectations. Really. One of my grandmothers warned me that I would draw to myself what I was anticipating. Even then I was a natural worrier, and she felt I should refocus my attention on all the good stuff that could happen.

Since then I have prepared for travel by expecting to find new friends instead of worrying about being treated unfairly or attacked. I think that attitude helps, because we've never had any difficulties with airline or border security, for instance. We found the workers to be sincere, helpful and even cheerful, if we treated them with respect. A smile can go along way to lightening the day for exhausted travelers and workers alike. All of us are caught in a system over which we have no control except the way we chose to respond to it.

In the nearly fifty years that I have been part of the Bahá'í Faith, the community life has been a consistent source of learning, loving and support. It is a place to practice those virtues we need to develop, as well as a good place to test how far we have progressed!



Related Articles
Editor's Picks Articles
Top Ten Articles
Previous Features
Site Map





Content copyright © 2022 by Cheryll Schuette. All rights reserved.
This content was written by Cheryll Schuette. If you wish to use this content in any manner, you need written permission. Contact Cheryll Schuette for details.