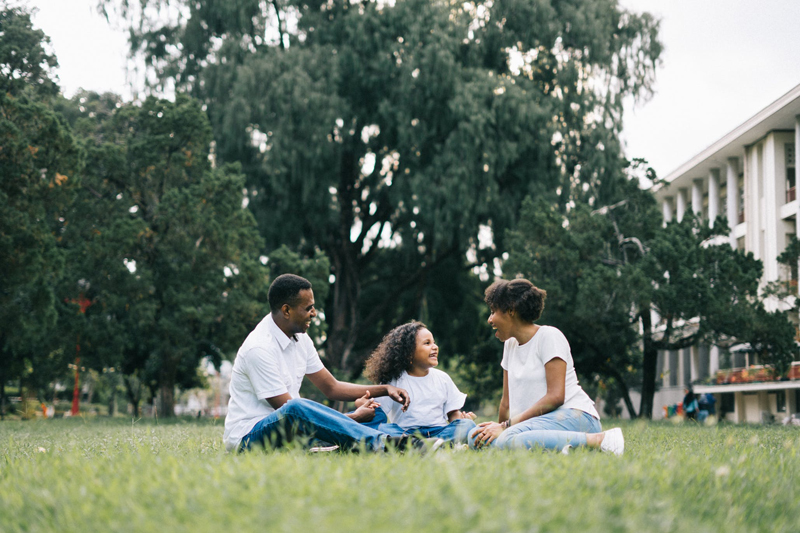 There is power in the words that we speak. Whether it is to edify or tear down; the words we speak have an impact on our lives, the lives of our families, our communities, our nation. How we choose to use our words depends upon not only what we've been taught, but also what we believe.

From the beginning, words formed the world we live in. By the words of His mouth, God created the heavens and the earth. Words brought forth light; it brought forth night; it brought forth life. Yes. There is in deed power in words. Words can bring life, or it can take life. The decision is in our mouths, and what we choose to do with the words there in.

We spend a lot of time trying to get our children to speak. Teaching them new words. Teaching them to say, Mommy and Daddy. But how many of us teach our children the words: dream, hope, aspirations, dedication, discipline, endurance...and, no.

African Americans have come a long way, and still have far to go. It is not enough for some to make it. We all must make it. From the time of our ancestors, the power of words played an integral part in our survival. We had to choose our words carefully, speaking in code, so that our plan of escape was not discovered. We taught ourselves the word of the land so that we could understand, and that our children would have a chance. Our people formed words in song to inspire and encourage, and to pass on words and messages to one another. Yes, words are powerful, and integral to our achievement.

Our freedom started with the word, No! No more slavery. No more bondage. No more death. No more separation of our families. Someone understood the power of words, and because they did, we are free. We are free to speak as we please.

With a word our collective voices have been heard. Through petitions, poems, stories, songs, sermons and speeches, our words carried the pain of our hearts, and opened the doors for change. The word, no, sparked a civil movement. No. I won't take it anymore.

Still not convinced of the power of words? One of the most powerful words to change life for African Americans, was the word, Dream. When we began to articulate what was in our hearts, it gave birth to dreams and passions. And Dr. Martin Luther King, Jr. took that powerful word, and created a powerful speech. One continued to be recited for generations and generations.

There is power in the words that we speak. There is power in the words that we teach. What are you teaching your children? What are we saying to our young, impressionable children? Are we speaking words of affirmation? Or, are they continuing to hear words of defeat? Do your words convey love, hope, life, and possibilities? Or, do your words bring death, hate, despair, and impossibilities?

If you tell a child long enough that they are no good, you will only get in return what you put in. Do not expect to get golden, delicious apples, when all you planted where sour lemons. But thank God, that even He has a word that can transform those lemons! He has a word that can make the bitter, sweet; the rough places smooth; giving beauty for ashes.

The words we speak can catapult us to a grand destiny, with greatness. Or, it can send us into deep, dark places, that we may never return from. There is power in the words that we speak, and power in the words that we speak into someone's life. Take responsibility for what comes from your mouth. Bridle your tongue, lest your speech conveys the truth, of whether you are one foolish or wise.


Related Articles
Editor's Picks Articles
Top Ten Articles
Previous Features
Site Map





Content copyright © 2023 by Ruthe McDonald. All rights reserved.
This content was written by Ruthe McDonald. If you wish to use this content in any manner, you need written permission. Contact Ruthe McDonald for details.