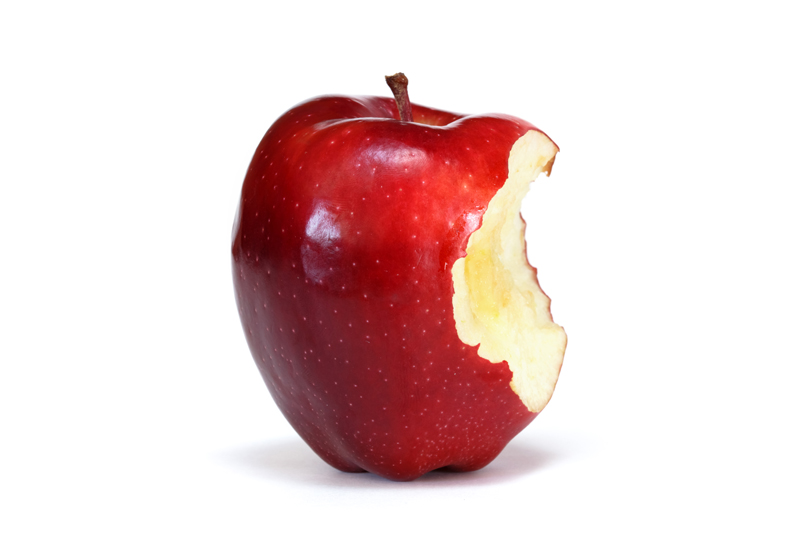 Did you know that your kitchen is a medicine cabinet full of natural remedies? The simple spices you cook with everyday have powerful healing abilities. See what healing qualities your favorite spice has, you may gain a whole new appreciation for that spice or spices.

Allspice
Great at relieving flatulence, helps with nervous exhaustion, and diarrhea. It may be applied as a compress in cases of rheumatism and neuralgia

Basil
A basil tea is good for lowering blood sugar levels and blood pressure,
relieves colds, fever, congestion, joint pain, anti-inflammatory. Externally applied to insect bites, skin infections. A Basil tea is good to use for indigestion, fevers, colds, flu, kidney and bladder troubles, headaches, cramps, nausea, vomiting, constipation and nervous conditions.

A tea made of one heaping tablespoon to one pint of water simmered for 20-minutes with 3 crushed black peppercorns per cup will be effective for most fevers.

Basil contains the trace mineral copper (organic form), needed to absorb iron.

Bay Leaf
Internally good to stimulate appetite, promote digestion, relieve colic and flatulence. Externally is good for dandruff, boosting hair growth, rheumatism, sprains, scabies, and bruises. Also externally, can be applied as a poultice on the chest with a cloth covering to relieve bronchitis and coughs. A poultice can be applied with great benefit for rheumatic and arthritic aches and pains as well as to swellings and sprains.

Black pepper
Pepper is an excellent remedy one can take at the first sign of most illnesses. Yogis consider Pepper to be one of nature's most perfect foods and useful not only to cure common illnesses but also as a preventive, taking a dose of seven peppercorns, ground, and mixed with honey each morning. The mixture of pepper and honey is useful to overcome colds and sore throats. When treating acute illnesses, it may be used three to four times a day. Useful for asthma, boils, colic, cough, diarrhea, fever, gas, hemorrhoids, indigestion, chronic rheumatism, obesity, phlegm, sinus congestion, skin diseases, sore throat, and worms.

Cardomom
Cardamom is often used to treat indigestion and gas. It warms the body and is good for diarrhea, colic and headaches. It is an important ingredient in Chai tea, an Indian spice valued for its warm, stimulating effects. To make this tea, mix one teaspoon of ginger, add seven peppercorns, a cinnamon stick, five cloves, and 15 cardamom seeds and heat in one pint of water, simmering for 10-minutes. Then add one-half cup of milk and simmer for another 10-minutes. Add a sprinkle of nutmeg and a few drops of vanilla extract. Drink one cup of the tea, sweetened with honey, twice per day or as needed for warmth.

Cilantro
Used traditionally for digestive and gastric complaints as well as for coughs, chest pains, bladder complaints, fever and headaches. Can be applied externally for rheumatism and painful joints. It improves the flavor of other medicinal preparations. Helpful in removing toxins from your body.

Cinnamon
Helpful for digestive problems especially when accompanied by gas and cramping, diarrhea, vomiting. Also used to treat colds, flu, arthritis and rheumatism. Medicinally it is used to warm the organs to treat chronic diarrhea, cramps, heart and abdominal pain.

Cloves
Internally cloves help to relieve pain, nausea, vomiting, digestive problems, and anti-fungal, antibacterial, hiccups. Cloves will kill intestinal parasites and act as an anti-microbial agent against fungi and bacteria. Externally it is good for insect bites, and rheumatism. May be chewed for toothaches.

To make an infusion, use 1 teaspoon of powdered herb per cup of boiling water, steep 10-20 minutes and drink up to 3 cups a day.

Coriander Seed
Coriander Seeds are added to hot stimulating foods to impart a balanced coolness. Steeped in tea, it is useful to relieve fevers (a small amount of black pepper may be added to stimulate its action). Use 2 teaspoons of crushed seeds in a cup of boiled water and steep for 20-minutes. Before the invention of toothpaste, coriander seeds were chewed as a breath sweetener.

Curry
A blend of ginger, turmeric, cardamom and other spices that have been shown to increase metabolism, help breathing, and reduce cholesterol.

Ginger
Good for bronchitis, colds, muscle and menstrual cramps, energy, sore throat, circulation, cough, digestion, and flu. Externally, Ginger is applied for the treatment of pain, inflammation, and stiff joints. Simmer one ounce of dried Ginger Root in two quarts of water for ten minutes. Strain and soak a cloth in the water and apply to the affected area. Keep changing the cloth to keep a constant warm temperature on the skin

Lemongrass
Can be helpful for discomfort with menstruation, vomiting, diarrhea, muscle spasms, and fever. For fevers, combine with ginger, sugar, and cinnamon. Good for children's digestive system. Externally, great for lumbago, chronic rheumatism, neuralgia, ringworm, lice, athletes foot, scabies, and sprains. Mix with pure coconut oil to apply as a liniment.

Nutmeg
A small amount of Nutmeg, about the size of a pea, can be taken once daily over a long period to relieve chronic nervous disorders and heart problems. Internally helps with diarrhea, dysentery, gastroenteritis, and vomiting, bloating, indigestion, colic. Externally it is good for eczema, rheumatic and abdominal pain.

Oregano
Helps with relieving a headache. It is often used in the treatment of colds and flu, the infusion is used in coughs and whooping cough. Use as a mouthwash for inflammations of the mouth and throat. It may also be used externally for infected cuts and wounds and may be applied as a hot fomentation to relieve painful swellings and rheumatism, as well as for colic. A lotion may be made which will soothe stings and bites. As with basil, it has been suggested that eating a lot of oregano can help repel mosquitoes. Oregano has many of the medicinal attributes of the other marjoram's, but it also contains further essential oils which make it much more antiseptic in action, both internally and externally.

Paprika
Good source of Vitamin C. Acts as antioxidant, paprika is a mild form of cayenne pepper, which serves as a carrier for other nutrients.

Parsley
Internally used as a diuretic, to relax spasms, reduce inflammation, clear toxins in the body, inhibit tumor growth, menstrual complaints, urinary tract problems, gas, dyspepsia, rheumatism, arthritis, anemia, anorexia, colic, indigestion, lactation. Externally relieves itching.

Rosemary
Commonly used as an aspirin substitute for headaches. Internally helps for improving digestion, gas, rheumatism, circulatory problems, headaches, nervous complaints, anti-fungal, antioxidant, and antibacterial. Good as a mouthwash for gums and sore throat. Externally use in baldness shampoos, increases circulation, scalp stimulation, and dandruff.

Sage
Internally it is helpful for indigestion, gas, night sweats-especially menopausal, excessive salivation, profuse perspiration, anxiety, depression. It should not be used for more than a week, but during this period, the tea may be taken up to 3 times per day. Externally helps for insect bites, throat mouth and gum infections, combats greasy oily hair and scalp and is also helpful with acne.

Thyme
A tea made with thyme is commonly used for bronchial problems such as acute bronchitis, whooping cough and laryngitis. It is also beneficial for the treatment of diarrhea, chronic gastritis, and lack of appetite.

Uses: alcoholism, headache, mucus, stomach, worms, parasites, hangover, infection, respiratory, stomach cramps. Externally, its antiseptic properties make it a useful mouthwash and cleansing wash for the skin. It will destroy fungal infections such as athlete's foot and skin parasites such as scabies, crabs and lice. For those purposes, a tincture made from 4 ounces of Thyme to a pint of alcohol is used.

Turmeric
Makes an excellent arthritis tea! Strong anti-inflammatory, blood purifier, hepatitis, inflammatory bowel diseases, bruises, colic, ulcers, hemorrhages, and yeast infections, antiseptic. It can be used internally and externally to heal wounds, relieve pains in the limbs and break up congestion.

Turmeric Arthritis Tea Recipe: 1/2 teaspoon Turmeric, 3 cardamom pods (optional), ¼ cup water. Simmer 5 to 7 minutes, then add 1 cup of milk, 2 tablespoons almond oil (cold pressed). Bring just to the boiling point (but do not boil). Add honey to taste.


This information is for informational purpose only and is not intended to replace the care or advice of a physician.

















Related Articles
Editor's Picks Articles
Top Ten Articles
Previous Features
Site Map





Content copyright © 2022 by Victoria Abreo. All rights reserved.
This content was written by Victoria Abreo. If you wish to use this content in any manner, you need written permission. Contact Victoria Abreo for details.