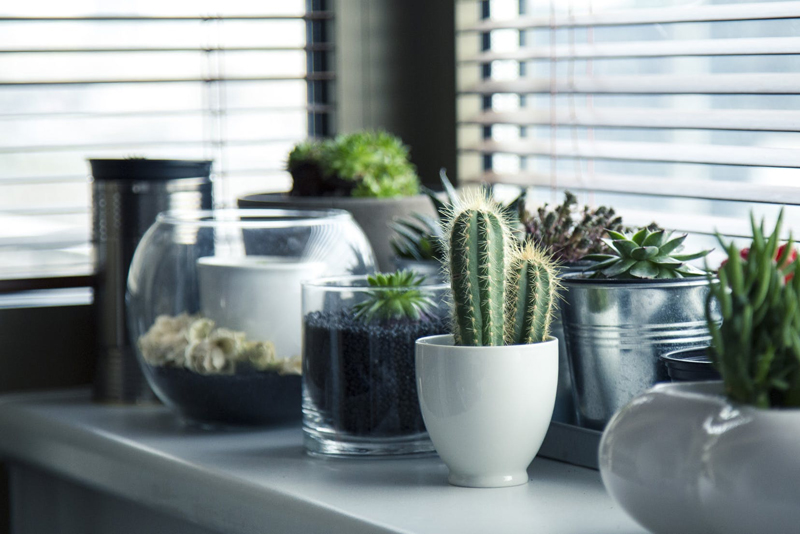 Of all the potential pests you may find on your houseplants, spider mites are the most difficult to spot. A hand lens is an invaluable tool when making a diagnosis of spider mites, especially to the untrained eye. They are tiny, usually around half a millimeter long, or less.

Since spider mites are difficult to spot, an infestation may get out of hand before you even realize they are there. When you own houseplants, always be sure to thoroughly inspect new additions before integrating them with your existing collection. It's also a good idea to isolate new plants for about a week to observe them and be sure they aren't carrying any insects.

Signs of spider mites are easier to spot than the insects themselves. The most obvious symptoms of a spider mite infestation are stippling of the leaves and webbing on the edges and undersides of the leaves. There may be a white build-up in the nooks where the plant's veins meet with the mid-rib of the leaf.

Stippling occurs when the spider mites pierce plant cells and feed on the nutrients within. The leaves may become a bronze or brownish color as cells are killed one by one. As the leaves lose their functionality, the plant will become very unthrifty. When a plant begins to lose vigor for no apparent reason, I find that spider mites are usually the cause.

When webbing or tenting has become visible on the plant, the problem has become a severe one. The mites can be observed easily on the webbing. If you have a plant infested with spider mites that are already tenting, I suggest considering how attached to it you really are. The plant will deteriorate immensely by the time you have eradicated all of the pests and that's only IF you ever get rid of them. It will take diligence and a keen eye to eliminate them all, not to mention a good deal of time.

If you spot spider mites on one of your plants, the first thing you should do is isolate that plant from the rest. Taking it straight outside is best, if the weather permits it. If not, moving it to a room away from the rest of your plants will work. Check the other plants that were near to the infested one to be sure that they don't also have mites.

Water is great for getting rid of a lot of the population. If you are able to take the plant outside and have access to a hose, spraying it with a firm jet of water will knock off a lot of the bugs. This method may not be advisable with some sensitive tropical plants if the water that comes out of your faucet is icy, especially with African Violets. Take care not to use a jet of water that is so strong as to damage the plant.

After rinsing the plant, follow up with an insecticidal soap. I have had lots of success with products containing neem, and recommend it highly. Continue this treatment weekly for three or four weeks so that you eradicate any mites you may have missed. If the plant is in reasonable health when you begin treating for spider mites, it should recover eventually. If not, maybe it's a good time to toss it out and get something fresh and new.


This site needs an editor - click to learn more!


Related Articles
Editor's Picks Articles
Top Ten Articles
Previous Features
Site Map





Content copyright © 2021 by Lisa Beth Voldeck. All rights reserved.
This content was written by Lisa Beth Voldeck. If you wish to use this content in any manner, you need written permission. Contact BellaOnline Administration for details.