5 Reasons To Take a Canada Family Cruise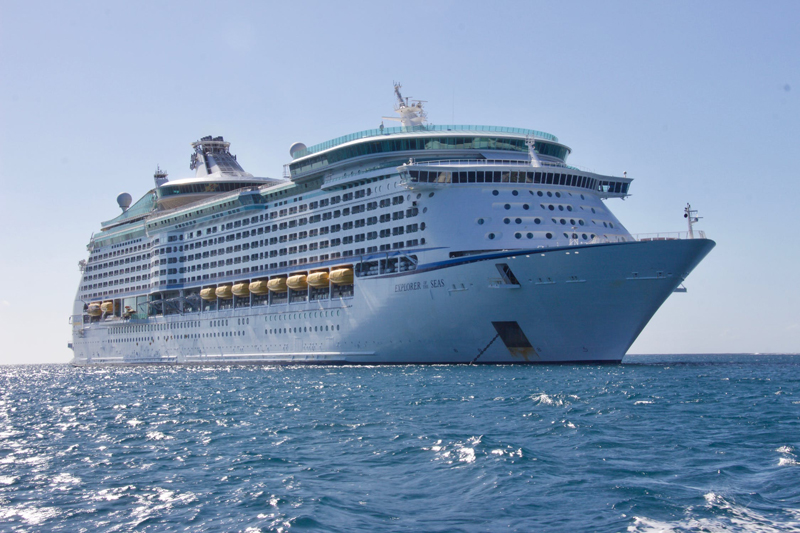 In the past, cruises from New England to Canada have been thought of as only for seniors or fall leaf-peeping aficionados, but that's definitely not the case. These cruises can offer tons of fun for families, particularly if they choose the right ship. In addition, departures from convenient home ports within easy driving distance offer substantial money-saving advantages as well.

When considering a Canadian Maritimes cruise, look for ships that are packed with activities and cater to all age groups. Carnival Cruise Lines' 3,700 passenger Carnival Glory, for example, is an excellent choice for families. The Carnival Glory sails from Boston on four- and five-night itineraries throughout the late spring and early summer, visiting such Canadian Maritimes ports as Saint John, New Brunswick and Halifax, Nova Scotia. The ship repositions to New York City later in the summer for four- to seven-night Canadian Maritimes sailings through early October. "Our Canadian Maritimes itineraries are a wonderful and unique way for families to spend quality time together," says Carnival's Joyce Oliva. "From fun morning-til-night programming for kids to lavish reviews, piano bars and luxurious spas, our ships offer something for everyone."

The Canadian Maritimes route is popular with other cruise lines as well. Two Holland America Line ships, the ms Veendam and the ms Maasdam, sail from Boston, Montreal and Quebec City from May through October. Holland America's innovative itineraries have been named "Best in Canada and New England" by Porthole Cruise Magazine readers. For vacationers who prefer to cruise on smaller ships, American Cruise Lines' 100-passenger American Star and Independence offer good options. Fall leaf-peeping season draws other cruise lines to this route, including Norwegian Cruise Line, Princess Cruises and Royal Caribbean.

Here are five reasons why a New England to Canada cruise vacation works well for families:

1. Active Adventures. Does your family enjoy ziplines, jet boat rides, biking, kayaking and other outdoor activities? The Canadian ports of Saint John and Halifax feature all this and more. For an adrenaline rush, take a jet boat ride or zipline tour over the world-famous reversing falls rapids in Saint John. Twice each day, strong tides from the Bay of Fundy push the Saint John River backwards, creating some amazing rapids. The zip line tour offers outstanding views of the falls from its six towers and five lines filled with thrills. Halifax and Saint John are both great places for families to go biking and sea kayaking. Sport fishing in both ports is excellent as well.

2. Learning and Relaxation. Halifax and Saint John cater to families with a wealth of activities. Nature and whale watching cruises are available in both Halifax and Saint John. Families can visit Halifax's Discovery Centre and the Museum of Natural History filled with fossils and artifacts. Those fascinated with history will be interested to know that three Halifax ships were involved in recovering victims of the tragedy. Halifax's Maritime Museum of the Atlantic contains Titanic artifacts. The Halifax Citadel, a restored British fort, is another popular spot for families and history lovers. Parents and kids who'd like to learn and relax at the same time can do both aboard the Silva, a classic tall ship operating out of Halifax. Kids can participate in activities with the crew and will learn about the history and skills involved in sailing.

3. Homeport Advantage. Let's face it - buying plane tickets to anywhere these days is expensive. Multiply that by four or five and your family's vacation budget can be blown even before reaching your destination. Home ports like Boston and Manhattan offer Northeast families an affordable, fun-filled cruise vacation within easy driving distance, eliminating pricey airfares and "are we there yet?" family vacation hassles. Parking is conveniently available at the port, allowing parents and kids to stroll onto the ship and immediately start their cruise vacation.

4. Awesome Kids & Teens Programs. Cruise lines know how to cater to families with programs and amenities. The Carnival Glory, for example, features four pools, a three-deck high twisting waterslide, the outdoor poolside Seaside Theatre for family entertainment, and exceptional children's and teens' program facilities. The ship's free Camp Carnival program is focused on children ages 2 to 11 and is divided into three groups: 2-5; 6-8; and 9-11. While the ship's Camp Carnival programs are included in the cruise fare, Carnival's late-night Night Owls and babysitting programs lasting from 10 p.m. to 3 a.m. are available for a small fee. Tweens and teens have their own well-designed areas on the Carnival Glory as well. Club O2 caters to older teens ages 15-17 while tweens ages 12-14 congregate at Circle C, a dedicated club-type space devoted to this age group. Royal Caribbean, Holland America and Princess offer excellent kids and teens programs as well.

5. Innovative Shore Excursions. Exciting onshore tours and activities add to the fun of a family cruise. New England and Canadian Maritimes ports cater to families with activities, events, and unique attractions. For instance, kids and families who love Thomas The Tank Engine can enjoy a 25-minute train ride on a full-size replica of this crowd-pleasing favorite in Saint John, New Brunswick. The excursion includes a number of Thomas & Friends-themed activities as well as a full-day pass on The Big Pink Sightseeing Hop On Hop Off Tour's double-decker buses. This Thomas The Tank Engine tour is exclusively available on two of the Carnival Glory's August sailing dates, but The Big Pink Sightseeing Hop On Hop Off Tour is offered in Saint John from May through October.




Related Articles
Editor's Picks Articles
Top Ten Articles
Previous Features
Site Map





Content copyright © 2019 by Nancy Schretter. All rights reserved.
This content was written by Nancy Schretter. If you wish to use this content in any manner, you need written permission. Contact Nancy Schretter for details.