Art Collectors - Show Us the Money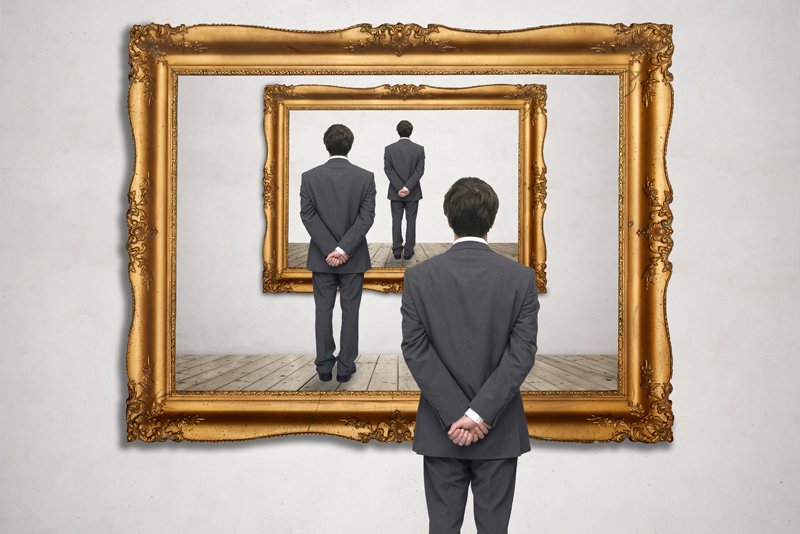 In the financial/art world, yesterday's millionaires are today's billionaires. I'll discuss international art collectors, the artists that take us to a space where art and science coexist, and share my dream list.

It was 1982, and in Forbes magazine's first "Forbes Four Hundred" (a list of the richest people in America) there were only 13 billionaires (the remainder millionaires).
Yet, in 2015, all of the wealthy on the list were billionaires.

If you wondered who can afford great works of art – you guessed it – only the billionaires.
Show us the money!

Monet's avocado green "Water Lily Pad" (1919) sold for $80.5 million in 2008. Monet's "Water Lilies" series consisted of 259 paintings, beginning in 1899. Most of his later paintings were left unfinished and so that is probably the reason why such a high price was paid for a finished, signed work by Monet.

Another case in point, let's look at Van Gogh's "The Allee of Alyscamp" (1888), which sold at Sotheby's Impressionist and Modern Art sale in 2015 for $66.3 to a private collector from Asia.

In regard to worldwide art sales, the US leads the world in buying fine art – China follows with a 24% market share of $65.9 billion.
(Statistics quoted from a 2013 study by the European Fine Art Foundation).

In today's China, the younger generation has better access to the Internet and the ways of "Westerners." They do not limit themselves to collecting Chinese art, but they are better educated in Western art and desire to build international art collections (in all mediums).

Not surprisingly, the Chinese are fascinated by the Caucasians of the Western Hemisphere so much so, that they wish to "copy" our fashions and customs (as well as our copyrighted products).

What better way to explain how science and art coexist but in the work of Leonardo da Vinci.
I recently visited the MFA, Boston and saw Leonardo's "Codex on the Flight of Birds" (1505). These drawings are a work of art and his vision of inventing a flying machine is - as we all know - genius.

Microsoft founder Bill Gates is ranked #1 on "Forbes Four Hundred" with a net worth of $81 billion (give or take a few bucks). Bravo to the Bill and Melinda Gates Foundation, which donates large sums of money to improve social change around the globe.

In 1994 Bill Gates purchased Leonardo da Vinci's notebook: "Codex Leicester" for $30.8 million.

In 2003, the Eli & Edythe L. Broad Institute of Harvard and MIT (AKA the "Broad") was founded. It is the leading genomic medicine institute which has created "interactions between artists and scientists…that possesses the potential to inspire both science and art."

In 2015 there were three artists-in-residence. One of the artists, German born Bernd Haussmann, living in the US, describes his work as "environmental art."

Haussmann states,
"All my work is about beginnings. In my experience art can be a helpful 'tool' to explore existential questions in a completely non-scientific way."
I particularly like his "Silver Paintings" of mixed media on wood.

As for my wish list, if the price of a painting or sculpture didn't matter?

I hesitate, because I think if I owned great works of art, I would want to lend them to museums to share with art connoisseurs as well as those who are only beginning to appreciate fine art.

Short lists of some of the art I most admire are by: Van Gogh, Durer, Ingres, Leonardo da Vinci, Renoir.
I find delight in: Van Gogh's "The Sower" (1888), Durer's woodcut prints, Ingres' "Odalisque in Grisaille" (1824-34), Leonardo's "Virgin of the Rocks" (1491-1508), and Renoir's "A Young Girl with Daisies" (1889).

And like so many other art lovers - when I see these works in a museum setting - I feel as though I'm visiting old friends.

You can own artwork of Monet's "Water Lilies," available here from Amazon.com.



Related Articles
Editor's Picks Articles
Top Ten Articles
Previous Features
Site Map





Content copyright © 2022 by Camille Gizzarelli. All rights reserved.
This content was written by Camille Gizzarelli. If you wish to use this content in any manner, you need written permission. Contact Camille Gizzarelli for details.