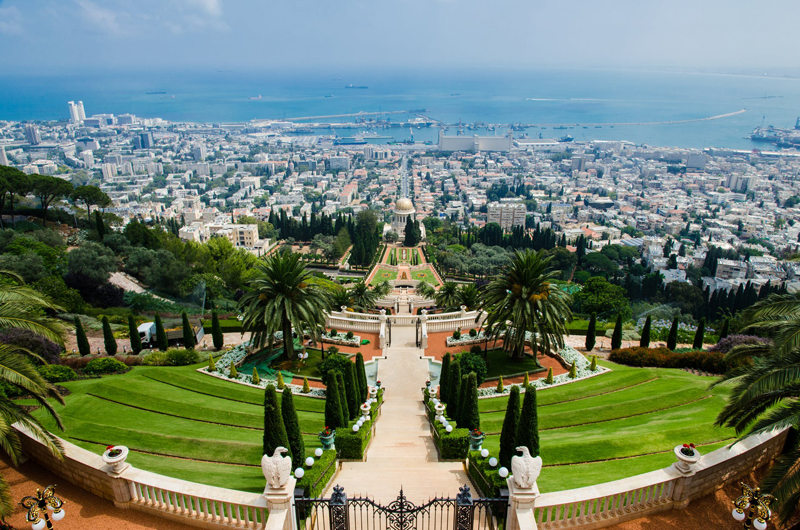 This is a little coping mechanism that I stumbled upon years ago. There is so much wisdom in the world, so many supportive people and so much commentary that can help us over the rough spots in life – and I can never remember any of when I need it!

Since I often find quotes that inspire me while I'm (usually) looking for something else, I started recording them in a little blank book so they'll all be in one place easy to find again whenever I'm feeling sad or inadequate.

Herewith are a few of my favorite quotes and couple of prayers:

"Thou who art neath the shelter of God, art under the shadow of the Tree of His Covenant, why sorrow and repine? Rest thou assured and feel confident. Observe the written commandments of thy Lord with joy and peace, with earnestness and sincerity; and be thou the well-wisher of thy country and thy government. His grace shall assist you at all times, His blessings shall be bestowed upon thee, and thy heart's desire shall be realized." -- Selected Writings of 'Abdu'l-Bahá, p.309

"Know thou that the Kingdom [of god] is the real world, and this nether place is only its shadow stretching out. A shadow hath no life of its own; its existence is only a fantasy, and nothing more; it is but images reflected in water, and seeming as pictures to the eye." Selected Writings of 'Abdu'l-Bahá, p. 178

"Take heed lest the deeds wrought by the embodiments of idle fancy sadden you or the acts committed by every wayward oppressor grieve you." -- Tablets of Bahá'u'lláh, p. 247

"…under no circumstances should we assume any attitude except that of gentleness and humility." -- 'Abdu'l-Bahá. Gentleness implies courtesy, forebearance, patience and consideration.

"Avoid using the gratitude of others as a means of propping up a wounded self-image." -- Dr. Dean Ornish, Love & Survival (That whole book is about the emotional and spiritual aspects of health and healing, which nobody wanted to hear about when he was writing his books on reversing heart disease.) So, to help avoid the exhaustion that comes from not heeding his advice, I adopted this little mantra to remind me: "I love and feel loved. I do this work as an expression of love and service. I am loved for who I am, not for what I do, or for what I have."

"…make a beginning, and all will come right." -- Vignettes from the Life of 'Abdu'l-Bahá p. 122

Alma Powell's five fingers of prayer (General Colin Powell's wife):
1st: thumb = praise of God. Begin by praising
2nd: index finger = give thanks to God
3rd: longest finger & most important = forgiveness. Ask for forgiveness for others and myself. Forgive them and remember to forgive myself.
4th: ring finger = prayer requests for others
5th: pinkie = prayer request for me. Small but significant: ask for God's help.

"I adjure Thee by Thy might, O my God! Let no harm beset me in times of tests, and in moments of heedlessness guide my steps aright through Thine inspiration. Thou art God, potent art Thou to do what Thou desirest. No one can withstand Thy Will or thwart Thy Purpose." -- The Báb, Bahá'í Prayers, p. 29

"Warning! You think about 60,000 thoughts a day. It's up to you to make sure that you don't use up 59,999 of them with negative, cynical thinking. So next time, before you start to think something negative, just think about that... and this: Your brain has 100 billion cells -- and each of these little babies is connected to at least 20,000 other cells. The variety of potential combinations of all these is more multitudinous than the number of molecules existing in the entire universe! So, if you have that many different combinations of brain cells to choose from, why not try a new combo today?" -- Karen Salmansohn, How to Be happy, Dammit: a Cynic's Guide to Spiritual Happiness, pp. 2-3

"I would ask you to remember only this one thing," said Badger. "The stories people tell have a way of taking care of them. If stories come to you, care for them. And learn to give them away where they are needed. Sometimes a person needs a story more than food to stay alive." -- Barry Lopez, quoted in The Placebo Response

"This year my mom and I are both wearing purple for Thanksgiving. I'm thankful for things like safety during terrorism, for food and material things like that, and for the people in the circle of my life, like my mom and Sandy, the Moxes upstairs, and you. For things that God has given us, just because we are loved. Purple. Gentle breezes. Crickets. Shooting stars. Laughter. Feathers. I'm thankful that these things are, so while we are, we can have gifts every day if we just open our hearts and spirits to them." -- Words of wisdom from a dying 11-year-old, quoted in Oprah Magazine, February 2006, p. 241





Related Articles
Editor's Picks Articles
Top Ten Articles
Previous Features
Site Map





Content copyright © 2023 by Cheryll Schuette. All rights reserved.
This content was written by Cheryll Schuette. If you wish to use this content in any manner, you need written permission. Contact Cheryll Schuette for details.