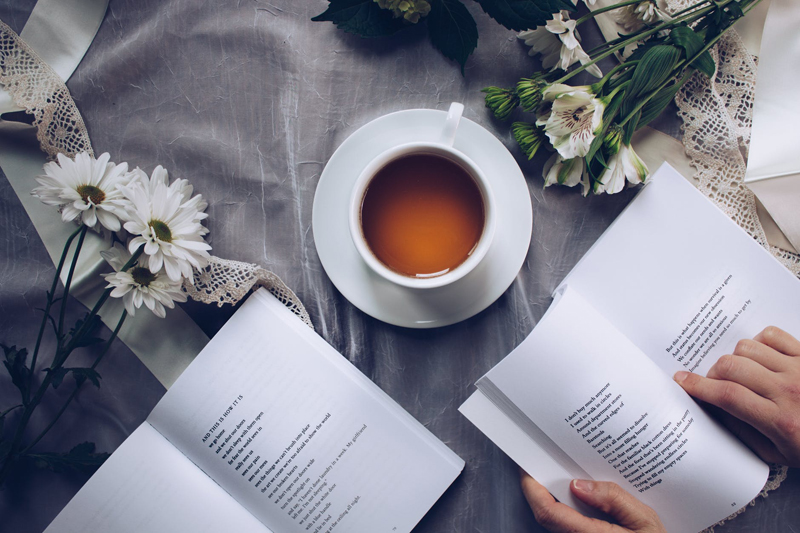 In poetry, as in prose, we must always ask the question Why? Why did the poet write this poem? Why would the reader want to read it? A good poem has a satisfactory answer to these questions.

The Poet's Why
One of the most common questions asked about any poem (or any piece of writing, for that matter) is "What is it about?" This leads us to the creator, and to that deeper questions of why. Writing is not easy, even for talented writers. No quality piece was ever quick and simple, or fully written and finished on the first try. None. Writing, and poetry especially, takes time and patience, writing and re-writing, editing and re-editing, planning, outlining, studying, and writing even more. It's an involved, time- and self-consuming process. Why, then, would someone do this? Why would a poet spend hours agonizing over a handful of words and their placement on the page? Poems, like all art, have purpose; they are created for a reason. Some carry messages. Others tell a story. Some are meant to entertain or amuse. Others wish to share an element of the human condition, to which we can all relate. These, and many more, are the whys of the poets.

As a poet, ask yourself why you write. Why did you write you latest poem? Why are you writing that one right now? If the answer doesn't come immediately, dig deeper. Do as the famous poet Rainer Maria Rilke suggests in Letters to a Young Poet and explore that urge- where it comes from, what it wants. Understanding the reason why you write will lead to stronger, more powerful poetry.


The Reader's Why
Poetry, however, is not just about the poet. Audience is essential for a poem's success. Therefore, the poet must ask why will the reader want to read this poem? Note that the word "audience" doesn't necessarily mean a crowd of strangers staring up at you during a poetry reading, or faceless numbers that peruse your words from the shelves or the internet. The audience of a poem is whoever the poem is intended for. Some poems are so personal that they remain tucked within private journals and hidden away for years, even lifetimes. That's fine. The audience, in that case, is simply the poet. The why could include any number of reasons- preserving a memory, expressing deep personal emotions, therapeutic writing, etc. Other poems are written with specific people in mind, or for certain occasions. A poem written by an eight-year-old girl to her mother may not wow the national critics, but her mother will cherish it forever.

The importance of the why for the reader comes most prominently into play in professional poetry- that is to say, published poetry. With so many talented poets (past and present), and shelves overflowing with poetry books, readers can certainly afford to be selective. A poem with no purpose (and no why) is boring, and will feel like a waste of time. Readers are busy people with jobs and lives of their own. Nobody likes their time wasted. Just one pointless poem is enough to send a book back to the shelf forever, collecting dust, woefully neglected. Poets- be assured that readers will ask themselves why while they're reading, and they want a satisfactory answer when they're done.


Fortunately for everyone involved, the poet's why and the reader's why are both connected and mutually beneficial. A listless poet leads to a purposeless poem, which leads to a bored reader. However, if a poet truly understands and uses her why, the poem becomes a meaningful work of art, and the reader begs for more. The why question is useful not only in writing poetry, but in understanding and recognizing poetry of quality. Thus, poets must understand their own, personal why. As Rilke writes in Letters: "Go into yourself. Find out the reason that commands you to write; see whether it has spread its roots into the very depths of your heart." Then, write.
You Should Also Read:
Letters to a Young Poet by Rainer Maria Rilke


Related Articles
Editor's Picks Articles
Top Ten Articles
Previous Features
Site Map





Content copyright © 2022 by Jessica Smith. All rights reserved.
This content was written by Jessica Smith. If you wish to use this content in any manner, you need written permission. Contact Karena Andrusyshyn for details.