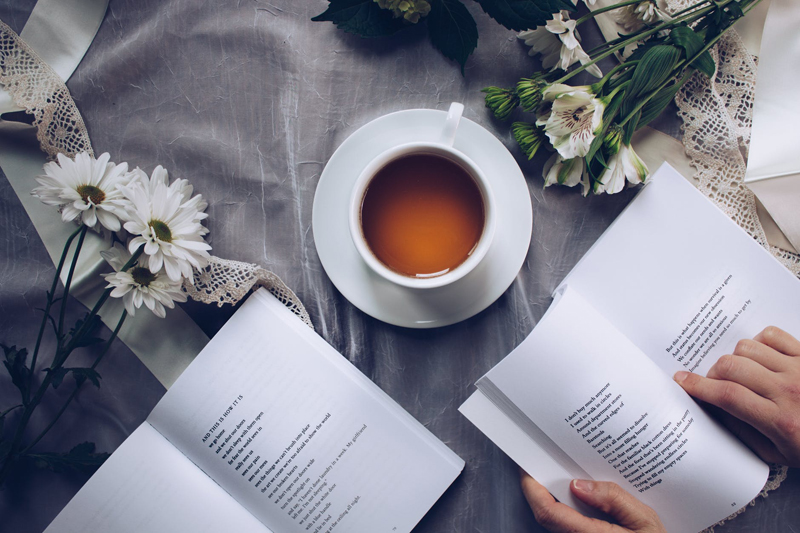 Just as poetry isn't restricted to the planet Earth, lovers of science fiction needn't restrict themselves merely to prose. Though a smaller and lesser praised genre within the poetry world, science fiction is ever-expanding and making its mark, clamoring to be noticed.

One of the most famous science fiction poems comes from Robert A. Heinlein, author of Stranger in a Strange Land, Starship Troopers and other such novels. He was a prolific short story writer as well, and it's in one of his shorts that the poem appears. Heinlein created a character- "Noisy" Rhysling- the future's version of a wandering hobo or jack-of-all-trades, who travels the galaxy from corner to corner singing songs. His most famous song is "The Green Hills of Earth" (also the name of the short story).

"The Green Hills of Earth" sings the praises of the original planet, Earth, over all the other planets. In the poem, Earth is "lovely", "cool" and "green," while Venus is "tainted", "foul", and "crawling with unclean death". Even the moon is considered "harsh", and Titan (Saturn's moon) too "frozen". The song goes on to describe mankind's ascent to the stars ("up leaps a race of Earthmen") and its success in spreading to all corners of the universe ("We've tried each spinning space mote / and reckoned its true worth"). Yet despite this, mankind cannot forget its origins, and though far-flung throughout the galaxy, still yearns to return to "the globe that gave us birth".

The story introduces Rhysling- The Blind Singer of the Spaceways. In his youth, Rhysling traveled as a spaceman throughout the galaxy, witnessing its wonders, from natural to man- and alien-made. Blinded in an accident, Rhysling ceased working and took to hitchhiking, entertaining everyone with songs based on his experiences. The story begins with Rhysling, now past his youth and well entrenched in his 'wandering minstrel' fame, boarding a spaceship headed back to Earth. Conflict, of course, arises, and the song figures prominently in the end.

Though Heinlein may not have written all the verses now considered part of "The Green Hills of Earth", he most certainly penned the last stanza, which reads rather poignantly:

We pray for one last landing
On the globe that gave us birth;
Let us rest our eyes on the fleecy skies
And the cool, green hills of Earth.

Both the song and character are alluded to in some of Heinlein's other works. In fact, Heinlein attributed quite a few songs to Rhysling, including "The Grand Canal", which describes the canals and other artifacts supposedly left behind by an ancient Martian race. Most of the other songs of Rhysling were never written, including the intriguingly titled "Keep Your Pants On, Skipper", "Since the Pusher Met My Cousin", and "A Space-Suit Built for Two".








You Should Also Read:
The Green Hills of Earth
Maroon blog (sci fi poetry)


Related Articles
Editor's Picks Articles
Top Ten Articles
Previous Features
Site Map





Content copyright © 2022 by Jessica Smith. All rights reserved.
This content was written by Jessica Smith. If you wish to use this content in any manner, you need written permission. Contact Karena Andrusyshyn for details.