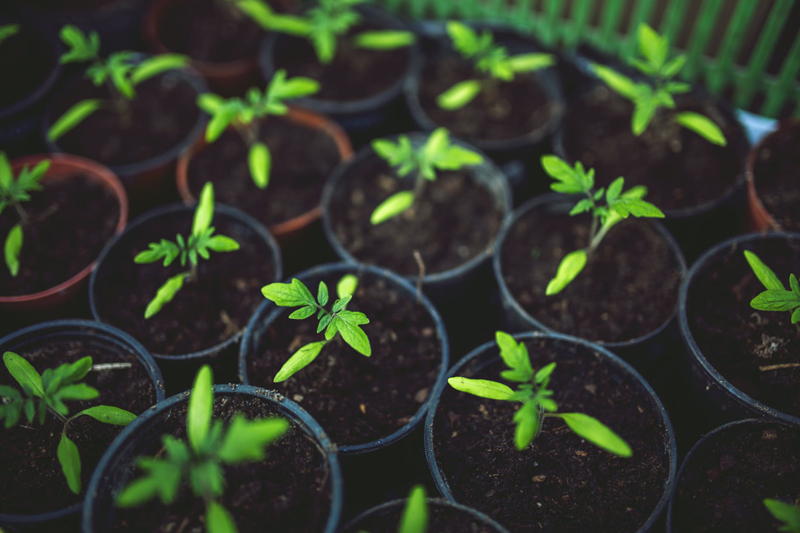 If you were lucky enough to receive a bouquet of fresh cut flowers or a flower arrangement for Valentines Day, here are some tips to keep them alive and looking beautiful for as long as possible. These tips will also work on flowers you pick from your own garden!

For cut flowers, use a pair of very sharp scissors or shears to cut the stems at an angle under running water. (If you're taking them from your own garden, do so in the early morning or evening to insure the stems have the most sugar and water stored in them as possible, and place in a bucket of warm water as you go). You'll want to make sure you cut them to fit in your vase. If you are using a vase of your own, make sure it is as clean as possible. Fill the vase with warm water (if you use a water softener, you'll need to use bottled water-bring it to room temperature first) and add the packet of plant food that came with the bouquet. If it didn't come with one, don't bother with any home remedies such as adding lemon lime soda, an aspirin tablet or a penny. They don't work. Before adding your flowers, strip off any leaves below the water line. If you leave them they will just rot, causing the flowers to die more quickly, making the water cloudy, and adding a very unpleasant odor. Once you've arranged your flowers, make sure to change the water regularly (re-cut the stems each time you do) and keep them away from high heat, direct sunlight, and drafts. Here's a tip…if you have roses and they open fully within a day or so, it's too hot!

For centerpieces or arrangements, mist daily and make sure the foam block they are arranged in is kept moist. If your centerpiece includes candles, be very careful not to let them burn too low. At best it could scorch your flowers, at worst, it could start a fire. You'll also want to be sure to keep any arrangement with colorful berries in it out of reach of curious tots and pets! Remove any dead or dying blooms as soon as you spot them- they give off ethylene gas, which will shorten the life of the remaining ones.

Follow these tips and you can expect to enjoy your flowers for at least a week and quite possibly longer!

Have questions or comments? Want to share your favorite flowers for arranging? Stop by the Gardening forum and let us know!



Related Articles
Editor's Picks Articles
Top Ten Articles
Previous Features
Site Map





Content copyright © 2021 by Sue Walsh. All rights reserved.
This content was written by Sue Walsh. If you wish to use this content in any manner, you need written permission. Contact Gail Delaney for details.