Off-Camera Flash Photography Mistakes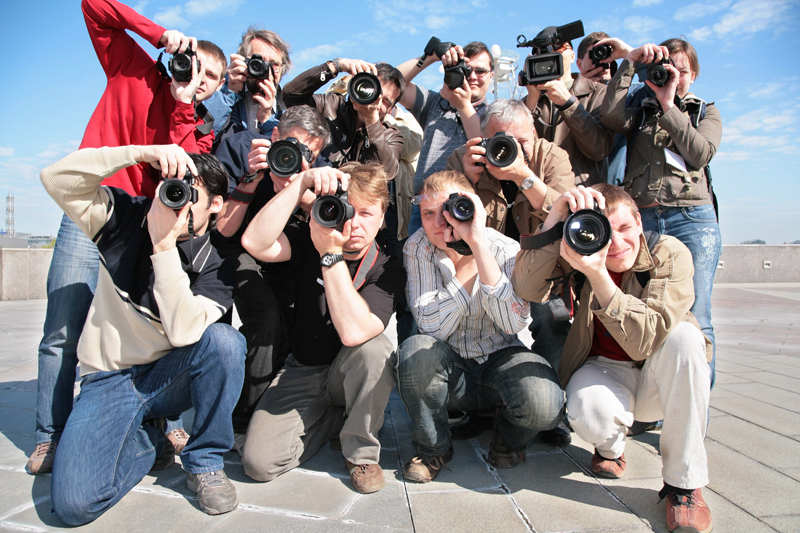 If you have never used any other type of flash, other than the one on top of your compact camera, the idea of flash photography may not appeal to you. But 'off camera flash' is a great tool when you have the knowledge of how to use it.

Flash opens up a world of opportunity for your photography and also solves a lot of common photography problems at the same time. Flash is great used on a bright sunny day to fill in those shadows under the eyes from overhead sun, or to brighten up a face that is facing away from the light, which would otherwise be in shadow.

Flash photography can look great when used properly or it can ruin a photo when it's too harsh. The main reason why so many photographers are reluctant to try out flash photography is because it all seems so complicated and easy to get wrong. All you need to do is practice with flash and it will soon be something you use creatively without fear.

Here are some common off-camera flash photography mistakes:


Keeping Your Off-Camera Flash On The Camera

One of the best reasons to get an off-camera flash (and something that the name suggests) is that it can be used off-camera. The main reason why cameras that have flash built into the camera can give a hard unflattering look in photos is because the flash is directly flashing the face. This makes the face look flat and gives the skin a pale unflattering look. Most modern flash units are capable of receiving a signal from an infrared or radio remote which is placed on to the hotshoe of your camera and therefore can be used wireless. If these are too expensive for you, then a inexpensive flash cable can be used with one end attaching to the camera and one to the flash unit. These cables usually allow you to keep the flash about a metre or so away from the camera. So with this in mind, unless there is a good reason for having your flash mounted on the top of your camera (you are bouncing the light off a white ceiling or have a light modifier softening the light etc.) keep the flash Off- the camera.


Assuming Flash Is Limitless

If you have ever been to a concert and taken a photo using flash and been disappointed with the results, then you will have already learnt that flash is not limitless. Even though an off-camera flash unit is larger than a fixed flash, it still has a limit to its range. The limit of your flash is determined by the guide number. You can usually find out the guide number of your flash unit by searching for that in the product manual. The higher the guide number the more powerful your flash will be. The guide number calculation is always assuming a camera ISO setting of 100.
Say you want to use an aperture of 4 for a portrait photo. To get the correct distance from your subject you take the guide number and divide it by 4. This gives you 24.5. This means that you need to stand 24.5 feet away from your subject when using an ISO of 100 to get the correct output of flash for your subject. You can also do the calculation the other way round. Guide number/24.5 feet = 4. One thing to be aware of is that as well as the guide number being based on an ISO of 100 the manufacturer will also specify a flash zoom setting. This is quite a big subject so I won't digress. What I would suggest though is that you do your own tests with your flash in the conditions that you will normally be shooting in.


Not Balancing The Flash Colour For Mixed Light Photography

Off-Camera flash is colour-balanced for daylight. So if you are shooting in midday sun you will be fine. So what happens if you are shooting indoors and using flash? Don't be fooled into thinking that by changing the white balance on your camera you will change the white balance on the flash. A correctly set camera white balance will make sure that the background of your photo looks correct, but to change the colour of the subject (whatever your flash is illuminating) you need to alter the colour of your flash. To change the colour of your flash you first need to know what type of lighting is being used. Once you know this you can use a flash gel to match the light coming from your flash, to the colour temperature of the ambient light in the place you are shooting. The point here is to match the two light sources. Let's say that the lights are incandescent in the room you are shooting in. Incandescent light has an orange cast to it and flash has a blue cast. So to match the flash to the incandescent lighting you would use an orange gel over your flash. This gel is usually called CTO, which stands forcolour to orange. A gel is just a translucent piece of plastic that has a colour added to it.


Using Flash In the Opposite direction To The Sun

This one is an easy mistake to fix whilst still shooting but something that can ruin otherwise good flash photography. If you are shooting outdoors in bright sunlight that is to one side of your subject and using flash too, then remember not to place the flash in the opposite direction to the sun. The last thing you want is to have a shadow to one side of your subject cast by the sun and another shadow on the opposing side cast by the flash.

The only thing left to do now is practice. So get out your flash and go conquer the light.

Enjoy your creativity!

You Should Also Read:
Off-Camera Flash Jargon Explained


Related Articles
Editor's Picks Articles
Top Ten Articles
Previous Features
Site Map





Content copyright © 2022 by Ewa Sapinska. All rights reserved.
This content was written by Ewa Sapinska. If you wish to use this content in any manner, you need written permission. Contact Ewa Sapinska for details.