The Bluebonnets of Washington County Texas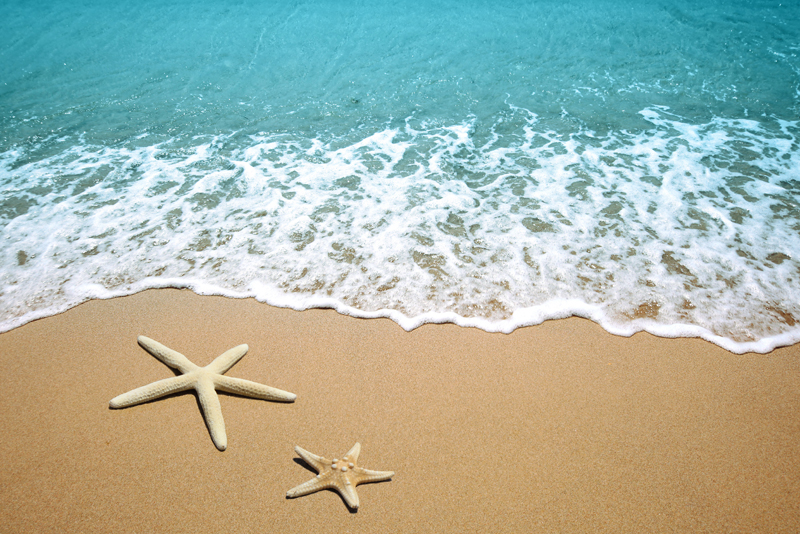 It's the state flower of Texas, the famous Texas bluebonnet, Lupinus texinsis. Each spring about mid March through May, East Texas becomes a wildflower lovers dream come true. Roadsides, fields, pastures, and yards transform into a beautiful floral carpet only Mother Nature could weave.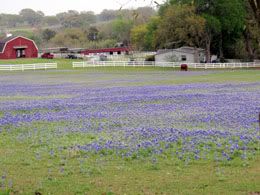 Lovely little towns such as Brenham, Chappell Hill, Independence, Bellville, and Burton, in Washington County, become the backdrop for a spectacular show of flower power.
Washington County, located mid way between Austin and Houston, on U.S. 290, is known as "The Birthplace of Texas." The original town of Washington, located not far from the banks of the Brazos River, once held the title of state capital.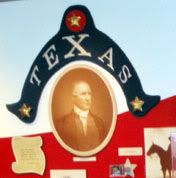 It was here on March 2nd, 1836, that Sam Houston, along with fifty-nine other Texans, drafted and signed, the Declaration of Independence from Mexico, creating the Republic of Texas.
There's plenty of Texas history to be found in Washington County year round but spring here means wildflowers. As the cold winter winds give way to warmer days Nature paints a masterpiece across this sprawling Texas landscape. All my life I'd heard about it, but had yet, to experience it. I had wanted to view this annual spring wildflower display, so much so, that it even had a place on my "Bucket List." You know, the list of things you want to do before you kick the bucket.
The week before I arrived, Washington County, celebrated a good two and a half inch drenching of badly needed rain. Stock tanks and ponds were still mere puddles even after the recent rain. Many almost completely dry. Texas has been suffering for some time from the affects of a serious drought. Many local residents expressed concerns about whether the wildflowers would "make a show." But Mother Nature has a way of bouncing back even though we think she may not.
The recent deluge of rain had turned the world green again. A drive along Farm Road 390 around Washington County was a visual delight. Pastures of lush grass, masses of bluebonnets, bright orange Indian paintbrush, and delicate pink primrose danced in the Texas wind.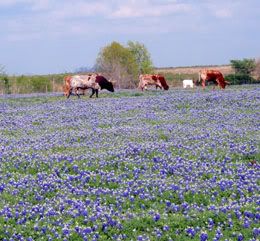 Speckled Longhorns, Black Angus, and creamy white Brahman cattle painted a picturesque watercolor as they grazed against the colorful backdrop. Each pasture was sprinkled with baby calves, napping, nursing and frolicking among the bluebonnets.
It's a piece of cake to navigate your way along a self-guided driving tour of Washington County's, Bluebonnet Trails. Brochures with an easy to follow map can be found at many locations around the area. If you find you're on bluebonnet overload there are plenty of other items to put on your itinerary. You can stop at the Funky Art Café, or Must Be Heaven Sandwich Shoppe, in Brenham for great soups, sandwiches and delectable desserts. Take a tour of the Blue Bell Creameries, ice cream factory, and get a free dip of ice cream.
For plant lovers you'll want to visit the Chappell Hill Lavender Farm, Antique Rose Emporium, Martha's Bloomers, and Ellison's Greenhouses. There are far too many unique and interesting shops, boutiques, galleries, and gift stores to mention. You'll just have to force yourself to take a day to go shopping!
Before I knew it my time in Washington County was over. On my last morning in Texas I sat at the antique kitchen table in the cozy, and comfortable, Knittel Homestead Inn, in the historic little town of Burton. I sipped a cup of coffee and nibbled a piece of cranberry nut bread, lathered with whipped butter. I listened as a pair of barn swallows chattered just outside the door.
I'd had a peaceful night's sleep in Flora's Room. Flora was the Roman goddess of flowers and spring. It seemed an appropriately odd twist of fate that of all the B & B rooms in Washington County, I should get Flora's Room as my lodging while on my "Bucket List," spring wildflower pilgrimage.
I think Flora may have peeked at my list. If so, thank you Flora for a wonderful week amid the magnificent spring wildflowers of Texas.
************************************************************************
The official Bluebonnet Festival of Texas is located in the small town of Chappell Hill at US 290 and FM 1155, about halfway between Houston and Austin. The festival is usually the 2nd or 3rd weekend in April. For more info visit: www.chappellhillmuseum.org, or call 1-800-225-3695.
For a lovely place to stay while in Washington County, try the Knittel Homestead Inn. Innkeepers Steve and Carmen Finn have lovingly restored the inn properties into elegant and comfortable lodging. The 1870 Knittel House is a two story Texas Victorian with one guest room upstairs.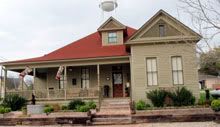 The Washington House is a beautifully restored 1914 farmhouse with five guestrooms. All have private baths, are delightfully decorated with antiques and interesting architectural elements, and have great porches to just sit and relax.
Steve and Carmen whip up exceptionally delicious Texas size breakfasts along with other delicious meals available on request. The Knittel is walking distance from the oldest operating cotton gin in America, the 1914, Burton Cotton Gin and Museum. Room rates for the Knittel run from $115 - $175 a night. Some specials are offered during the year. For more info visit: www.knittelhomestead.com, e-mail stay@knittelhomestead.com, or phone 979-289-5102.
Washington County has lots of great things to see and do, and there's a wide variety of lodging options available including many delightful B & B's, country cabins, inns, hotels, campgrounds, and RV parks. For more info visit: www.brenhamtexas.com or call 222/BRENHAM.
You Should Also Read:
Texas Ranch Life
Brazos B & B Chocolate Chip Cookie Recip
Tour Blue Bell Creameries in Brenham


Related Articles
Editor's Picks Articles
Top Ten Articles
Previous Features
Site Map





Content copyright © 2019 by Hazel M. Freeman. All rights reserved.
This content was written by Hazel M. Freeman. If you wish to use this content in any manner, you need written permission. Contact Hazel M. Freeman for details.