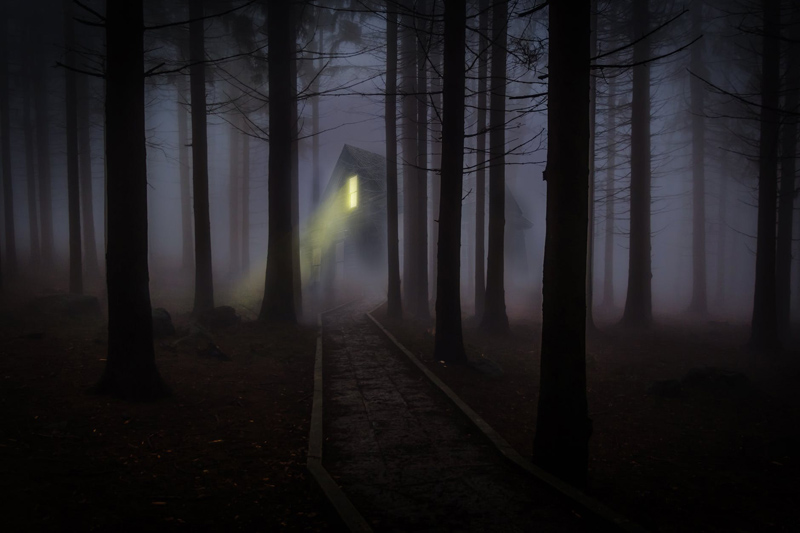 One of the best things about
Murder She Wrote
is the appeal it holds for audiences of all types and ages. You certainly don't have to be middle-aged or female to enjoy the show - Jessica Fletcher's sleuthing is enjoyed by young and old alike, and by men and women of any and every stripe.
Beginning in 1984,
Murder She Wrote
ran for twelve seasons and 264 episodes. Although the show ended in 1996 it has rarely left our screens; re-runs, though shown time and again, can still pull an audience today.
It is hard to imagine anyone but Angela Lansbury as the star of this show, so thoroughly does she embody the character of Jessica Fletcher.
A retired English teacher, Jessica Fletcher lives in the picturesque coastal fishing town of Cabot Cove, Maine. Now a widow, she has turned her hand to writing mystery novels and is a best selling author. But Jessica's involvement with murder extends well beyond the printed page and her amateur detective skills are frequently called upon. There are always clues to follow and a mystery to solve, especially as the police so often arrest the wrong suspect.
Jessica Fletcher solves crimes in the gentlest, most courteous manner. Though not as ruthless as the steel-cored Miss Marple, she doesn't flinch from risky situations, and often faces up to killers with no guarantee that the cops will show up in time to save her from a grisly end. But inevitably they do.
Earlier seasons of
Murder She Wrote
are mostly set in Cabot Cove. Despite the many murders, the town seems a pleasant place with a strong sense of community. Jessica has many friends, including family doctor Seth Hazlitt (played by William Windom) and town sheriff Amos Tupper (Tom Bosley).
In later seasons Jessica becomes more well traveled. She lives in New York City for a time, and also visits many friends and relations in the USA and abroad. Wherever she goes, of course, murder follows closely.
Every episode of
Murder She Wrote
boasted at least one well known guest star. Big names from television and the movies came to Cabot Cove - and everywhere else that Jessica went - to play victims, killers, the wrongly accused, or just regular townspeople. The cast list included Jean Simmons, Stewart Granger, Eleanor Parker, David Ogden Stiers and Dorothy Lamour to name but a few. Some guest stars returned several times playing the same or a different character.
Murder She Wrote
is the visual equivalent of reading a novel in the cozy mystery genre. The murders are many and varied, but still nothing that even young children couldn't safely watch. Although I do like meatier mysteries, I also enjoy the cozy variety and
Murder She Wrote
is a favorite.
Even so there are some episodes I like less than others. Those in which Jessica visits England and Ireland are particularly annoying in their cliche-ridden settings and characterizations.
But what I love most about
Murder She Wrote
is the "aha" moment in every episode, when Jessica gazes into space, gasps, and grabs her handbag - the mystery is solved and she is ready to confront one more murderer.
Note: I have watched Murder She Wrote episodes broadcast on television, but you can also buy collections on Amazon.com. If you would like to see what is available, follow this link to the Season One box set:
Murder, She Wrote - The Complete First Season
You Should Also Read:
Angela Lansbury


Related Articles
Editor's Picks Articles
Top Ten Articles
Previous Features
Site Map





Content copyright © 2019 by Grace Rostoker. All rights reserved.
This content was written by Grace Rostoker. If you wish to use this content in any manner, you need written permission. Contact Grace Rostoker for details.