Concluding Vajrasattva Purification Practice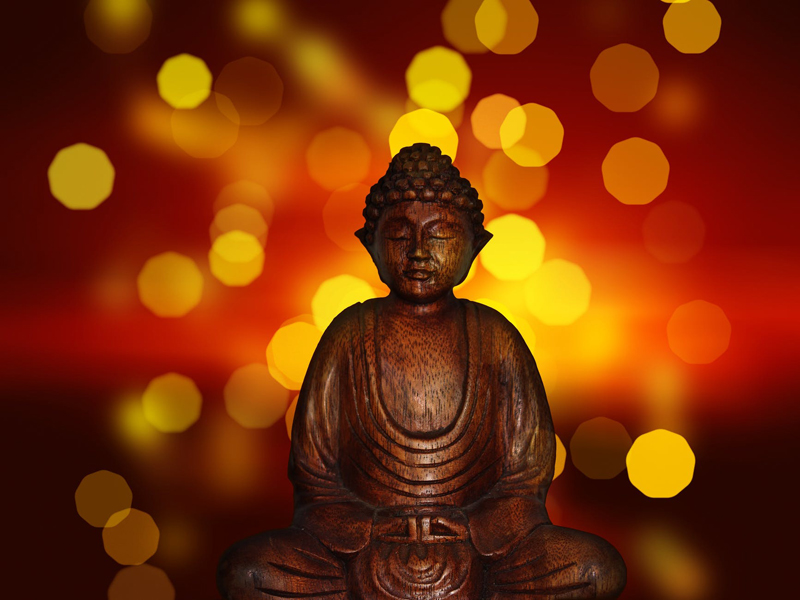 The amrita from Vajrasattva still continues to flow down, progressively filling your body. As it fills your head, you receive the blessings of Vajrasattva's body, and all the negative actions you have committed physically, such as killing, stealing, and sexual misconduct, are purified; you receive the vase initiation and the seed is planted for realising the Nirmanakaya, the manifested body of the Buddhas. When the nectar reaches your throat, you receive the blessings of Vajrasattva's speech, and all the negative actions you have committed verbally, such as lies, idle chatter, slander, and harsh words, are purified; you receive the secret initiation and the seed is planted for realising the Sambhogakaya, the body of perfect enjoyment. Then, as the nectar flows down to your heart level, you receive the blessings of Vajrasattva's mind, and all your negative thoughts, such as animosity, envy, and false views are purified; you receive the third empowerment, the wisdom initiation, and the seed is planted for realising the Dharmakaya, the absolute body. Finally, as the nectar reaches your navel centre, throughout your body you receive the fourth initiation, the initiation of word, which indicates the absolute nature; all the subtle defilements of body, speech and mind are purified, you receive the blessing of the adamantine wisdom of Vajrasattva, and the seed is planted for realising the Vajrakaya, the unchanging adamantine body of all the Buddhas.
After this, conclude by reciting the supplication to Vajrasattva:

Protector, I have been ignorant and foolish, and I have broken and spoiled the samaya. Guru and protector, be my refuge! Sublime Vajra Holder, embodiment of great compassion, supreme among beings, I take refuge in you. I repent and confess all deteriorations, breaches, faults and downfalls of the root and branch samayas related to body, speech and mind. Cleanse and purify all negative actions, obscurations and habitual tendencies.

As soon as you have said this, think that not only your own defilements and obscurations, but also those of all beings, are completely purified. Imagine that Vajrasattva is pleased by your supplication. He smiles and says, "Noble child, you are now purified of all obscurations." After that say:

Vajrasattva melts into light and dissolves into me.

The moment Vajrasattva dissolves into you, you no longer have your ordinary form, but become Vajrasattva, united with his wisdom consort. In your heart centre is a white moon disc, upon which there is a blue letter HUNG surrounded by the six-syllable mantra, OM VAJRA SATVA HUNG, pronounced om benzar sato hung in Tibetan).

After a while, when you start to come out of this meditation and thoughts again arise in your mind, you should think that all outer appearances are a Buddhafield, all beings are deities, all sounds are mantras, and all thoughts are wisdom. As the mirror of your mind has been wiped clean through the practice of Vajrasattva, all phenomena are dearly reflected in it according to their true nature.
In order to make your purification last, you now need to apply the fourth power, the power of resolution. This means to have the unwavering determination that even if it costs you your life you will not revert to negative action, which, as we now know, causes all our suffering and keeps us circling in samsara.

Now that you have a basic idea of what the visualization is like, next week I will post the words and actions of 1 purification for you to practice on your own. Namaste', in metta.

You Should Also Read:
Second Power


Related Articles
Editor's Picks Articles
Top Ten Articles
Previous Features
Site Map



Follow @mommymystic
Tweet



Content copyright © 2022 by Jeanette Stingley. All rights reserved.
This content was written by Jeanette Stingley. If you wish to use this content in any manner, you need written permission. Contact Lisa Erickson for details.