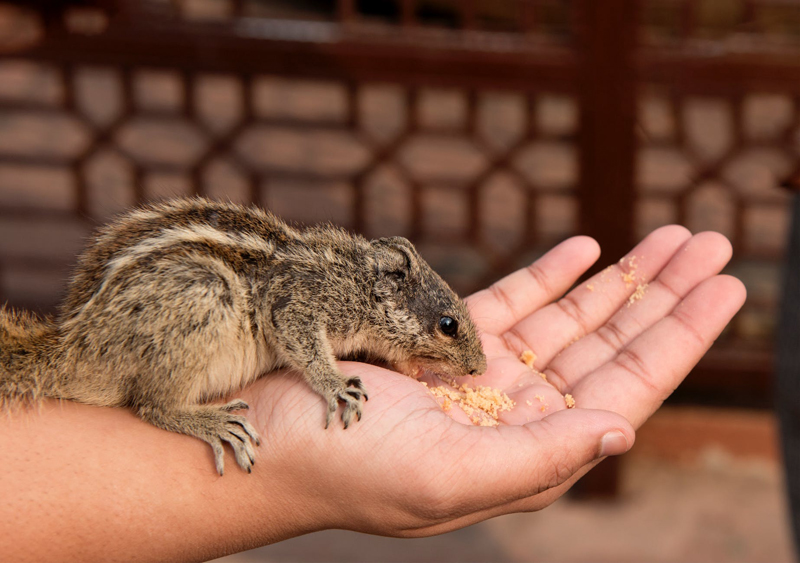 Allergies to cats and dogs are a prevalent problem affecting approximately 15% of the American population. While there is no such thing as a dog or cat that won't cause allergies there are many things that can be done to lessen the problem.
Allergic reactions to animals are not caused by the animal's fur, but by dander, which are minuscule flakes of dead skin. Dander is the allergen. The dander distresses an allergic person when the dander is on the animal's fur, and shed into the air, furniture, and carpets. The dander is also in the animal's saliva and urine because they lick their fur to clean themselves.
Some animals have an effect on allergic people more than others do. Cats are number one on the list closely followed by dogs and horses. Any animal either furred or feathered can cause an allergic reaction. People can sometimes tolerate some animals but not others. It is not possible to tell if a person is allergic to an animal on one occasion.
It is heart breaking to a child or an adult to find out they are allergic to their beloved pet. There are some things that can be tried if the reactions are not too severe. However, if the pet must be given away it is important to be truthful and upfront with the child.
Cats and dogs with short hair do not accumulate as much dander on their hair as longhaired animals. Less dander is shed through the house. Bathe the animal at least weekly to radically cut down on the dander on the fur, dust, vacuum, and then dust again daily. Filter the tiny particles of dander from the air with an air purifier. Unless you have a built in filtration system you will need an air purifier in every room. Look at the clean air per minute the unit can provide. This is the clean air delivery rate. The pet should be brushed daily using an allergy-reducing spray.
Keep the animals bedding clean by washing it at no less than 130 degrees Fahrenheit. Keep his toys clean. Remember the dog's saliva can contain dander from licking his fur. Always wash your hands after handling the pet and his toys. If possible, have a safe area outside to keep the animal as much as possible protected from sun and bad weather. Making sure the pet always has plenty of attention and exercise.
Some animals could be tolerable to the allergic person. Before purchasing any alternative animal, visit this animal frequently. It takes time to develop a reaction to an animal. You may want to visit rats, rabbits, iguanas, ferrets, hamsters, gerbils, birds, guinea pigs, and other alternative animals. Birds can cause an allergic reaction. The allergen in birds is the dust on their feathers. It is a very fine dust and it is very difficult to keep you house clear of this fine powder.
Immunotherapy or medications may be an option. Discuss different alternatives with your doctor. Available in prescription form is a somewhat recent drug developed by Johns Hopkins University researchers. Zaflirlukast has proved to significantly lower symptoms from pet allergies.
If all else fails buy a fish or a reptile. They have no fur, instead they have scales therefore they do not cause reactions to dander. There are many excellent reptiles. My favorite especially because of their disposition is the beaded dragon. If you have never had fish or paid much attention to them, they are much more interactive than people realize. They are also beautiful and very soothing to watch.
Our fish race to the front of the aquarium every time my daughter comes near them. I feed them; they don't race to see me. They follow her hand as it glides back and forth across the glass. Our fish love it when you speak to them. Fish are pretty special if you ask me!
Pet Allergies
myallergytest Tests for Airborne and Food Allergens 1 ea



Scroll down a litter further and sign up for the exotic pet's newsletter. Your email is 100% safe, I never even see it. You will receive a newsletter twice a week. Once in a great while an emergency newsletter may go out, but this would be only for a big illness outbreak or other emergency. Subscribe so you will know when new content comes out!

If you have a comment about this article, if you have a question, or just want to say hello, stop by the Exotic Pet Forum! Comment Here

My Exotic Pet Shop

This site needs an editor - click to learn more!

You Should Also Read:
Complete Exotic Pet Care Index
Children's Pet House
Exotic Pet Shopping - safety first!




Related Articles
Editor's Picks Articles
Top Ten Articles
Previous Features
Site Map





Content copyright © 2021 by Diana Geiger. All rights reserved.
This content was written by Diana Geiger. If you wish to use this content in any manner, you need written permission. Contact BellaOnline Administration for details.