Black Children and Foster Care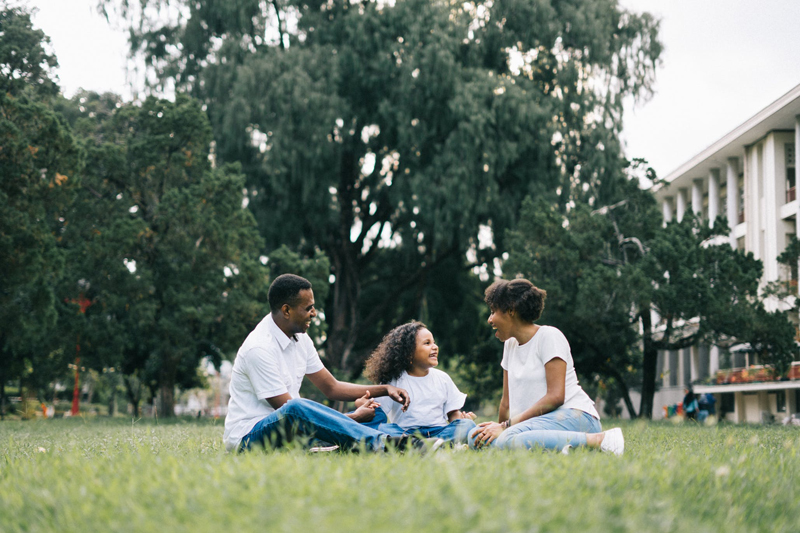 May is National Foster Care Month. In continuing our look at foster care, there are a host of websites and organizations available to educate and help one to navigate. While researching the ins and outs of foster care, and it's affect on families and communities; well noted was the high rate of African American children that enter the foster care sytsem, the longevity of their stay, and the difficulty of placing them or having them adopted. There are a few factors that should be looked at to understand the plight of black children, in foster care. To understand the different ways in which one can help, educating oneself is key.

Disproportional Rate

African American children make up at least two-thirds of the children in Foster Care. While it is calculated that approximately 41% of white children are in foster care, and 34% are black children, one has to look at the overall percentages. Overall, white children make up for 59% of the total child population; while only 15% of the total child population is black. African American children have a longer stay in the foster care system, as opposed to other races. The disproportion of black children in foster care may have to do with the inability to place them in adoptive homes, or to return them to their families because of certain contributing factors. Such as: the termination of parental rights—which is necessary for adoption. And the poverty level of many Black families, causing them to not meet the standards by which a family can be reunited.

Poverty's Affect

Amongst black children and families, the proportion of poverty is higher. This can be a leading factor in the higher rate of black children being placed in foster care, and having to remain longer. Families living in poverty are less likely to have the means to get the help that is necessary to help them change the conditions in which they are living. Or, to help promote and provide a safer environment for the children that have been removed from the home, to return. This can hinder families from accessing requirements such as: housing, health care, and counseling. There is a great deal of mistrust and perhaps a bias between welfare agencies and minority communities. This lack of trust and communication exasperates the efforts to reunite children and families.

Different Forms of Placement

There are different forms of placement for children in foster care. There are temporary placements and permanent placements. Foster parents is one type of temporary placement; Non-relatives that have been trained, licensed and certified to provide care to children in foster care. Kinship care—licensed and unlicensed—are relatives or close family friends that provide care and shelter. A licensed care giver will have gone through training in order to provide care. An unlicensed kinship provider may only need and assesment to ensure that their home and environment is safe and secure for the children in question. Congerate care is normally a group home or residential care setting, that primarily facilitates children who may have special physical or behavioral needs.

Permanent placements consists of, Reunification--the process by which children are reunited with their families, after parents have successfully proved that they have completed all court requirements, and can provide suitable and safe living conditions. Adoption—another permanent placesment; is when caregivers assume legal guardianship of children in care. All parental rights must be terminated. Guardianship is the final pernament placement. This is the process in which caregivers assume leagal guardianship of children in care, without terminating the rights of the parents.

Where to Begin


Whether you are looking to become involved temporarily or permanently, there are many avenues available to aid you in your ability to understand and navigate through the Foster Care sytem. Great strides have been made over the past twenty years to provide education, information and support. There is an initiative at FosterCareMonth.org called: Change A Lifetime, encouraging people to find ways to get involved in the lives of children in foster care, and those about to leave the system. Its premise is, that no matter how much time you have—great or small—you can effectively do something that will have a positive change in a foster care child's life for their lifetime. It encourages persons to get involved at a local, state, and national level. Information is available in all states for those that are willing to get involved and change a life. Whether it is through being a host family, a mentor, a counselor, or a champion for the rights of those in foster care, each person can contribute to the lives of these children.

Follow the links at the end of this article for more information on what you can do to get involved. The opportunities are endless.
You Should Also Read:
Foster Care Month
National Mentoring Partnership
National Foster Parent Association


Related Articles
Editor's Picks Articles
Top Ten Articles
Previous Features
Site Map





Content copyright © 2023 by Ruthe McDonald. All rights reserved.
This content was written by Ruthe McDonald. If you wish to use this content in any manner, you need written permission. Contact Ruthe McDonald for details.