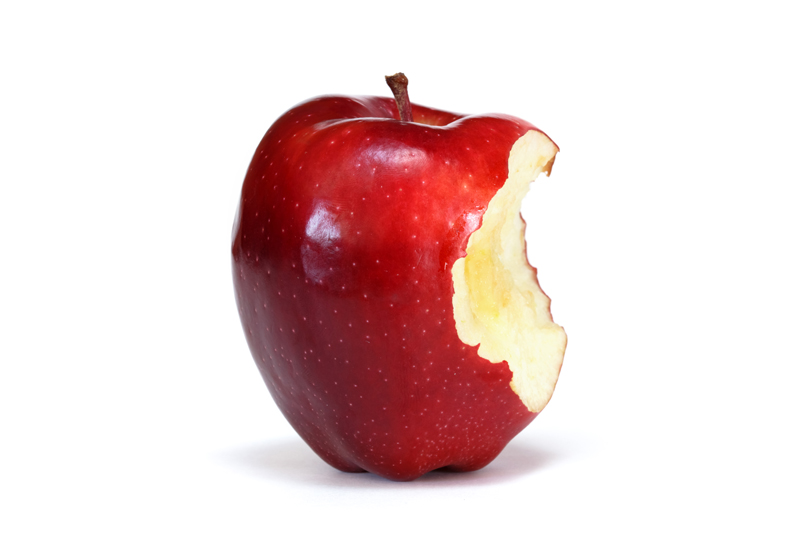 A proven alternative therapy for frozen shoulder syndrome (FSS) is The Niel-Asher Technique a drug free hands on only approach. Frozen shoulder, as the name implies means movement of the shoulder is severely restricted, the joints become stiff, tight, and the intense pain that is associated with FSS makes normal everyday activity nearly impossible.
Current conventional treatment includes anti-inflammatory drugs, cortisone injection, and surgical manipulation under anesthetic. There is no guarantee the patient will see any results with these treatments. If they do, it is often limited.
London Osteopath Simeon Niel-Asher is here today to speak with us about this natural approach to FSS. For his patients the technique has proven successful where other treatments had failed.
Victoria
: Simeon, I would like to thank you for taking the time to talk to me today despite your very busy schedule. With writing, teaching, and promoting.
Simeon
: It is a pleasure.
Victoria
: The Niel-Asher technique, developed by you, offers an alternative to conventional treatment, a drug free, and hands on only approach to pain management. How is this technique different?
Simeon
: How is it different?
The Niel-Asher Technique™ is a 'natural' method utilizing the body's own healing mechanisms. It utilizes a specific sequence of manipulations to the shoulder joint and rotator cuff soft-tissues. Each part of the sequence stimulates a specific feedback from the tissues to the brain. In this way, this sequence acts like a recipe; like a lock and key - curiously any other ordering of this sequence simply does not work.
The technique 'fools' the body/brain into healing itself by working specific groups of muscles, one against another in a choreographed sequence; stimulating a specific neurological profile in the brain. Each session re-enforces the previous one. I have called this process Cortico-Neuro-Somatic-Programming™ (CNSP)
For the frozen shoulder, the technique directly addresses the two main components of the problem - pain and stiffness. Initially the technique aims to significantly reduce pain, by treating the chronic inflammation around various shoulder tendons (especially the biceps tendon). Following this, it moves on to rapidly defrost and improve the range of shoulder motion. Patients generally see a tangible improvement in symptoms with each treatment session. Furthermore, the technology behind this technique applies to many other regions of the body
Victoria
: Simeon, patients are guaranteed to see and feel significant improvement with each session, a bold calm that cannot be made with any other surgical or physical therapy approach?
Simeon
: Yes, that's the promise; there should be an improvement with each treatment session, often the improvement is rapid. Some cases (such as post surgical, diabetic and/or phase I) can be extremely severe and the progress in these can be a little slower.
Victoria
: What is the origin of this therapy?
Simeon
: 1997, I began developing a novel approach to treating this condition; a 'hands-on only' method. Ever since this time, I have been engaged in researching this method and promoting my technique. It all began one day in 1997. My best friend's mother had booked in to see me with a very bad case of 'Frozen Shoulder Syndrome' (FSS). Until this case I usually declined to treat this condition. This was mainly due to the belief that the patient was wasting their money with most of the treatments available at the time; indeed FSS was hardly mentioned at college as a specific entity.
So there was Mrs. X in my clinic room in raging agony. I have never really liked to treat friends or relatives, but what was I to do? So I decided to embark on a course of treatment, explaining right from the outset that there was little hope of improving the 30-month natural history of the condition. I asked my friends and colleagues, but they didn't have any clear protocols; one colleague suggested treating patients once a month for 30 months. I turned to the text books but again there was little to be gleaned, indeed the main advice was that 'prevention' is the best treatment. So I continued treating Mrs. X and after 6 or 7 sessions (several months) of kneading, stretching and prodding, she started to feel more comfortable and I really felt I was starting to make inroads.
Then over the next few weeks, I had a spate of patients suffering from FSS. This can sometimes happen, but considering I used to see FSS fairly infrequently I was a little surprised.
Since I had taken on Mrs. X as a patient, I decided to take on the other sufferers also. There were nine in total and I remember them all. All had a similar pattern of limited shoulder movement, and many were in extreme pain. Most of them had already tried steroid injections and physical therapy, both having little or no effect. Several of them were desperate for anything that might help. I tried out a variety of techniques. I tried gently pushing the shoulder through the barriers/blockages but I found this was both painful and counter-productive. I tried muscle energy and counter strain techniques but these seemed to have the reverse effect from what I expected. I tried manipulating the neck and upper spine bone, using deep myofascial soft tissue techniques to the neck and shoulder muscles, but all with little or no discernable benefit. There was no doubt, the more I treated FSS, the more of a puzzle it became.
The 'eureka' moment came unannounced! A patient came back for his third session and reported a big increase in motion and reduced pain. I remember feeling a little excited, as he was very enthusiastic about this. The application of prolonged, specific pressure to a muscle in the shoulder is what I felt had helped him; and it started from there. I performed this maneuver on the other patients with alacrity and it seemed to have a significant effect. My curiosity was aroused when it became clear that for some of these cases, the range of motion improved over 30 degrees from the beginning to the end of the session! So I invested in a goniometer and designed my first (of many) case history forms with boxes to measure the passive ROM. This technique was the beginning of the process, it seemed to lift the spasm out of the shoulder muscles, but it was not enough on its own. I continued to develop my method over the following years.
Victoria
: Has there been a clinical study on this?
Simeon
: I was invited to participate in a clinical trial at Cambridge University's - Addenbrokes hospital in 1999-2002 comparing my technique to standard physiotherapy and 'placebo'. The outcomes for my technique was very favorable - The Niel-Asher Technique™ demonstrated a significant improvement in active range of movement, and strength and power over and above traditional physiotherapy treatment, in an outpatient hospital setting. Patients treated with the Niel-Asher Technique™ also showed the largest clinical improvement in shoulder pain and disability.
Victoria
: If traveling to London is not an option, are there homeopathic medicines or other home remedy a person can take or do to help them cope with FSS?
Simeon
: I have sourced a wide range of self-help products to help sufferers get through their frozen shoulder; including medications, sleeping aids and products to aid dressing. These are all available from my website
Frozen Shoulder/self help
I have now developed a training programme for therapists, and a self-help book/DVD and exercise programme for patients. A list of qualified practitioners is available on my website.
Victoria
: Can a partner really treat me with no experience after reading your self-help book?
Simeon
: Seeking treatment from a qualified Niel-Asher Technique™ practitioner is preferable. However, the self help book has helped thousands world-wide. Working with a partner allows each of you a greater understanding of the frozen shoulder and how to tap into the natural healing powers of your body; remember, friends and/or partners have seen the pain and disability you are in every day. By working with you, they can 'really' understand just what you are going through and help you through it!
Victoria
: Thank you again Simeon for taking time to talk with us here today.
Simeon
: Victoria, thank you so much for the opportunity to reach out to bellaonline readers.
Simeon Neil-Asher is offering BellaOnline readers a special savings of 15% on all Neil-Asher Technique materials. Please visit
Frozen Shoulder/Bella
to take advantage of this limited offer.
You Should Also Read:
Press Release
Shoulder Treatment Gave Me My Life Back
The Healing Hands Of Dr Defrost


Related Articles
Editor's Picks Articles
Top Ten Articles
Previous Features
Site Map





Content copyright © 2022 by Victoria Abreo. All rights reserved.
This content was written by Victoria Abreo. If you wish to use this content in any manner, you need written permission. Contact Victoria Abreo for details.