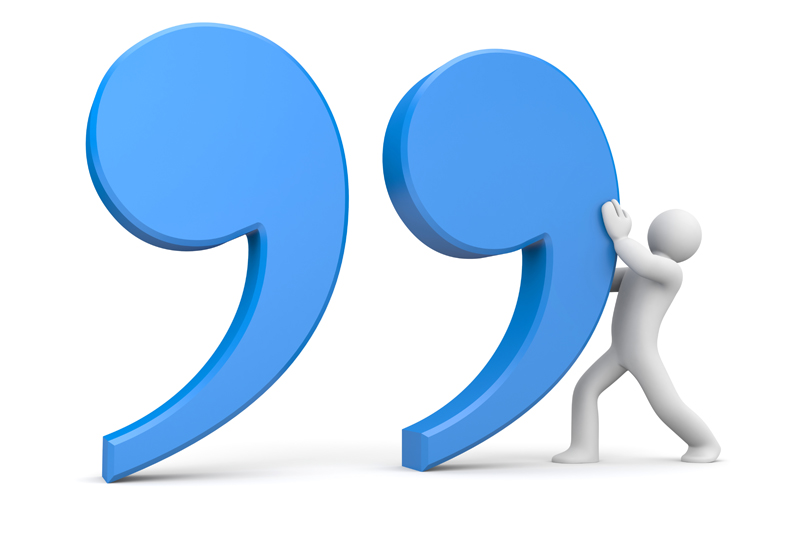 "New Orleans life is such a night life. The thing that comes up very often is that our day essentially doesn't start until midnight or 2 in the morning."
-- Robert Asprin
"Ever since I first visited New Orleans back in '89, I've been intrigued by the French Quarter. I always wanted to set something in the Quarter, whether it was historic or contemporary. Unfortunately, I was always tied up with previous commitments - earlier multiple contracts - and could not get a crack at it."
-- Robert Asprin
"I've had a five- or six-year down-spell as a writer, and now that most of the other contracts are cleared or down to the last book, I have a chance to do what I want to do - specifically, something set in New Orleans."
-- Robert Asprin
"There was a lot of stuff happening in Havana that was being heard and appreciated by New Orleans musicians because of this situation. And vice versa."
-- Ruben Blades
"What is interesting in this is the exchange of music that occurred between New Orleans and Cuba, I mean, they had ferries that would go from one port to another."
-- Ruben Blades
"In America, I would say New York and New Orleans are the two most interesting food towns. In New Orleans, they don't have a bad deli. There's no mediocrity accepted."
-- Mario Batali
"It was in the Theatre St. Philippe (they has laid a temporary floor over the parquette seats) in the city we now call New Orleans, in the month of September, and in the year 1803."
-- George Washington Cable
"I was born in New Orleans, and I wasn't allowed to go to the movies."
-- Kitty Carlisle
"New Orleans. Born and raised. I lived there until I was 19."
-- Patricia Clarkson

Jackson Square New Orleans

"If I had grown up in any place but New Orleans, I don't think my career would have taken off. I wouldn't have heard the music that was around this town. There was so much going on when I was a kid."
-- Pete Fountain
"In New Orleans, gluttony is a way of life."
-- Morton J. Horwitz
"I was told New Orleans... wanted to go another direction. Through it, I learned a valuable lesson... That's the nature of the business."
-- Willie Jackson
"No other city in the U.S. can divest the visitor of so much money with so little enthusiasm. In Dallas, they take away with gusto; in New Orleans, with a bow; in San Francisco, with a wink and a grin. In New York, you're lucky if you get a grunt."
-- Fletcher Knebel
"I moved to Louisiana to become the executive Chef at Commander's Place. And I must say I had some encouragement from friends such as Ella Brennan, the queen of the New Orleans's culinary set, and others. This was very flattering to a young man with a dream. I was only 26 years old."
--Emeril Lagasse
"You know, for 300 years it's been kind of the same. There are restaurants in New Orleans that the menu hasn't changed in 125 years, so how is one going to change or evolve the food?"
-- Emeril Lagasse
"I forget what the official name of it was, but they did an all-day of roots music - every kind of music you can imagine from around the country - New Orleans Jazz to Indian flute players, R&B, you name it. I met and became good friends with (blues guitar player) Joe Louis Walker. He was on the show."
-- Scotty Moore
"I have been robbed of three million dollars all told. Everyone today is playing my stuff and I don't even get credit. Kansas City style, Chicago style, New Orleans style hell, they're all Jelly Roll style."
-- Jelly Roll Morton
"The sporting houses needed professors, and we had so many different styles that . . . it wouldn't make any difference that you just came from . . . whatever your tunes were over there, we played them in New Orleans."
-- Jelly Roll Morton
"My father's record collection was full of New Orleans music of all kinds. I used to listen to the radio in New York, and all there was on it at the time was Madonna and Michael Jackson, so it sort of passed me by."
-- Madeleine Peyroux
"Jazz may be thought of as a current that bubbled forth from a spring in the slums of New Orleans to become the main spring of the twentieth century."
-- Henry Pleasants

"I was rooming with Jimmy Bowen at the time, doing some gigs, then I went back to New Orleans and played there in '62."
-- Johnny Rivers
"There's a difference between the blues of the New Orleans guys and anyone else and the difference is in a chord, but I can't figure the name of it. It's a different chord, and they all make it."
-- Jimmy Rushing
"Well I went to New Orleans to cover the jazz festival for Trio, it's this new arts channel, it's really great."
-- Amy Sedaris
"But the people cannot have wells, and so they take rain-water. Neither can they conveniently have cellars or graves, the town being built upon "made ground"; so they do without both, and few of the living complain, and none of the others."
-- Mark Twain, Life on the Mississippi
"It has been said that a Scotchman has not seen the world until he has seen Edinburgh; and I think that I may say that an American has not seen the United States until he as seen Mardi-Gras in New Orleans."
-- Mark Twain, Letter to Pamela Moffett, March 1859
"As a youngster I worked the river boats going down the Mississippi and Illinois Rivers, pushing barges to Chicago, then all the way down to New Orleans."
-- Clint Walker
"Because I had worked the river boats some summers, pushing as far as New Orleans, I joined the Merchant Marine."
-- Clint Walker
"He's a seminal force, a guru, an original creator of the New Orleans piano style.. the teacher of great players like Fats Domino, Allen Toussaint, Mac Rebenack, James Booker, and Huey Smith. All acknowledge him as The Great Master."
-- Jerry Wexler
"About fifteen miles above New Orleans the river goes very slowly. It has broadened out there until it is almost a sea and the water is yellow with the mud of half a continent. Where the sun strikes it, it is golden."
-- Frank Yerby
Flags Hanging Over The Empty Bourbon ...
---


Related Articles
Editor's Picks Articles
Top Ten Articles
Previous Features
Site Map





Content copyright © 2019 by Danielle Hollister. All rights reserved.
This content was written by Danielle Hollister. If you wish to use this content in any manner, you need written permission. Contact Nicole Cardillo for details.