Irish Weddings and Handfasting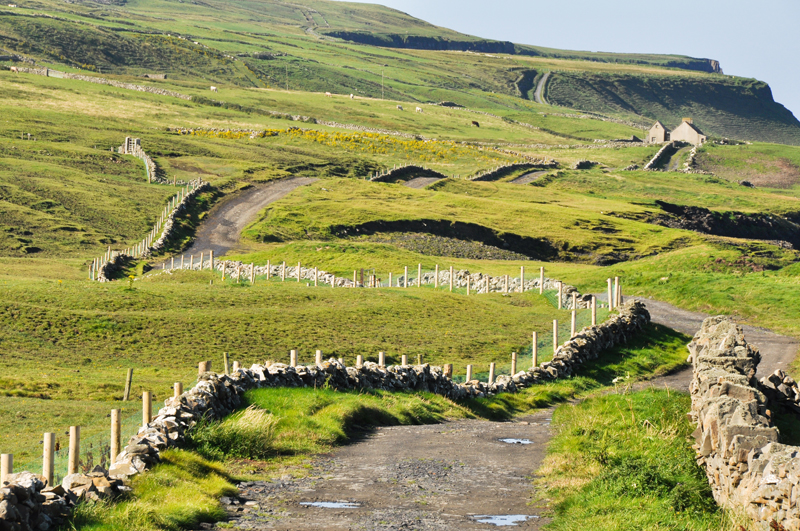 Matches have always been important in every culture. Over the past twenty years how people decide to plight their troth has become much more varied. Divorces, civil partnerships, civil weddings at a registry office or other licenced venue have created much more individuality in a couple's choice. Handfasting , the ancient pagan Celtic marriage bond, is also making a comeback, too.

Civil partnerships for gay couples have been legal in the Republic of Ireland since 2010. By sheer fluke the first civil partnership in the UK was in Northern Ireland when a lesbian couple signed the register in Belfast on December 19, 2005. With divorce making a church wedding impossible for most couples embarking on a second marriage, many hotels and castles have become licensed venues for weddings.

Other Irish couples are opting for the romantic wedding abroad. While this is an expensive option it does tend to weed out the tricky or combatant relatives and ensures a more intimate gathering. Traditionally, Irish weddings can be sprawling affairs with over three hundred guests. While some people rationalize the expense in the hope that cash wedding gifts will help cover the event, there seems to be a trend towards simpler weddings. The recession has probably had something to do with finding a balance between romance and reality.

Since 2012 non-religious and pagan weddings have been legal in the Republic of Ireland. Nearly a quarter of couples are choosing a non-religious wedding in Ireland today. The Humanist Association of Ireland has been officiating at commitment ceremonies for some time, but these are not legally recognized as marriages. As long as a couple makes their vows at a licensed venue before a licensed registering official between Monday and Friday, then the marriage is legal. Saturday weddings are not legal since the registry office is not open that day. That leaves Saturdays open for religious weddings.

I recently attended a 3pm civil wedding in a hotel in Kildare. Later the bride confided that she and Conor would not be officially married until 9am the next day. This was because there was no way the registering officer could lodge the declaration before 4pm office closing. So technically, they could eat their wedding cake and have one last night of official pre-marital sex.

The Pagan Federation of Ireland and the Spiritualist Union of Ireland are now recognised as religious bodies and can perform legal marriage ceremonies. This followed a five year campaign to get such legal recognition of what is an official religious ceremony. Pagan weddings follow the traditional 'hand fasting' ceremony where the couple make their vows and have their wrists bound with colored ribbons.

A typical Handfasting includes calling in the four directions – east, south, west and north – and including the four elements of earth, air, fire and water in the rite. The couple would ordinarily write their own vows similar to Humanist or secular ceremonies. Like many pagan gatherings there would be 'cakes and ale'; that element of the marriage ceremony would be familiar to almost all wedding goers.

Handfasting and Humanist ceremonies are also popular for marriage vow renewal services. Many American couples combine a trip of a lifetime to the ancestral land of Ireland with a renewal of their marriage vows. One couple I know had their ceremony in a romantic Celtic roundhouse amidst a woodland garden. They opted for a Handfasting ceremony to reflect their spiritual beliefs as well as a way of showing respect to old ancestral ways.

Whether you opt for a Handfasting or a wedding in Ireland these days what you can expect is a unique expression of a couple's values and beliefs. You may make their vows on a sandy beach abroad, or legally pledge your troth before a pagan priest or priestess, a registering officer or (even) a minister of religion if this is your first marriage.

Some things do remain the same though. Claddagh rings, where two hands hold one heart, are still popular love tokens, as either an engagement, commitment or wedding rings.





You Should Also Read:
Recipe for a Celtic Feast


Related Articles
Editor's Picks Articles
Top Ten Articles
Previous Features
Site Map





Content copyright © 2021 by Bee Smith. All rights reserved.
This content was written by Bee Smith. If you wish to use this content in any manner, you need written permission. Contact Bee Smith for details.