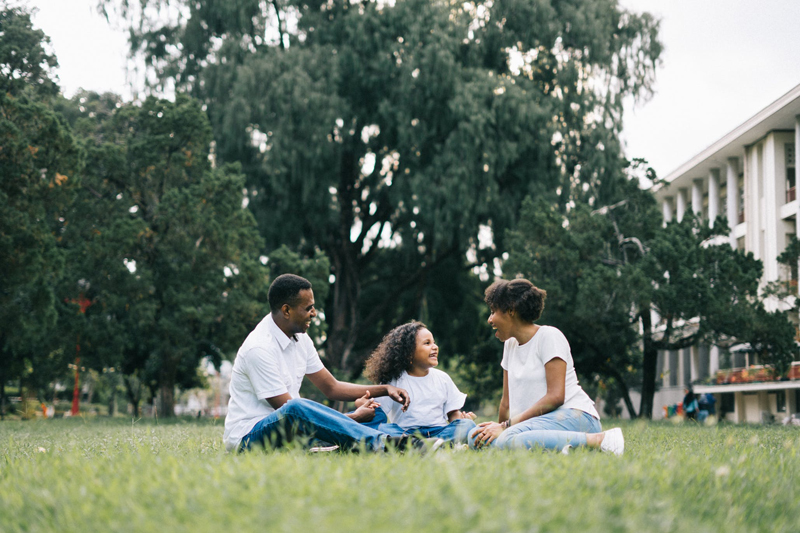 Sweet Potato Pie has to be my all time favorite holiday dessert. In fact, I can make it any day of the week and absolutely love it. I like it both with the regular pie crust and with a graham cracker crust. Sometimes it's hard to find a good sweet potato pie.

During college I never went home for the Thanksgiving break. I couldn't afford flying all the way back to New York from Oklahoma just for three days. So I stayed on campus with a few friends and end up working the Thanksgiving shift at the cafeteria that was open only for that day.

Not that many people were there, but there were a good number of people. They had all the holiday fixings for Thanksgiving. The dessert bar? Oh my goodness! The bakers really went all out. There was apple pie, apple raisin pie, chocolate mousse pie, key lime pie, cherry pie, peach pie, chocolate cake, banana cake, cheesecake and of course…PUMPKIN PIE! What? No sweet potato pie, you ask? Nope! Not one! Not one sweet potato pie amongst the whole lot of pies and cakes.

Talk about devastated. The one dessert I was craving for the holidays. The one pie that made it feel like a real holiday. Sweet potato pie. Not a crumb in sight. I was miserable that first year. It really didn't feel like Thanksgiving. Of course, a girlfriend and I talked to one of the bakers, bringing it to his attention. Could you believe he never even made a sweet potato pie? Uh! The nerve! And he called himself a baker! We had to tell him about it.

Well wouldn't you know, the following Thanksgiving, I was working in the dish room. Things were a bit slow. I heard someone call me, and tap on the gate of the conveyor belt. The next thing I knew, there was a slice of pie coming down the belt that the dishes and trays came on. It wasn't just any pie…it was a slice of sweet potato pie! I had to laugh! It didn't look like the sweet potato pie that I was use to seeing, but it did taste good! From that year on, they started making sweet potato pie.

Okay, enough reminiscing, right? You want to know how to make that pie! You got it. Here is my favorite sweet potato pie recipe. If you have to use the can, okay. Just don't let me know! I prefer fresh yams that have been roasted, not boiled.

Rue's Sweet Potato Pie

Ingredients:

4 large sweet potatoes*
2 whole eggs
2 egg yolks
1 can of evaporated milk
¾ cup of heavy cream**
1 stick of unsalted butter
1 tablespoon of vanilla extract
1 teaspoon of cinnamon
½ teaspoon of nutmeg(optional)***
1 teaspoon of ground ginger
¼ teaspoon of sea salt (trust me!)
2 cups of packed brown sugar
1 cup of white sugar
2 deep dish pie crusts (or 1 deep dish pie crust & 1 graham cracker pie shell, large)****

Directions:

Preheat oven to 425° F. Place sweet potatoes on a baking sheet ad roast (skin on) for 45-65 minutes (for large potatoes). Bake until soft. Remove from oven. Allow to cool for fifteen minutes. They will still be hot, which is what you want. Remove the skin carefully. (You might want to use a dish towel to hold) Place sweet potatoes into large bowl. Sprinkle with sea salt and butter. Mash with a potato masher until somewhat smooth. Mix in cinnamon, nutmeg and ginger. Now add the brown sugar, followed by the white sugar. Mix well. (you may use a beater or mixer, on low speed) Add the whole eggs first and mix. Now add the egg yolks and mix well. Slowly add evaporated milk, vanilla, then heavy cream. Mix until a smooth consistency. Lower oven to 375° F. Place pie shells on a baking sheet. Pour sweet potato mixture into pie shells evenly. Bake on center rack for 45-50 minutes. Allow to completely cool.

*This recipe can yield 2 pies and 6 small individual pies. Depending on size of sweet potatoes. If you have very large sweet potatoes, the roasting time will be about two hours. But you will definitely get more than 2 pies! Perhaps three.
**For a kicked up holiday flavor, instead of heavy cream, use a cup of eggnog. If you do, omit the nutmeg, and one whole egg.
***Nutmeg is optional. I usually leave it out. But my grandmother used it. So it reminds me of her pies when I use nutmeg.
****Try the graham cracker crust. It gives sweet potato pie a totally different taste.





Related Articles
Editor's Picks Articles
Top Ten Articles
Previous Features
Site Map





Content copyright © 2023 by Ruthe McDonald. All rights reserved.
This content was written by Ruthe McDonald. If you wish to use this content in any manner, you need written permission. Contact Ruthe McDonald for details.