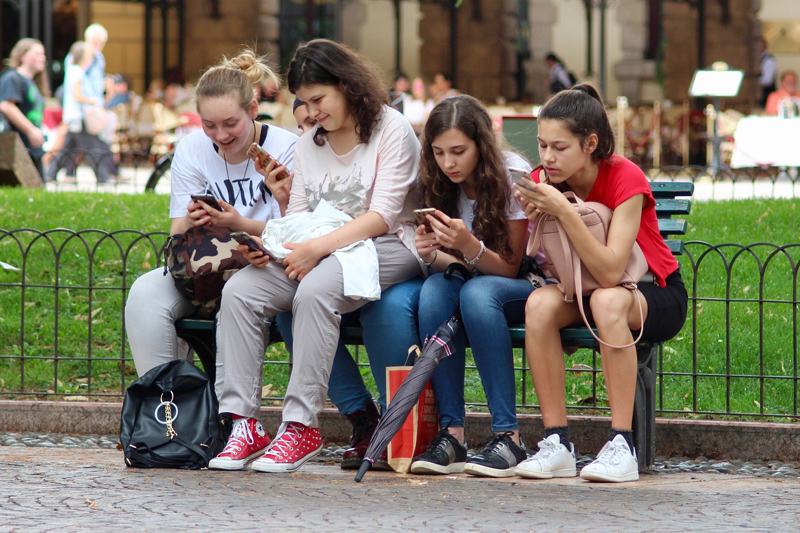 At first glance, the VG Pocket almost looks like one of those old style plastic candy containers. It really is a little game unit, very light, and under $50.
The unit doesn't take cartridges or disks. You can only play the 50 games that come pre-loaded in the system. Still, if you're a puzzle player, this may be all you need.
The puzzle games include Sudoku, a Tetris-like game, a Zuma like game, and several other block-matching or color-matching games. There are also versions of peg solitaire. For casino fans, you've got blackjack, slots and video poker.
There are a number of donkey kong style games, as well as side scrolling plane games and platformers.
Really, the only "known" game here is Space Invaders, and even that is Space Invaders II. You get 2 lives per run and the aliens seem to shoot much more quickly than in the arcade game I remember.
In the end, though, that's rather fine with me. I have other systems to play other arcade games with. I have a friend who loves Space Invaders, and she doesn't have a game unit, so for one low price I was able to get her Space Invaders plus 49 other games, all together.
The unit is powered by 3 AAA batteries and can't take a charger. It has a headphone jack and - intriguingly - an AV jack. They claim you can plug this into a TV and play your games on your TV! However, the AV jack is *smaller* than a headphone jack, and despite having every major console and handheld unit here, I've never seen a cable like this. It would be something most people would have to order on the internet. On the up side, it's apparently about $9.99 which includes a case, so it's not very expensive.
The controls are pretty straightforward. There's a D-pad on the left, four buttons on the right (X, Y, A, B) plus a menu and start button. They react relatively well to button presses. None of these games are complex in a "8 part combo to get a fighting move" way. They are typically more about strategy - how to move up the ladders to avoid the enemy, what Sudoku numbers to put in the cubes, how to pop the bubbles in order.
The screen size is a bit smaller than a DS screen. You can still see everything. In some games, like Hanoi Tower, everything is large and clear. You're moving rings from tower to tower in the classic puzzle game. In other games, like Space Invaders (II), the tiny aliens and even tinier bullets can make it a bit of a challenge. Still, it is certainly playable.
If you already have a game unit, you can often get a "10 classic games" compilation game for $20 or so. So in comparison, this is actually a great deal - and if someone doesn't have a game unit at all, this gets them 50 games in one fell swoop to play and enjoy. Just be aware that it is NOT a Nintendo DS or Sony PSP or other unit which takes commercially available games to play. If you are getting this as a present for someone and they have their heart set on getting Mario Kart to play, they can't do that with this unit. For them, you might do better at giving them a gift certificate towards the unit they actually want. But if the person you're buying for (or yourself, if you're considering this for yourself) isn't craving new games to add in, and just wants a collection of puzzle / platform games to play for very little money, I definitely do recommend this unit. If you can track down the AV cable and play them on the big screen, then it does double duty as a home gaming system too!
Game Title List:
Space Invaders, Bust-a-move, BurgerTime, Sudoku Quiz, Boxboy, Adventures of Valdog, Deep Storm, Bubble Wubble, Final Escape, Wolfy's Quest, Legendary Hero, Craig the Caterpillar, Crystal Cavern, Final Round Tennis!, Magic Jelly, Blazebusters, Rotating Puzzle, Underwater Pinball, Bubble Blaster, Greedy Grabber, Puzzle Chance, Victory Road, Jet Racing, Yummy and Tasty, Code Name: PLUMBER, Hanoi Tower, Leapfrog, Win or Lose, Pop goes the Ball!, Kart Racer X, Battle Blocks II, Switch and Mix, Survival Challenge, Go Bck Home!, Motojet Mania, Tiger Rescue, BIlliards Master, Mr. Onion, Wacky Racing, Tennis Caddie, Blaze of Glory, Underwater Memory, Crane Maniac, Go Bang, Jewel Master 2, Smashing Ladybugs, Submarine, Slot Machine, Video Poker, Black Jack
Buy the VG Pocket from Amazon.com


Related Articles
Editor's Picks Articles
Top Ten Articles
Previous Features
Site Map



Follow @lisavideogames
Tweet





Content copyright © 2023 by Lisa Shea. All rights reserved.
This content was written by Lisa Shea. If you wish to use this content in any manner, you need written permission. Contact Lisa Shea for details.