The Importance of Education to Bahá'ís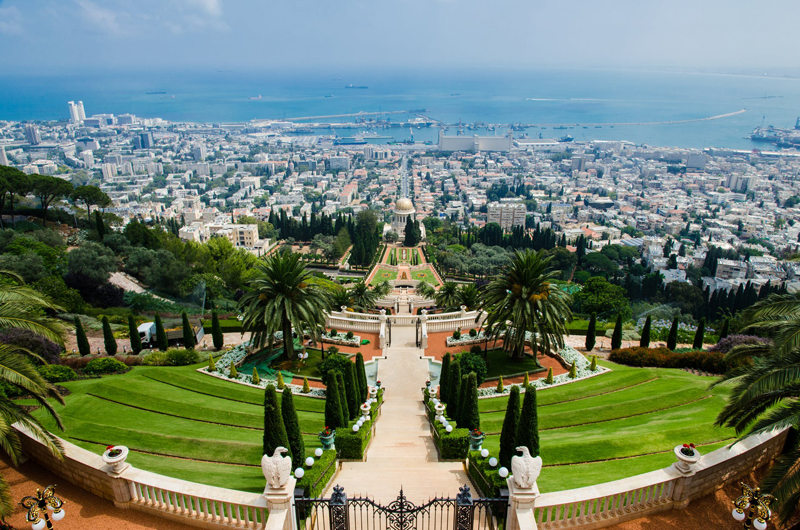 The Bahá'í Faith is involved in promoting universal education as one of the important steps in creating a better world. 'Abdu'l-Bahá, (the Son of Bahá'u'lláh, Prophet/Founder of the Bahá'í Faith) explained the importance this way, "...education and training are recorded in the Book of God as obligatory and not voluntary. That is, it is enjoined upon the father and mother, as a duty, to strive with all effort to train the daughter and the son, to nurse them from the breast of knowledge and to rear them in the bosom of sciences and arts. Should they neglect this matter, they shall be held responsible and worthy of reproach in the presence of the stern Lord." - Baha'i World Faith, p. 398

Knowledge is power, and liberating humanity from ignorance and prejudice will go a long way towards making peace in the world and happiness in the home. Religion has always been about both those goals, but in the last couple of centuries mankind has turned away from this source of guidance.

Since the beginning of Rationalism and the Industrial Revolution, study of health and happiness of individuals and societies has been pursued in rather mechanical ways. The older emphasis on emotional and spiritual cleansing and healing were discounted and discarded, at least as far as research funding was concerned. In the past decade, huge amounts of time and money have been poured into ever more microscopic study of health and disease, with less than satisfying results. There doesn't seem to be a unified and simplified material definition of health or disease.

Lately, a very interesting trend has developed: medical researchers have become interested again in the mind/body connection, particularly in the areas of expectations and attitudes. Which can be learned. From a religious perspective, it makes sense that certain types of education can indeed, affect health. Religious teachings emphasize the importance of self-knowledge, as well as spiritual understanding, as a pathway to happiness and health. Moral education and faithful commitment to ethical standards can result in changed behaviors (for instance, abstinence from mind altering drugs) that will improve both individual and societal health.

According to 'Abdu'l-Bahá, "Personality is obtained through the conscious effort of man by training and education. A fruitless tree under the influence of a wise gardener becomes fruitful; a slab of marble under the hand of a sculptor becomes a beautiful statue. The ruined places are built up by captains of industry; the ignorant children learn the secrets of phenomena under the tutelage of a wise teacher. The crooked branch becomes straight through cultivation." - Divine Philosophy, p. 132

The idea that physical health can be effected by spiritual beliefs and training is key in Bahá'í Teachings, which define human life as basically spiritual, eternal, and only temporarily existing in a physical world. The purpose of life is to develop the spiritual qualities that are as necessary for spiritual beings as science and arts are necessary in this physical plane. "Education must be considered as most important, for as diseases in the world of bodies are extremely contagious, so, in the same way, qualities of spirit and heart are extremely contagious. Education has a universal influence...." - 'Abdu'l-Baha, Some Answered Questions, p. 214

However, just knowing is not enough for Bahá'ís. Education must include application and commitment. The individual must make efforts to use that knowledge, as well as pursue it: "Knowledge is the first step; resolve, the second step; action, its fulfillment, is the third step." - 'Abdu'l-Bahá in London, p. 54

As more studies are being published that show the importance of both spiritual and temporal education, it is obvious how critical individual commitment and action are to healing and health. Support for individuals trying to make changes requires education of their families and society in order to be successful. Some leaders of scientific thought are even going so far as to assert that a spiritual life may be a necessary component for such commitment and action to take place.

Bahá'u'lláh provided a plan for society and the guidance for building communities to develop exactly those virtues and the resultant behaviors that will change the world. Bahá'ís are busy learning to build from His plans.


Related Articles
Editor's Picks Articles
Top Ten Articles
Previous Features
Site Map





Content copyright © 2023 by Cheryll Schuette. All rights reserved.
This content was written by Cheryll Schuette. If you wish to use this content in any manner, you need written permission. Contact Cheryll Schuette for details.