Understanding Basic Planting Terminology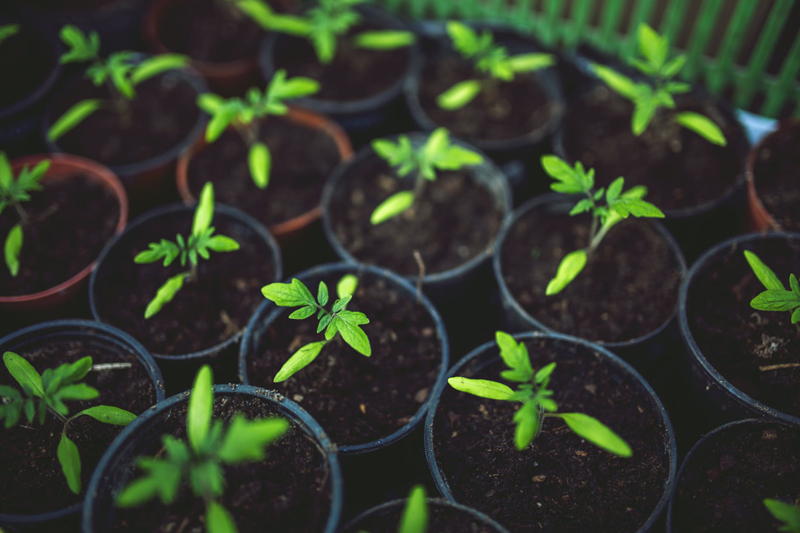 When you look in a garden catalogue or on the back of a seed packet there is usually some information listed to help you better choose a plant that is most appropriate for your garden. They also explain how, where and when to plant your seeds/plants. Understanding these concepts will greatly help to minimize your disappointment in your garden come mid-summer.

Height: This refers to how tall the plant will be when it is full grown. This is important in garden design so you can plan accordingly so all of your flowers will be visible. It is also important to really have a good idea what 18 inches or 1-2 feet really means, because when they say a plant will be 2 feet tall, they really mean it, and if you don't plan for the height of plants you may have some plants in the middle surrounded by tall plants making it impossible to see them.

Germination: This term refers to how long it takes for the seed to come out of the ground. Plants sprout usually with two leaves. Many catalogues will have a picture of what this little sprout will look like. It is good to know what your little sprouts look like so you can compare them to other little sprouts in the garden that could be weeds. When the spring rains come, everything will begin to germinate and you will want to pull weed sprouts as soon as you can, this is possible by identifying the things you have planted and want as apposed to the weeds that just popped up.

Sowing depth: This is how deep into the soil you put the seed. Many times it will be 1/8 of an inch, but sometimes with small seeds it can be as small as 1/16th of an inch. When it is such a minimal amount it is better to broadcast or spread the seeds out and then lightly tamp them down with your foot. That way you will only depress the seeds slightly under the soil. Seeds that are sowed too deeply will not come up and you will be disappointed later in the season. This is one of the easiest things to "mess up" when planting a new garden, so be careful to pay attention to how deep you are planting the seeds, and make sure it correlates with what the package/catalogue said the plant needs.

Blooming period: This is the time that the plant usually blooms during the season. This will usually be stated in terms of months. When planning a garden the blooming period is important so you can plant things that will be blooming throughout the whole growing season, instead of just having color for a month or two in spring. There are many plants that do well in the heat of summer, so be sure to check the blooming period when planning your garden.

Once you understand the terminology you are better prepared to begin planning and then buying and planting the seeds/plants you want for your garden, but understanding what the little tiny seed you hold in your palm will become is the beginning of gardening success.



Related Articles
Editor's Picks Articles
Top Ten Articles
Previous Features
Site Map





Content copyright © 2019 by Jackie Lee. All rights reserved.
This content was written by Jackie Lee. If you wish to use this content in any manner, you need written permission. Contact Gail Delaney for details.