Photograph Care, Storage and Repair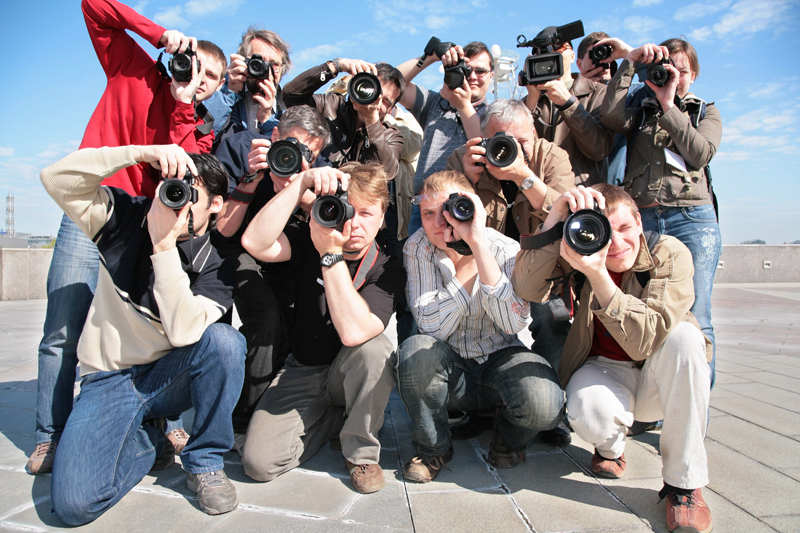 Photographs are our shareable memories. We hang them on our walls, we keep albums of all important events, we carry prized photos in our wallets. A photograph is simply irreplaceable. That moment will never come again. It's critical, therefore, to store and protect your photographs as well as humanly possible.

Basic Storage
Photographs are simply a layer of chemicals on a piece of paper. Paper is made from wood. Therefore photographs are extremely easily destroyed. Fire will burn them up. Water will cause them to get mouldy. Extremes in temperature and humidity will destroy the image. If you want the images to last, it's important to give the images a fighting chance.

First, store the photographs at around 50% humidity and between 50F and 90F. Too dry, and the pictures will crumble. Too wet, and the pictures will get mouldy. Allow air to circulate around the photos to maintain the balance - never seal them in plastic. The best storage is using "corners" that you stick the edges of the photos into without any glue touching the photo. Storing the photos in boxes with circulation holes - with pieces of paper separating each photo from the next - is also great. Of course, that isn't as nice as far as sitting around with the family, looking through the images.

You want to always keep photographs off of the floor. Bugs, spiders and mice that nibble on paper all live down there! Keep the photographs up on shelves.

I *highly* recommend scanning all of your photographs in and then storing the originals in archival boxes somewhere safe, where they're never touched. Then, email a full copy of all of the photographs to your family members and ask them to back up their copy. That way even if your entire house is destroyed in a hurricane or flood, you have copies of all of those images. Yes, the originals are lost - but remember that the originals were just prints made from negatives. They were a "version" of that original negative. As long as you have a digital version saved, you have something to pass down to future generations. If you don't have a scanner, there are many services that can do this for you for relatively little money.

Basic Damage Repair
Most damage to photographs comes from improper storage. You put the pictures in the old style plastic sheet album and they decayed. You left the photographs in a cardboard box on the basement floor and they got mouldy. If this is a truly historical image, you will want to talk to your local library to find a conservationist to help out. In general, you can use a very light-bristle brush to try to remove dirt or surface mold. You want to be very gentle, so you do not brush away the actual image itself. For more tough problems, try a soft cloth with distilled water, with very light pressure. Again, you are always running the risk of harming the underlying image - but you have to trade that off with the risk that leaving the contaminant on the photo will harm it further.

Before you start any damage repair, get a scan or photograph of the photograph. That way if things do get worse, you can digitally recreate the image and at least have a "Photoshop version" of the image. In fact, there is now an entire industry of people who will give you a "fixed up" digital version of your image. That is, you send them the original damaged photo. They scan it in and then fix it up in Photoshop. They aren't actually fixing your original photo - but they are giving you a pretty, new version of it that is worthy of display.

Water Damaged Photographs
Just about every home has the potential for water damage. Homes along the southeast can easily see hurricane damage. Homes in the north can get a snowstorm with subsequent melts. Homes in the west can see flash flooding. If photographs are stored on the ground in the cellar, they're pretty much asking to be flooded - but even photographs up on shelves can get wet if the weather is bad enough. How do you try to save your precious photographs once they've gotten wet?

First, hang up some strings to serve as clothes lines. Peel each photograph one by one from the pile it is in or the album. Try your best not to touch the image side, as your fingers might rub the gooey color layer off the paper. If there is any gunk on the photo, rinse it gently in clean water, with little to no "pressure" that might wash away the actual chemicals. When the photo is relatively clean, pin it to the clothes line, putting the clothes pin on the least visible corner that you can. Yes, you will be "denting" the photographs, but you are trying to save them from destruction here. If you let them stay wet, they will mold and disintegrate. Keep the room as cool as you can so that the mold grows as slowly as possible. Set up fans to blow on a low speed, to keep the air circulating. Set up a dehumidifier to remove the moisture.

The photos won't be perfect when they are done, but they will at least be viewable. Remember, by far the best way to retain an image through a disaster is to have back up copies of it somewhere else, that the disaster did not hit. All historically meaningful images should be backed up by scanning them and mailing copies off to other family members or locations.


Related Articles
Editor's Picks Articles
Top Ten Articles
Previous Features
Site Map





Content copyright © 2022 by Lisa Shea. All rights reserved.
This content was written by Lisa Shea. If you wish to use this content in any manner, you need written permission. Contact Ewa Sapinska for details.