The 100 Syllable Mantra Of Vajrasattva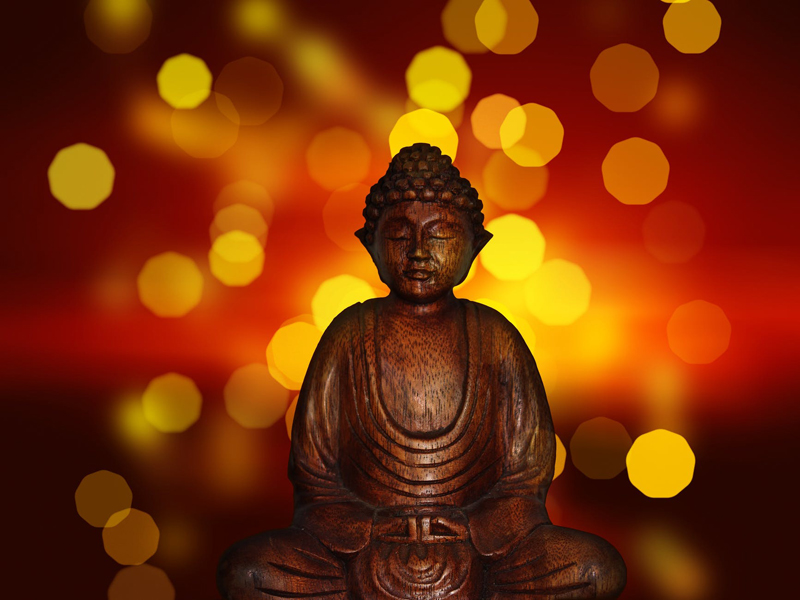 This is recited after the previous section of the purification practice.

OM BANZA-SATTVA, SAMAYA MANU-PULAYA
Oh Vajrasattva, keep your pledge,
BANZA-SATTVA TVENO PATISHTA
Vajrasattva reside in me,
DIRDHO ME BHAVA, SUTOKYO ME BHAVA
Make me firm, make me satisfied,
SUPOKYO ME BHAVA, ANU RAKTO ME BHAVA
Fulfill me, make me compassionate,
SARVA SIDDHAM ME TA YANZA
Grant me all siddhis.
SARVA-KARMA SUCHA ME
Also make my mind
CHITTAM SHRIYAM KURU HUM HA HA HA HA HOH
Virtuous in all actions Hum Ha Ha Ha Ha Hoh
BHAGAVAN SARVA TATHAGATA
All the Blessed Tathagatas,
BANZA MA ME MUNCHA, BANZA BHAVA
Do not abandon me, make me indivisible,
MAHA SAMAYA SATTVA
Great Pledge Being.
AH HUM PHAT

(recite 21 or 108 times. It is helpful to have a mala to help you focus on how many times you have recited this prayer. Recite at least 21 times. If you have time alloted for 108, that is great!)


DAK NI MI SHAY MONG PA YI.
Out of ignorance and delusion I have transgressed
DAM TSIK LAY NI KAL SHING NYAM.
my words of honour and let them degenerate.
LA MA GON PO KYAB DZOD CHIK.
O Lama, lord master,
TSO WO DOR JE DZIN PA TE.
lord of beings
THUG DE CHEN PO'I DAK NYID CHEN.
with a nature of great compassion,
DRO WAY TSO LA DAK KYAB CHI.
to you I turn for refuge.
DOR JE SEM PAY SHAL NAY RIK KYI BU.
Vajrasattva replies, O son of the family, you are cleansed
KYOD KYI DIK DRIB DANG
and purified of all your downfalls and obstacles,
DAN TSIK NYAM CHAK THAM CHAY CHANG SHING DAK GO.
as well as your degenerated and broken words of honour.
SHAY SUNG NAY RANG LA THIN PAY RANG KI GO SUM DANG
Then he dissolves into me and my body, speech and mind become
DOR JE SEM PAY KU SUNG THUK YER MI CHAY PAR GYUR.
inseparable from the body, speech and mind of Vajrasattva.

DEDICATION

GE-WA DI-YI NYUR-DU DAG
By the accumulation of this merit
DOR-JE SEM-PA DRUB-GYUR-NE
may I quickly accomplish in reality Vajrasattva.
DRO-WA CHIG-KYANG MA-LU-PA
And all sentient beings without exception
KYE-KYI SA-LA GO-PAR-SHOG
may I lead to that stage.
JANG-CHUB SEM-CHOG RINPOCHE
May the supreme Bodhi-mind
MA-KYE PAY-NAM KE-GYUR-CHIG
grow where it has not grown.
KYE-PA NYAM-PA ME-PA-YANG
Where it has grown undefiled,
GONG-NE GONG-DU PHEL-WAR-SHOG
may it unceasingly increase.

Practice this once or twice in the upcoming week. Please sign up for the newsletter to be notified of when there will be a chat time arranged for us to discuss out experience and also to preactice one together. Namaste', in metta!


Related Articles
Editor's Picks Articles
Top Ten Articles
Previous Features
Site Map



Follow @mommymystic
Tweet



Content copyright © 2022 by Jeanette Stingley. All rights reserved.
This content was written by Jeanette Stingley. If you wish to use this content in any manner, you need written permission. Contact Lisa Erickson for details.