Honeymoon Packing – LUSH Handmade Bath/Body Products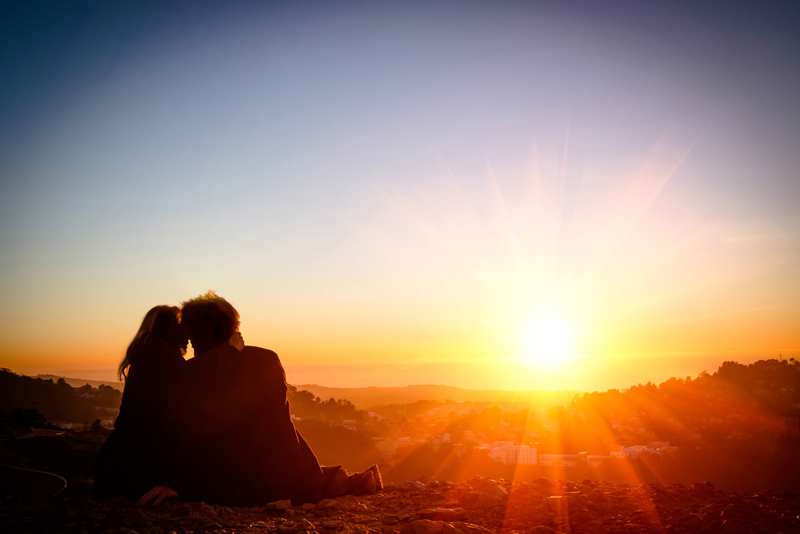 I first learned about LUSH's fresh, handmade cosmetics when a store opened near my hometown. This was no ordinary bath and body store. Orb-shaped Bath Bombs were stacked like produce at an open-air farmer's market, and product names and prices were scrawled on chalkboard on the walls.

All of the products from LUSH are made with natural ingredients, with no chemical preservatives. That means they have a shorter shelf life than typical beauty products. It also means that some of the solid items, such as the Massage Bars below, may melt in unusually hot climes. If you pack these in your honeymoon suitcase, and you're off to the tropics, once you arrive, you may want to store them in your hotel room's mini fridge.

Here's my review of some of LUSH's more "sensual" products, ideal for honeymooners:

Amandopondo Bubble Bar: LUSH's Bubble Bars operate like your liquid bubble bath, but they are solid products. Crumble a portion under running water, and your bathtub will quickly fill with lovely scented bubbles. (Turn on those Jacuzzi jets, and you'll be overwhelmed with foam—not necessarily a bad thing if you really want decadent soak.) The Bubble Bars contain baking soda and cream of tarter to soften bathwater and the skin.

The Amandopondo has an odd name (check it out on the website to read its history), but a marvelous citrus scent. According to LUSH, lemon is said to "produce clarity of thought" and oranges to "revive and calm the mind." An accompanying scent is rose—the bar even has a real rosebud in it. Start or end your day with an Amandopondo-inspired bath, and you'll feel refreshed.

Romance in a Stone Bath Bomb: You'll only find Bath Bombs at LUSH. These are similar to fizzy cubes you may have used in the bath before, but instead of a soft fizz, Bath Bombs erupt in bubbles once they hit the water—and often let forth flower petals, confetti, glitter or any number of other little bits the creators placed in the orb. Bath Bombs do tend to make a mess of your tub; you might want to tip your maid a bit more if you use one of these in your hotel room.

The Romance in a Stone Bath Bomb has a citrus smell, which I love, as well as a rose scent. Frankly, it reminded me of a grandma's rosewater perfume—I'm not sure if that's a good or bad thing if you're inspiring romance. The Bath Bomb released rose petals, and tucked inside is an actual piece of paper with a love poem printed on it. The writing was hard to read, even after it dried, and some of it got rubbed off in the water, but this Bath Bomb gets high marks for its creativity.

Soft Couer Massage Bar (aka The Honeymooner): Massage oils can get really messy, and bottles can leak in your luggage. LUSH's Massage Bars are a nice alternative—even though they may melt a bit en route to your honeymoon location, they'll firm up again once the cellophane-wrapped package is submerged in a bucket of ice or placed in a cool, dark place.

Massage Bars are designed to melt by your body heat when they are applied to dry skin. The heart-shaped Soft Couer bar is unusually playful, namely because it has a molten center—a gooey blend of cocoa and honey. This Massage Bar is not for the faint of heart! If getting a bit sticky isn't what you're into, don't buy it. But if you like the idea of having your fiancé massage you with something that smells like a Rolo or toffee candy, check this product out. And again, you may want to tip the maid a bit extra or put down towels on your hotel room's bed to avoid ruining the sheets!

Sexy Peel Soap: Just forty to 60 percent of each of LUSH's handmade soaps contains cleansing ingredients, so they aren't drying. The remainder of each soap bar is filled with essential oils, herbs and other goodies for moisturizing the skin. The Sexy Peel Soap has a delicious citrus scent. It really wakes you up in the morning. After a shower with this soap—filled with grapefruit, lemon and lime juices—I'm energized and ready to start my day.

Learn more about LUSH's hundreds of other creative and fun products—including Solid Shampoos, Hair Hennas, Body Butters and Temple Balms—online. LUSH devotees from around the world keep the website's forum quite active; these are opinionated folks, so if you have any questions about a product, you'll surely find an answer or review from "real people" who have actually used the item. Enjoy!

You Should Also Read:
LUSH Online


Related Articles
Editor's Picks Articles
Top Ten Articles
Previous Features
Site Map





Content copyright © 2022 by Kara Williams. All rights reserved.
This content was written by Kara Williams. If you wish to use this content in any manner, you need written permission. Contact Michelle da Silva Richmond for details.