Planting a Cut Flower Garden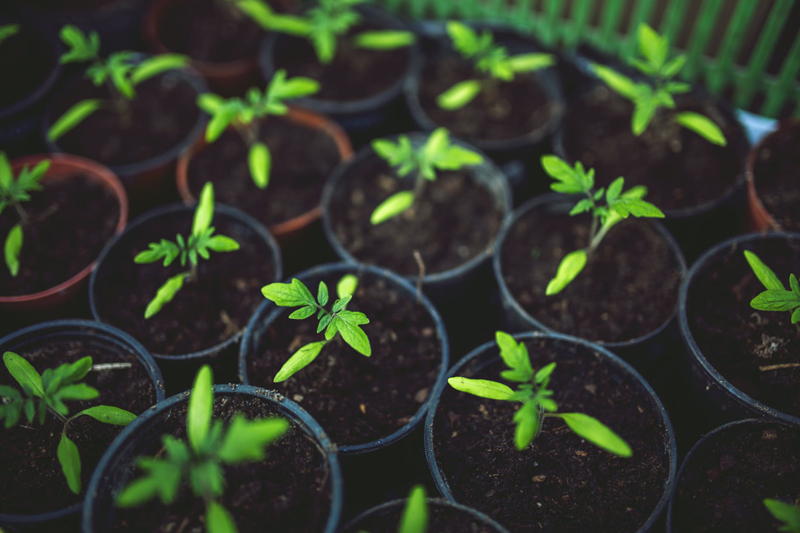 One of the great things about growing flowers is being able to bring a piece of Spring or Summer in to the house to enjoy. I, however, always find myself torn between enjoying them outside and cutting them out of the garden to enjoy in the house. This is where the idea of a cut flower garden comes in. A cut flower garden is made of flowers that you absolutely love, that look great in a vase, and have been planted for the sole purpose to be cut and taken in the house or given to others.

The purpose of this particular garden is to cut the flowers when they first bloom, so you may want to think about where you want to put it. It may not be the most beautiful garden in your yard, so you may want it in the back of the property, or why not just utilize some space in your vegetable garden?

These plants will need direct sun for at least six hours a day. They will also need good rich soil, which can be amended with compost or other organic material. You will want to plant in rows not wider than three feet, so you can reach to the middle. Make sure you leave yourself plenty of room in the aisles between your rows as well. You could also build a raised bed, which would work great for this purpose.

When choosing plants for a cut flower bed the sky is really the limit! First, think about the flowers you absolutely love the most and really enjoy having around the house. You also want to think of getting flowers in complementary or contrasting colors to your favorites so you can make wonderful arrangements. Once you have this figured out, you can check online at a seed company and find out when those plants bloom. Then look for other flowers that catch your eye that bloom at in between times so you will have flowers in bloom the entire growing season.

This is where the difference between annuals and perennials will play a big part. Annuals, although they need to be replanted each year will rebloom after you cut the flowers, so they will flower throughout the growing season. Perennials will only bloom during a certain time and it is not usually a very long period of time. Just remember, that even though the monetary outlay for perennials is more initially, you will not have to replant them next year, and each year they usually spread and offer more and more blooms.

I think a mixture of annuals and perennials is ideal. You can choose perennials that bloom at different times throughout the year so you will have blooms all season, and add some wonderful annuals for low maintenance color all summer long.

You also have the choice of planting seeds or plants. Seeds will be much cheaper and you will have just about any plant of your choosing at your disposal. It will take longer for the plants to grow and bloom, however. Plants will grow and bloom quickly, but you will only have a choice of what your local or online grower have available. No reason why you can't mix the two either.

Having a separate cut flower garden is a great idea if you love having flowers in the house and available for arranging, and it's easy too!


Related Articles
Editor's Picks Articles
Top Ten Articles
Previous Features
Site Map





Content copyright © 2019 by Jackie Lee. All rights reserved.
This content was written by Jackie Lee. If you wish to use this content in any manner, you need written permission. Contact Gail Delaney for details.