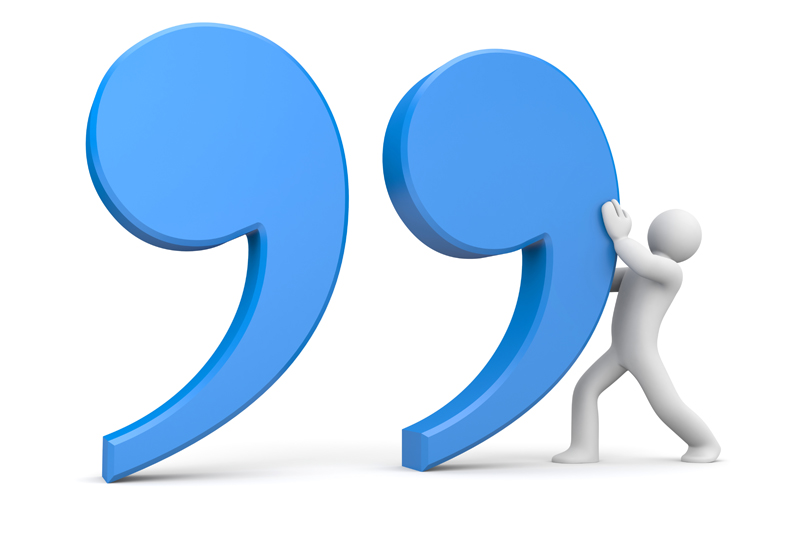 "Chicago is an October sort of city even in spring. "
--Nelson Algren
"Autumn's the mellow time. "
--William Allingham
"The Sussex lanes were very lovely in the autumn... spendthrift gold and glory of the year-end... earth scents and the sky winds and all the magic of the countryside which is ordained for the healing of the soul."
-- Monica Baldwin
"Autumn arrives in the early morning, but spring at the close of a winter day. "
--Elizabeth Bowen
"I trust in Nature for the stable laws Of beauty and utility. Spring shall plant And Autumn garner to the end of time. "
--Robert Browning
"Autumn wins you best by this its mute Appeal to sympathy for its decay. "
--Robert Browning
"Autumn.. the year's last, loveliest smile. "
--William C. Bryant
"Glorious are the woods in their latest gold and crimson, Yet our full-leaved willows are in the freshest green. Such a kindly autumn, so mercifully dealing With the growths of summer, I never yet have seen."
-- William C. Bryant
"This existence of ours is as transient as Autumn clouds. To watch the birth and death of beings is like looking at the movements of a dance. A lifetime is a flash of lightning in the sky. Rushing by, like a torrent down a steep mountain. "
--Buddha
"Youth is like spring, an over- praised season more remarkable for biting winds than genial breezes. Autumn is the mellower season, and what we lose in flowers we more than gain in fruits. "
--Samuel Butler
"Autumn is a second spring when every leaf's a flower. "
--Albert Camus
"A lonely man is a lonesome thing, a stone, a bone, a stick, a receptacle for Gilbey's gin, a stooped figure sitting at the edge of a hotel bed, heaving copious sighs like the Autumn wind."--
John Cheever
"I have seen few things as beautiful as a 6:30am lift-off from San Francisco International Airport in the autumn. From above, the rippled fog layer laps against the shores of the foothills like a voluminous cotton ocean."
-- Eric Cheng
"Action must be taken at the first signs of disruption or decay, otherwise disaster will follow as ice-bound water follows brief autumn frosts. "
-- I Ching
"A wind has blown the rain away and blown the sky away and all the leaves away, and the trees stand. I think, I too, have known Autumn too long."--
E.E. Cummings
"He types his laboured column--weary drudge! Senile fudge and solemn: Spare, editor, to condemn These dry leaves of his autumn. "
--Robertson Davies
"No Spring nor Summer Beauty hath such grace As I have seen in one Autumnal face. "
--John Donne
"Delicious autumn! My very soul is wedded to it, and if I were a bird I would fly about the earth seeking the successive autumns. "
--George Eliot
"We are reformers in the spring and summer, but in Autumn we stand by the old. Reformers in the morning, and conservers at night."--

"If a man . . . can paint a landscape, and convey into souls and ochres all the enchantments of Spring or Autumn; it is certain that the secret cannot be kept; the first witness tells it to a second, and men go by fives and tens and fifties to his doors. "
--Ralph Waldo Emerson
"Believe in yourself, your neighbors, your work, your ultimate attainment of more complete happiness. It is only the farmer who faithfully plants seeds in the Spring, who reaps a harvest in Autumn. "
--B. C. Forbes
"My sorrow, when she's here with me, thinks these dark days of autumn rain are beautiful as days can be; she loves the bare, the withered tree; she walks the sodden pasture lane. "
--Robert Frost
"I've never known anyone yet who doesn't suffer a certain restlessness when autumn rolls around... We're all eight years old again and anything is possible. "
--Sue Grafton
"Unless a tree has borne blossoms in spring, you will vainly look for fruit on it in autumn. "
--Chalres Hare
"Winter is an etching, spring a watercolor, summer an oil painting and autumn a mosaic of them all. "
--Stanley Horowitz
"I saw old autumn in the misty morn Stand shadowless like silence, listening To silence. "
--Thomas Hood
"Beauty for some provides escape, who gain a happiness in eyeing the gorgeous buttocks of the ape or Autumn sunsets exquisitely dying."--
Aldous Huxley
"It was one of those perfect English autumnal days which occur more frequently in memory than in life. "
--P. D. James
"He is outside of everything, and alien everywhere. He is an aesthetic solitary. His beautiful, light imagination is the wing that on the autumn evening just brushes the dusky window. "
--Henry James
"Autumn rain, autumn wind, they make one die of sorrow. "
--Qiu Jin
"No man can taste the fruits of autumn while he is delighting his scent with the flowers of spring. "
--Samuel Johnson
"Autumn is the harvest of greedy death "
--Juvenal
"The sweltering summer of the Negro's legitimate discontent will not pass until there is an invigorating autumn of freedom and equality. "
--Martin Luther King Jr
"Autumn is a season followed immediately by looking forward to spring. "
--Doug Larson
"Parting is a training streamer, Lingering like leaves in autumn... "
--Philip Larkin
"Fall is my favorite season in Los Angeles, watching the birds change color and fall from the trees. "
--David Letterman
"Deep inside, we're still the boys of autumn, that magic time of the year that once swept us onto America's fields. "
--Archie Manning
"Our judgment ripens; our imagination decays. We cannot at once enjoy the flowers of the Spring of life and the fruits of its Autumn. "
--Thomas Babington Macaulay
"Every season hath its pleasures; Spring may boast her flowery prime, Yet the vineyard's ruby treasures Brighten Autumn's sob'rer time. "
--Thomas Moore
"Climb the mountains and get their good tidings. Nature's peace will flow into you as sunshine flows into trees. The winds will blow their own freshness into you, and the storms their energy, while cares will drop off like autumn leaves. "
--John Muir
"Autumn asks that we prepare for the future—that we be wise in the ways of garnering and keeping. But it also asks that we learn to let go—to acknowledge the beauty of sparseness. "
--Bonaro W. Overstreet
"October is a symphony of permanence and change."
-- Bonaro W. Overstreet
"Autumn...makes a double demand. It asks that we prepare for the future--that we be wise in the way of garnering and keeping. But it also asks that we learn to let go--to acknowledge the beauty of sparseness. "
--Bonaro W. Overstreet
"I don't really like the autumn. For me it is the beginning of winter and I hate the winter. White, the colour of death. "
--Simon Schama
"Unless a tree has borne blossoms in spring, you will vainly look for fruit on it in autumn. "
--Sir Walter Scott
"The teeming Autumn big with rich increase, bearing the wanton burden of the prime like widowed wombs after their lords decease."--
William Shakespeare
"There is a harmony In autumn, and a lustre in its sky, Which through the summer is not heard or seen, As if it could not be, as if it had not been! "
--Percy Bysshe Shelley
"Union of the weakest develops strength Not wisdom. Can all men, together, avenge One of the leaves that have fallen in autumn? But the wise man avenges by building his city in snow. "
--Wallance Stevens
"The smile that flickers on baby's lips when he sleeps- does anybody know where it was borne? Yes, there is a rumor that a young pale beam of a crescent moon touched the edge of a vanishing autumn cloud, and there the smile was first born . . . . "
--Rabindranath Tagore
"Change is a measure of time and, in the autumn, time seems speeded up. What was is not and never again will be; what is is change. "
--Edwin Way Teale
"Tears, idle tears, I know not what they mean, Tears from the depth of some divine despair, Rise in the heart and gather in the eyes, In looking on the happy autumn fields, And thinking of the days that are no more. "
--Alfred, Lord Tennyson
"October. This is one of the peculiarly dangerous months to speculate in stocks in. The others are July, January, September, April, November, May, March, June, December, August, and February. "
--Mark Twain
"We cling to our own point of view, as though everything depended on it. Yet our opinions have no permanence; like autumn and winter, they gradually pass away. "
--Chuang Tzu
"Contentment is not a luxury if it is temporary and rejuvenating. Otherwise, it is suspect. The time for longer, more everlasting contentment is in the autumn of our lives. "
--Albert Emerson Unaterra
"Autumn is full of leave-taking." "
--Mary Webb
"All those golden autumn days the sky was full of wings. Wings beating low over the blue water of Silver Lake, wings beating high in the blue air far above it . . . bearing them all away to the green fields in the South. "
--Laura Ingalls Wilder
"I prefer winter and fall, when you feel the bone structure of the landscape-- the loneliness of it-- the dead feeling of winter. Something waits beneath it-- the whole story doesn't show. "
--Andrew Wyeth
"They travel with a constant companion, autumn. "
--Johann Wolfgang Von Goethe
"When men once reach their autumn, sickly joys fall off apace, as yellow leaves from trees "
--Edward Young
Hot Summer, Cool Shutters... 25% OFF Custom Shutters in as little as 14 Days!
Orchid Nine Patch
You Should Also Read:
Nature Quotations
Special Poetry
Link to Quotations


Related Articles
Editor's Picks Articles
Top Ten Articles
Previous Features
Site Map





Content copyright © 2019 by Danielle Hollister. All rights reserved.
This content was written by Danielle Hollister. If you wish to use this content in any manner, you need written permission. Contact Nicole Cardillo for details.