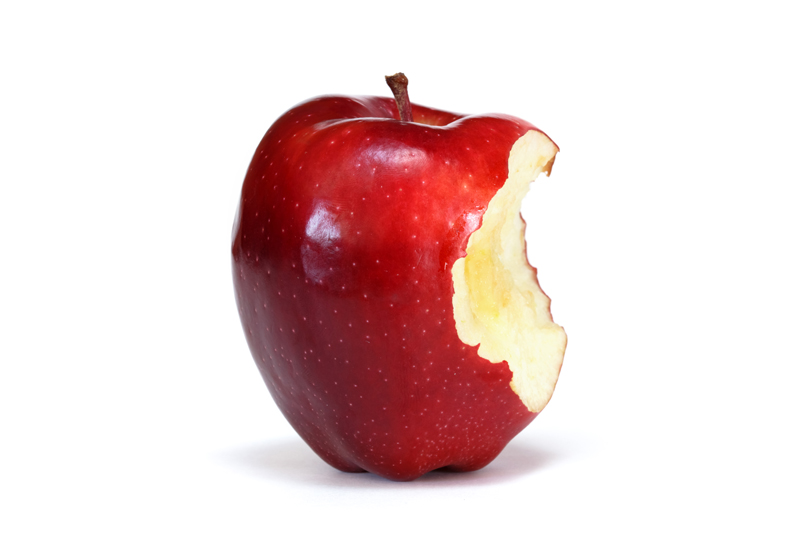 Fasting is a wonderful way to cleanse the inside of our bodies. The American diet is loaded with heavy duty fats, calories, sugar, and very little nutritional value. Fasting can teach you a lot about your relationship with food and meals. Many people eat because they are feeling anxious and bored, and not because they are truly hungry. After three days, your digestive tract is empty, and your body has adjusted to not processing the food in your digestive tract , and not relying on stored fats as part of the process. After the first three days of a fast you can expect to stop feeling hungry, and thus will be able to alleviate binge, anxiety or boredom induced snacking. An apple cleansing fast is ideal for beginning fasters. The apple is an energizing food and will keep up your energy while you are bringing down your food consumption.

This is a purifying diet which cleanses your alimentary canal, kidneys and liver, as well as your entire system. Yellow apples also contain high amounts of pectin, which is known to reduce cholesterol. Staying on this fast for three days will allow your body to digest, clean out toxins and stored fats and rejuvenate. This is a simple, yet effective fast that is great to repeat every few months to maintain the balance within the body. This is a great summertime fast, but can be done anytime of the year.

Recommended apple brands include: Jonathon, Jenneting, Black Arkansas, Oregon Red, Sheepnose, Delicious and Arkansas Russet. Organically grown apples are by far the best.

It is alright to drink coffee, but do not add milk or cream. Avoid strenuous exercise. Light yoga and gentle stretching are excellent during this fast. This is a time for the body to repair itself internally, and strenuous exercise can distract the body's focus from inward to outward. In fact, strenuous exercise can be detrimental during a fast, because your body lacks many of the nutrients and calories necessary for a workout to be beneficial. If you must do heavy labor, try and cut it down by at least half. After completing your fast, maintain a regular exercise schedule. Exercise is essential to proper nutrient absorption and triggers feel good endorphins. Be sure to repeat this fast once a month for the next couple of months to obtain maximum benefits. Herbal teas can be very beneficial during this type of fast..

Steps:

Prepare by eating lightly the day prior to starting the fast. Have a small salad or light soup to brush your system clear and help to prepare the body.
Eat nothing but organic apples, red or yellow, for three full days. Drink plenty of water or apple juice also.
On the fourth day of the fast take two tablespoons of olive oil to aid in digestion and help bowel movements to begin after the fast.
Begin to drink orange juice in the morning of the fourth day., and eat a light meal of fruits and vegetables in the afternoon. By dinner that night you should be able to add some light grains to your diet.
On the fifth day, return to a normal, healthy diet and regular exercise.

Pregnant women and children should not fast.

If you have heart disease, diabetes, heart disease, ulcerative colitis, or epilepsy, or if you are under 18 or underweight , or on medication, consult a doctor before fasting.

Fasting should not be used as a method of losing weight, but rather to help the body to balance it's digestive processes, in order to naturally maintain an ideal weight for your body type.

This information is not intended as a substitute for professional medical advice or treatment. Please consult your physician if you have any health problems before starting a new health or diet routine.


You Should Also Read:
Cinque


Editor's Picks Articles
Top Ten Articles
Previous Features
Site Map





Content copyright © 2021 by Linda Paul. All rights reserved.
This content was written by Linda Paul. If you wish to use this content in any manner, you need written permission. Contact Victoria Abreo for details.