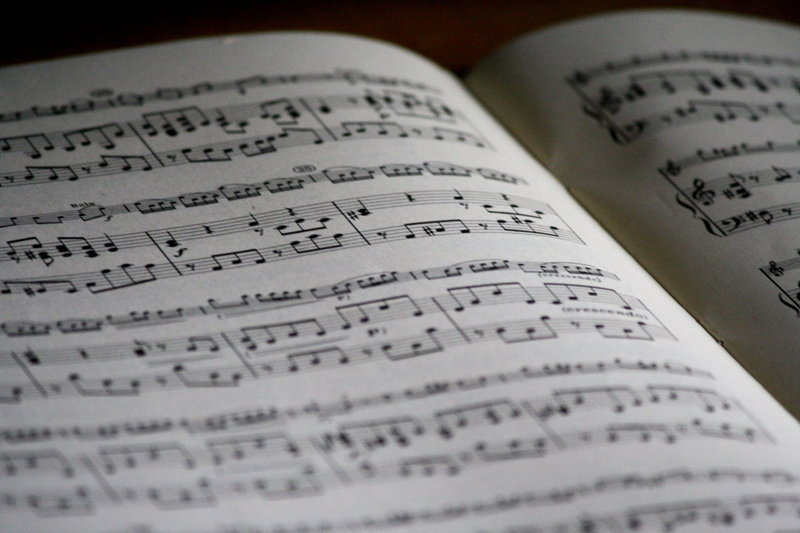 Vicki Yohe's new CD is chocked full of the wonderful praise ballads that she has been lauded for and she delivers a project that ministers to the heart and spirit. Opening with the song "I Simply Love You" Vicki's voice shines on this acoustic tune and with one listen you know that you are in for a treat. Next it moves to the standout on this recording and that's the high tempo power packed "Highest Praise" this tune shows why Vicki is known as "the little blond with the big voice" (McCain&Co PR). Powerful and spirit filled is "Highest Praise" and it gives you a reason to get your praise groove on even if it's 6 a.m. and you're stuck in rush hour traffic. (Smile) Ministering to the heart is "Deliverance is Available" written by V. Michael McKay, the lyrics "Cast your cares on Jesus/Haven't you heard all that he can do/Deliverance is available to you." hits home for anyone who has experienced a "valley situation" in their lifetime and had God to pull them through that period. Produced by legendary Sanchez Harley, (Yolanda Adams, Rizen)Geron Davis, (songwriter for Barbara Streisand) and newcomer Ay'Ron Lewis (Charles and Taylor) the project is full of wonderful tracks including the duet with Alvin Slaughter, "Increase Me", the title track "He's Been Faithful" featuring the Brooklyn Tabernacle Choir and the anointed "In the Presence of Jehovah".
I caught up with Vicki recently for a little Q&A about her project but we ended up talking more about a mother's favorite subject nothing more wonderful than our children. (Smile)
Christian Music@Bellaonline
Hey I'm sorry I missed your call earlier! I gave you my cell number instead of my home number it wasn't until I heard my phone vibrate that I realized you had called! I'm so glad I caught you!
Vicki Yohe
Oh that's ok!
VickiYohe.org
CM@B
I wanted to tell you that I love the CD!
VY
Oh you've got the new one?
CM@B
Yes and I have been singing "Lord we give you the highest praise" (singing in my best Vickie Yohe impersonation...I know I better keep my day job. Smile)
VY
Oh that's good! (She's so sweet...smile)
CM@B
Yes I'm playing it and singing it everyday! I know my kids are saying 'if she plays that song one more time'
Laughter
CM@B
I wanted to ask you about the inspiration behind the new album. What are some of the things that you wanted to convey to your fans through this new CD?
VY
Well I just think that this is a lot of praise and worship, that's what I'm pretty much known for so I'm not going to disappoint the people that really expect an album of praise and worship. (With) Songs like "Highest Praise" "I Simply Love You" and "In the Presence of Jehovah" but there is also songs like "Deliverance is Available" actually that's the first single. I just believe that when people hear that song even if they are in their vehicles, they will pull to the side of the road and just accept the deliverance from oppression, depression even cancer and (receive)miracles. That song is really kind of a stretch for me because I'm use to singing praise and worship but when the song came to me I thought you know what, this is a great song because I know a lot of people that needed to be delivered. Then there is also a song on there called "Increase Me" which is a duet with Alvin Slaughter that opens with the Prayer of Jabez. I think it is really a diverse (CD) I think that the praise and worship people are really going to be pleased. I also think that people that love black gospel "Deliverance" will make them happy. This is my eighth CD and it probably shows who Vickie Yohe is more than any of the other ones.
Vicki and Alvin Slaughter
Vicki Yohe.org
CM@B
Wow! I noticed that it has more ballads than up-tempo songs was that something you deliberately tried to do?
VY
Yes I'm just a ballad singer. I love ballads and we have more ballads presented to us than up-tempo songs. They try to get me to do more up-tempo songs and I try my hardest but boy these ballads just kept coming to me. Really on all my CD's I'm more of a worshipper and a 'praiser' and I like the more slow songs. So um Sanctuary and Highest Praise is as fast as it's gonna get.
Laughs
CM@B
Well you know if it ain't broke don't fix it!
VY
Yeah that's just who I am. I don't want to be something that I'm not and I don't want to sacrifice a song that I really feel passionate about because I needed a fast song.
CM@B
Exactly. You know you have crossed over all the mediums and have such a wide appeal of fans. What do you think is the reasoning behind that?
VY
Well you know I am so excited about that! I do probably 98% black churches and I have performed there for over the last 10 years. I also love the ages of my fans I have young kids six and seven years old buy my CDs! I have 80 year olds come up to me and say I love your music I love your diction I can understand what you're singing and I just love it!
CM@B
Now you just came off the "One Church Tour" with Kurt Carr, Smokie Norful and Rizen. Tell us about that? What was it like touring with those guys?
VY
Yeah it was a lot of fun. I shared a bus with Rizen! It was a good experience for me. After traveling for about 15 years I have always been on my own. This was my first time I ever did a (group) tour.
CM@B
Oh really?
VY
Yeah I just never even thought about doing it. I always stayed on my own but when the opportunity came to me I thought, you know this would be great to do! I love Kurt Carr and Rizen and so it went great. It started August 24th and it ended October 2nd. It was wonderful it's great to be on a tour where you really like the other ministers and their music. We all got along great and those Rizen girls are a lot of fun. We were probably on tour about a week and a half when Katrina hit. So after that we did concerts for a lot of the Katrina survivors and we received offerings for them. So we started out touring to promote our new CD's but we got a chance to really really minister to people that were hurting.
CM@B
Yeah I bet Deliverance really hit home with a lot of the Katrina victims.
VY
Yes
CM@B
Now you are a new mom?
VY
Yes! What's really awesome about our little baby boy is that some people might have heard us speak out about how we were going to open an orphanage in Uganda. So after being married for nine years (to husband Troy Hodges) having no children of our own we would pray you know wanting to have our own baby (but) it didn't happen. Then we spoke about the orphanage in Uganda and about a month and a half later, at the end of March, the Lord blessed us with a beautiful biracial baby boy. His named is Walker Winston Hodges. We got him from Ohio from the Darlene Bishop Home for Life. His birth mother had just turned sixteen when she found out she was pregnant. She hid her pregnancy for about six months because she was afraid of her family. Her father was an extreme racist and she was afraid to tell him it was a biracial baby. When she did he wanted her to have a partial abortion, he was that racist, but thank God she told him no. She told him she would adopt the baby off and he's wonderful. He is six months old. He has his own website
www.walkerwinstonhodges.com
CM@B
Oh not his own website! (Laughter)
VY
Yes! He's already flown 72 times and he will be the President of the United States one of these days!
Laughter
VY
He's our Moses I even got a picture of him in a basket! Bishop T.D. Jakes dedicated him just two weeks ago and you are going to hear some awesome things from Walker Winston Hodges. So many in his world and in this young girl's (world) that had him begged her to have an abortion and she said no. I was there when he was born and I got to cut the cord and I was the first one to hold him. He's been such a joy and such a testimony so he's gonna do some great things. I'm already campaigning for him to be the president.
Laughter
VY
Everybody laughs but if you go on his website you will see a lot of recent pictures of him. We got some pictures of his dedication. We got a picture of him with Yolanda Adams last week and Max Lucado, and we need to put those on there. It's such a fun thing! We originally started the website for his birth mother. Although we don't have contact with her she could watch Walker grow up.
CM@B
Now has her family come around since he's been born? Have they changed now that he is here?
VY
No. I've talked to her about twice since he was born but after the first year we won't talk at all. She's moved on and she knows that it's not healthy for her to talk to us a lot and even see Walker.
CM@B
Now as he gets older and if he wants to contact her will you let him?
VY
Oh definitely. We've got all contacting information and she knows how to contact us. She can e-mail us and give us updated information if she moves. Definitely! You can not keep that from an adopted child.
CM@B
Yeah and it's good that you are keeping things open like that.
VY
Oh yeah we will keep it open. They (adopted children) will hold that against you. I've had more people tell me you will know when to tell him. There is also books you can give them as a young child. So when they start reading they can read about a young boy that was adopted. So they can relate to that even if they are young, they are just like us. There are several ways you can talk to them. It's just great!
*In a statement from Sherri Fumarola who states she is the sister of the mother of the adopted baby mention by Vicki she states "The way that Vicki portrayed my father is completely false. My sister did indeed hide her pregnancy, not because the baby was biracial but because no 16 year old wants to tell her father she is pregnant. She was able to hide this for 8 months. Nobody new she was pregnant until then. Abortion was NEVER a consideration. My father is a great man and not a racist. He was raising 5 children on his own and there was no way he could feed another mouth. He was looking out for the intrest of my sister and her child."
CM@B
I understand that this is where the title of your project "He's Been Faithful" came from?
VY
Yes! That song I've loved that song for many years and I've sung if for many years. I always knew I would record it but I didn't know on what CD and when I would record it. So when I was working on the CD at the same time I decided to do "He's Been Faithful" and then we got Walker. So when we went to the record label I said listen we've got to title this CD "He's Been Faithful" and if you get the CD you will see Walker's picture and it's dedicated to Walker and the celebration of his life.
CM@B
Well I can truly tell you that motherhood is a tough job but it is the most rewarding.
VY
Oh I just love him! I could sop him up with a biscuit!
Laughter
VY
We just have so much fun. Every since he was born we have been around him. We've been there 24/7! It's not like I get up in the morning and take my son to a daycare and I only see him a few hours. I mean we are with him 24-7. I have to keep a pacifier in his mouth during church because he will be in church just talking 'abbba baaa' because we talk to him all the time. So he's a good talker and he is going to be a mouth piece for the Lord.
CM@B
Well that's wonderful and I can't wait to hear his first sermon!
VY
Well you have to check out his website!
CM@B
Okay I will do that now I don't want to keep you but I have to ask one final question, what can we look forward to you doing soon?
VY
Well I had the tour, the new CD is out and we will be opening up the orphanage in two wings in Ginger Uganda.
CM@B
Now what's the name of it?
VY
It's called 'New Destiny for Children' and the website will be up in a few weeks called
www.newdestinyforchildren.com
and we are opening up in a couple of weeks and we are so excited. I spoke this and said that we are gonna open up summer of 2006 and then I got a little nervous. I thought what if it doesn't open up and my husband said 'Where is your faith' and now it's opening up in October 2005!
CM@B
Wow even earlier than what you had spoken!
VY
This just shows you and gives you so much faith that when you open your mouth and you speak it, it's a little scary, I know we had been talking about it but then we spoke it and good things followed. I just said we're gonna open an orphanage in Uganda in the summer of 2006 and the place went crazy! Then I got nervous and thought maybe in the winter of 2006 but now it's gonna open this month. Now I have so many things I want to do.
CM@B
Well when you feel it you have to go with it.
VY
Yes you do!
CM@B
You have to be obedient to the spirit.
VY
Exactly right!
CM@B
I wish you so much success with it and thank you so much for talking to us about little Walker!
VY
Thank you so much Candace. I enjoyed talking to you and I like your last name!
Laughter
CM@B
Yes we (Walker and I) have that in common! I can't wait to see him (in person) I bet he is as precious as his mom!
VY
Oh he's precious alright!
Vicki and I went on to talk about children as all mothers do. I told her about my 14 and 11 year old babies and learned that she does want more children. I told her to go for a girl because they are so much fun to shop for when they are young. I talked about the bows for the hair and ruffle socks that were so much fun to buy. We chatted about our children for a while and finally Vicki had to go...I heard Walker calling for her (Smile) She left with a final statement that if any of her fans wanted to donate to the orphanage they could just log on to her website
www.vickiyohe.org
.


Related Articles
Editor's Picks Articles
Top Ten Articles
Previous Features
Site Map





Content copyright © 2018 by Candace Walker. All rights reserved.
This content was written by Candace Walker. If you wish to use this content in any manner, you need written permission. Contact Candace Walker for details.