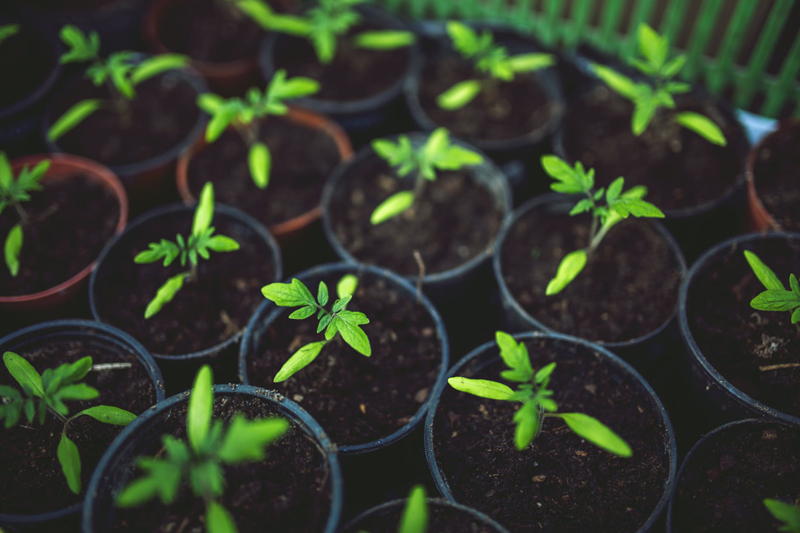 There is a seven-point checklist for preparing your garden for the fall with perennials. No, it isn't long and lengthy. If you take steps now and plan for the changing seasons, you will be ahead of the game.

Divide Your Perennials

This is a great time to divide your perennials. Choose the ones that bloom during the spring and summer months. By doing it now, they will have some time to readjust to their new growing place. Next spring, they will burst forth and produce a flowery show.

While dividing those perennials and planting them, you may as well buy some new perennials and put them in the ground too. As we all know, spring is the time we think of planting. Nevertheless, fall is also a big time to plant for spring flowers. Garlic, gladiola, and tulips are a few of the many choices.

Composting

This is also the perfect time to start your compost pile. You can add your leaves, garden plants, and shredded newspaper. Not only that but you will undoubtedly have all those fruit, and vegetable scraps left over from all that canning you did through the late summer and early fall. If any of your plants are diseased, do not add those to your compost pile or you will have problems next year. Those diseased plants you need to throw away. By next spring, your compost pile will ready to use.

Cleaning off Beds

After the first frost, clean off the perennial beds. Some people mow the area, some people rake the area. A lot of it is personal preference. This is the perfect time to cut off the dead flower stems. Pull or dig up the weeds and discard any diseased plants.

Dig up Tender Perennials

If you have any tender perennials, you need to dig them up, as they cannot take the harsh winter months and cold temperatures. After you dig them, you will need to store them in a cool dark place. There are several ways to keep them for next planting next spring. You can either wrap them, or cover them with moist material. Don't keep them soppy wet or they will rot and don't allow them to dry out. This will kill the life force inside them.

Mulching Tender Perennials

If you have perennials that are on the borderline of surviving the winter, and you don't feel like digging them out, you need to protect them. I usually pile extra leaves and straw over the top. Another method that
works just as well is to build a cold frame.

When the ground freezes, spread a layer of winter mulch over your gardening area. It will be a good start for next year's garden. You can also put a layer of mulch over your bulb beds and anything else that needs winter protection or a little richer soil.

Clean Garden Tools

Now that your garden is ready for winter, there are only two things left to do. Clean and sharpen your gardening tools so you don't have to do that next year. Store them in the garage, shed, anywhere to keep them dry and out of the elements.

Dream of Spring's Garden

Last, but definitely not least, pull out your gardening books, tablet and pen. You need to start planning for next year's garden and you only have one season to do that. Winter will be over before you know it and then you can begin again.


Related Articles
Editor's Picks Articles
Top Ten Articles
Previous Features
Site Map





Content copyright © 2019 by Gail Delaney. All rights reserved.
This content was written by Gail Delaney. If you wish to use this content in any manner, you need written permission. Contact Gail Delaney for details.