Tips to Growing Using and Keeping Herbs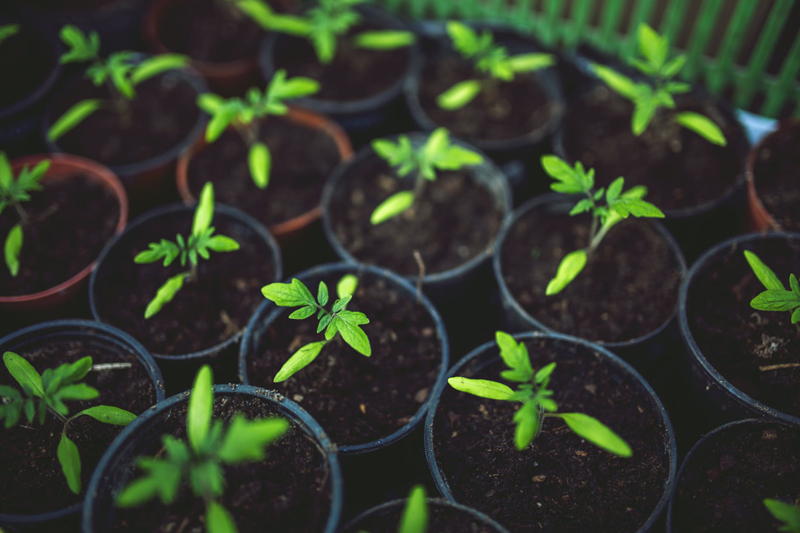 If you like cooking with fresh herbs, you'll find no better way than to grow your own. By growing your own, you are making a healthier food choice. You won't be adding pesticides or other harmful contaminants to them like that the ones in the grocery stores sell. Here are some tips to growing your own herbs in the garden and some of the popular ones to grow indoors.

In order to grow healthy herbs, you need the right size container. When you bring home your new herb plant, it is usually in a two to four-inch pot or a cell-like container. By planting your herbs in a six-inch pot, will give the roots room to grow. A general rule of thumb is to choose a pot that's at least two sizes larger than the pot it originally came in.

Do not Over-water

Do not over-water your herbs, because this can cause them to drown or rot. You only need to keep the soil moist and that will give your plants enough water to survive.

Do not cut too much off your plants at any one time. This is another way to kill your herbal plant or cause it a great deal of stress. To avoid this, take shorter sections of your herb plant.

The Farmer's Market

The best places to buy your plants are at the Farmer's Market. By doing this, you will know that they are probably hardy in your area. You can be assured that the majority of the plants at the Farmer's Market, have been organically grown. The people selling their produce take better taken care of their plants, making them much healthier than ones bought at stores like Wal-Mart. The people selling them are more knowledgeable and can tell you how to grow that particular plant in your garden.

Rosemary

Rosemary is a sun-loving plant and can be grown in the house. It grows best if put in a place where it can soak up some sun. By turning the pot once a week, will ensure that your rosemary plant will grow evenly. All you need to do is pinch the top sprigs off the plant for your cooking. Rosemary is the kind of plant you can share with others, as they are easy to start from cuttings.

How to Harvest Chives, Oregano and Thyme

Use scissors to cut chives for your cooking pleasures, but leave two to three inches of the leaf. Do not despair if your chive plant sets on flowers. Simply wait until the flower begins to dry and then cut the entire plant down leaving two to three inches. Your chives will take off and grow some more.

For oregano and thyme, simply take a stem and run your fingers up the stem taking off the leaves. These are two great spices to dry and keep. Cut a bunch of stems and put them in a place where it is cool and dark to dry. It will take two to three weeks before they are dry enough to crush up and put in glass jars to store.

Basil is one that you pinch off the top leaves and more will grow to take their place.

Drying Herbs

You can dry your herbs, then crush them and place in jars, or you can freeze them as they are. In order to freeze dill, basil and chives, simply wash them, chop them into little pieces and put them into an ice-cube tray. Fill each cell halfway with the herbs, than add water. Place in freezer. When frozen, remove herb ice cubes and place in a plastic bag. Seal tightly. To freeze the other herbs, wash them in boiling water instead of water from the tap.



Related Articles
Editor's Picks Articles
Top Ten Articles
Previous Features
Site Map





Content copyright © 2019 by Gail Delaney. All rights reserved.
This content was written by Gail Delaney. If you wish to use this content in any manner, you need written permission. Contact Gail Delaney for details.