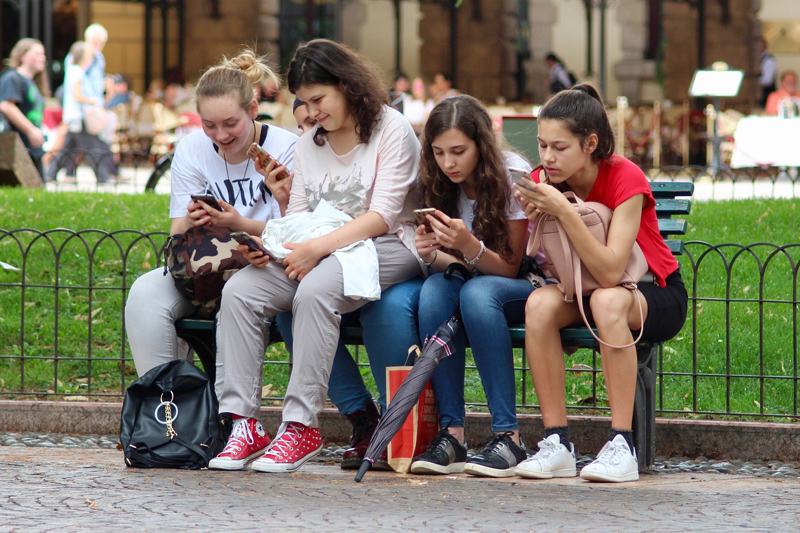 For portable systems, many of the Nintendo GameBoys are rather large. I'm really thrilled with the GameBoy Micro, with its small size and sharp screen.
This super-slim design fits perfectly in your pocket or purse, something not easily said for the other GameBoy systems I own. The back-lit screen means the display is always quite crisp. The buttons are easy to use, the screen is quite easy to read. The volume can crank enough for you to understand what's going on.
You get a variety of faceplate designs with each purchase, to customize it. I happen to love the pink ladybug design, but friends of mine really like the blue "ammonite" display. There's also basic black and other options too.
You can play any GameBoy game with this system. You can NOT play old GameBoy and GameBoy color games on this. While some complain about this, heck, the game system is TINY. They simply couldn't fit all that other functionality into this tiny system. To be honest, if I want to play an ancient game, I'll play it on one of my other systems. I rarely want to do that. This micro system is just perfect for all of my modern gaming needs, to carry around with me. Heck, you could complain that this doesn't play DS games either. Well, sure, that's why I own a DS.
I have a SP too - but the micro is much smaller and lighter. They are each different systems, for different reasons. It's like having an electric guitar and an acoustic guitar. Sure, they're both guitars - but there are reasons to use them in different situations. I'd use a SP at home - but I'd carry a micro with me when I travel.
The Micro *comes* with a little velvet-like pouch. You stick it in the pouch, it's safe. The faceplate covers the display area too - so you can simply switch faceplates any time you run into a scratch, and get a new look too.
As far as the smaller screen goes, it actually makes the display more crisp. For those of us with large screen TVs, you now how making an image larger also makes it more fuzzy. When you make an image smaller, you make it more crisp. I was really impressed with how some games looked on this!
Highly recommended!
Buy the Nintendo GameBoy Micro from Amazon.com


Editor's Picks Articles
Top Ten Articles
Previous Features
Site Map



Follow @lisavideogames
Tweet





Content copyright © 2022 by Lisa Shea. All rights reserved.
This content was written by Lisa Shea. If you wish to use this content in any manner, you need written permission. Contact Lisa Shea for details.