Reading a Textbook for Information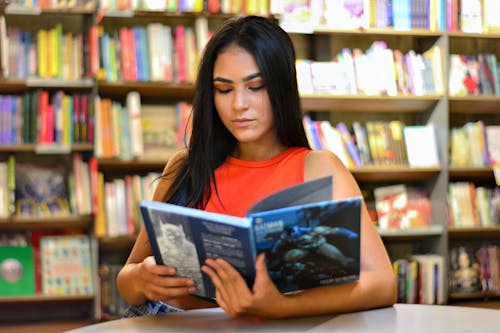 Reading a textbook is different from reading your latest "just for fun" novel. When you are reading purely for pleasure, you don't need to recall tiny details from the text. It's enough to remember the broad strokes of what is going on and whether you're enjoying your book. Textbooks impart knowledge. Fiction does too, but at a different level. The structure of a textbook is radically different from a novel.

Textbooks are meant to inform the reader on various subjects. Many textbooks have objectives at the beginning of their chapters. Sometimes, textbooks have objectives for each unit within the chapter. These objectives tell the reader what they should know or questions that they should be able to answer as they study the chapter. While reading is involved, studying is qualitatively different from perusing a novel.

Here is the strategic way that I read a textbook. First, I read the objectives. I want to know what I am expected to understand and remember after I have studied the chapter. I write the objectives down. They can be phrased as questions, which I do sometimes. As I go through the chapter, I find the answers to the objectives. I write those down, too.

The first reading pass that I make is to read the summary. It tells me a lot of the important information. If I am running short on time and didn't get to read the chapter, just before the class where I need the information, I read the summary. I can usually use what I know from previous knowledge to help me understand the summary. I jot down interesting info that I found there.

The second pass is to read all of the headings. As I am reading them, I also generate a list of questions that the headings bring to mind. I save the questions with the information from the summary and any other information that I have. Some of that other information will come from the sidebar information within the chapter, sometimes in little colored areas on the page. I read these at the same time that I read the chapter headings.

I look at my objectives, interesting info, and my questions. I make an effort to see if all of the information that I have identified is listed on my paper. Then, I start reading the text and answering my questions. Bold print words are often comments or information that are important. Those words will usually be found in the glossary. If you are lucky, the book also supplies the page number where the word is found. Finally, I answer the questions from the headings and the objectives. Then, I go to the back of the chapter and answer the chapter questions. When that is completed, I see what I could not answer. Anything that is still a mystery to me is written on a sheet of questions that I have for my study mates and for the instructor.

Yes, thoroughly reading a chapter takes a lot of time and energy. However, this method will help you get more from your classes. You will be better prepared for discussions, projects and tests. Plus you will be more likely to retain information for a longer time. This makes final exams just a little easier!


NEWSLETTER: I invite you to subscribe to our free weekly newsletter. This gives you all of the updates for the Reading Site. Sometimes, this newsletter has information on books and reading that is not in the articles. Fill in the blank below the article with your email address - which is never passed on beyond this site. We never sell or trade your personal information.

Related links: The Related Links below this article may be of interest to you.

There are times when I recommend an item related to my article and add an Amazon link, so that you can check it out. I am an Amazon Associate, and when you purchase an item after clicking on my link, I do make a commission for purchases made through that link.




You Should Also Read:
Fluency in Reading
Reading Fluency Practice Strategies


Related Articles
Editor's Picks Articles
Top Ten Articles
Previous Features
Site Map





Content copyright © 2022 by Connie Mistler Davidson. All rights reserved.
This content was written by Connie Mistler Davidson. If you wish to use this content in any manner, you need written permission. Contact Connie Mistler Davidson for details.