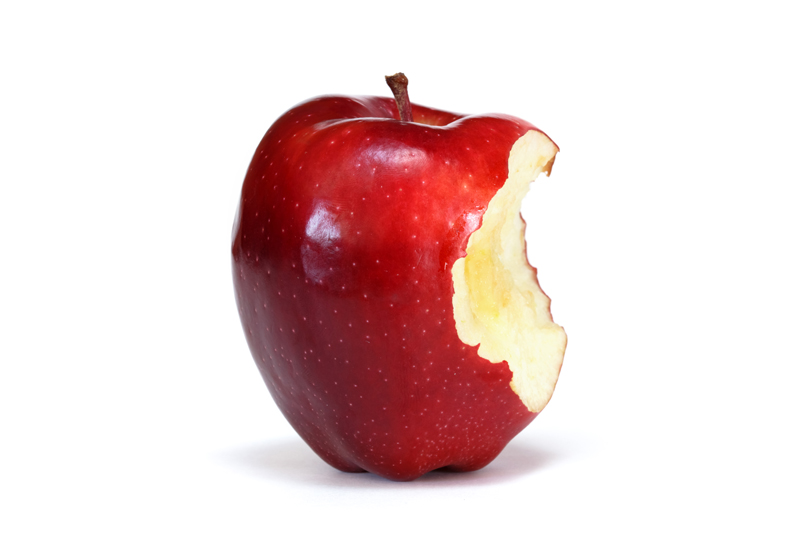 All of a sudden, with no apparent reason your heart is racing, your mouth is very dry, you get a horrible feeling of dread and you don't know why, you feel as if you need air and you start sweating. You try to calm yourself, but with no success. You try to think of a way to escape from the situation you are in at that moment. You might even end up at the emergency room. This is a typical example of a panic attack, suffered by more than 3 million people in the United States. Panic attacks usually take a person completely by surprise. This is one reason why they are so devastating.
You can take steps to lessen the chance of a panic attacks and learn to manage them better. First, learn to recognize a panic attack. When you sense the first symptoms, know that others may come. Remember that you have survived them before and can do so again. Develop practical techniques that will help you during an attack. And go easy on yourself. People who feel panic tend to be overly critical of themselves. It is also important not to hope for a quick cure. Improvement will come in time as you learn how to manage them..
If you feel a panic attack coming on you can talk to yourself, rationalizing the fear of the panic attack. Your conversation could be something like this: Okay, I am having a panic attack. I know it will pass and I will soon be out of it. I have survived them before I'll get through it." This self-talk give you reassurance and a sense of control over your anxiety taking the edge off your symptoms.
Next, keep your attention diverted. Visualization exercises helps by calming the body and takes your mind off the situation that is causing the excessive panic.
1. Start by lying down, getting comfortable and putting your feet up.
2. Breathe in gently but deeply through your nostrils and exhale slowly out of your mouth.
3. Continue breathing as you imagine the sights, smells that related to something that brings you joy-a favorite spot on the beach or hiking. Let your mind wander for 10 minutes while you calm down and regain composer.
If lying down at that moment is not practical, the simple practice of breathing is one that is often over looked as a way to help switch off the panic button: Shallow, short breathing is one of the main signs of a panic attack. By consciously breathing deeply you can calm your mind and body. Yoga-type breathing technique has been shown to be very effective for panic attacks providing long-term relief from what seems like paralyzing fear.
Try this technique:
1. Imagine a point below your belly button.
2. Inhale deeply through your nostrils into your abdomen to reach that point.
3. Then, exhale even more slowly through your mouth.
Concentrate on your breathing and block out every thing else for a peaceful and meditative moment.
Try counting backward from 1000 at an increment of three. This will takes your mind off your panic attack by refocusing your thinking.
To learn more about Yoga you can read Suzanne Andrews BellaOnline Yoga Editor
Say Goodbye to stress now!
Meditation is a safe, effective way to manage panic attacks as little as 20 minutes of daily meditation can have a profound effects on the mind and body. Patients who completed an eight-week course on meditation experienced a decline in panic attacks. They reported having a greater sense of control over their mind and body. The basic elements of meditation can be found in Article by Susan Kramer BellaOnline's Meditation Editor
Meditation Lessons-Introduction
and
Yoga Meditation
Also, be sure to read Leah R. Patterson BellaOnline Wellness Editor article:
Anxiety-Freeing Techniques
Natural healing Herbs an age-old remedy that can help quiet panic attacks.
Valerian is probably the most effective of all the herbs as a sensitive or mild tranquillizer. It lowers your heart rate, blood pressure, and the amount of oxygen you take in. Unlike many synthetic sedatives, there are few if any side effects from Valerian. Make a cup of tea with two teaspoons of powdered root in a cup of boiling water, steep for 15 minutes.
Passionflower this herb contains three tranquilizing chemicals and is an excellent natural sedative. To make a tea, use one teaspoon of dried leaves pre cup of boiling water, and steep for 15 minutes.
Chamomile, Modern researchers have shown this herb can depress the central nervous system, upholding its traditional use as a natural sedative. You can make a tea with three teaspoons of flowers per cup of boiling water. Steep for 20 minutes and strain.
Catnip the compounds found in catnip is closely related to the sedative in valerian, called valepotriates, which has a tranquillizing effect on people. Try catnip tea when you are feeling tense. Put two teaspoons of dried herb in a cup or boiling water. Steep for 15 minutes and strain.
Avoid caffeine, alcohol and other stimulants. People who get panic attacks are often highly sensitive to caffeine and alcohol. Stay away from foods with artificial colorings, additives and sugar; they can make panic attacks worse.
Panic attacks are very treatable with proper care, you can find long-term relief from their symptoms.
This information is not intended to replace the care or advice of a physician. This information is for informational purpose only.
You Should Also Read:
Coping With Panic Attacks
How to Cope Successfully with Panic Attacks
How To Cope During a Panic Attack


Related Articles
Editor's Picks Articles
Top Ten Articles
Previous Features
Site Map





Content copyright © 2023 by Victoria Abreo. All rights reserved.
This content was written by Victoria Abreo. If you wish to use this content in any manner, you need written permission. Contact Victoria Abreo for details.